The resources on this page were created and gathered by Dauphin Island Sea Lab educators and researchers for educators or ocean enthusiasts. There are also several activities included for use during your visit to the Alabama Aquarium.
Video resources are also available on the Dauphin Island Sea Lab YouTube channel and our Digital Learning Page.
This activity is best used after an exploration of the diversity of fishes, whether it is taxonomy-focused investigation or a visual servey of fish diversity.
Common Sharks of the Northern Gulf of Mexico Poster - DISL's Discovery Hall Programs, the MSU Extension Services, and Dr. Marcus Drymon's Marine Fisheries Ecology Lab collaborated to create a poster highlighting ten years of shark science. The poster is a companion to a new DISL, MSU, and Mississippi-Alabama Sea Grant educational lesson.
Earth Day 2020: Ask the Educator - Sharks of the Gulf (Video) - Discovery Hall Programs marine educator Greg Graeber gives an overview of the sharks and rays found in the Gulf of Mexico.
Lessons explore oysters, oyster reefs, restoration, and living shorelines.
Marine Mammal Research Program - Education Resources
The DISL Marine Mammal Research Program has developed classroom activities including a Classroom Necropsy and Dolphin Photo-identification exercise. These activities mimic real techniques used by marine mammal researchers to learn more about animal health and ecology. You can also find image files to 3D print dolphin and manatee models for your classroom.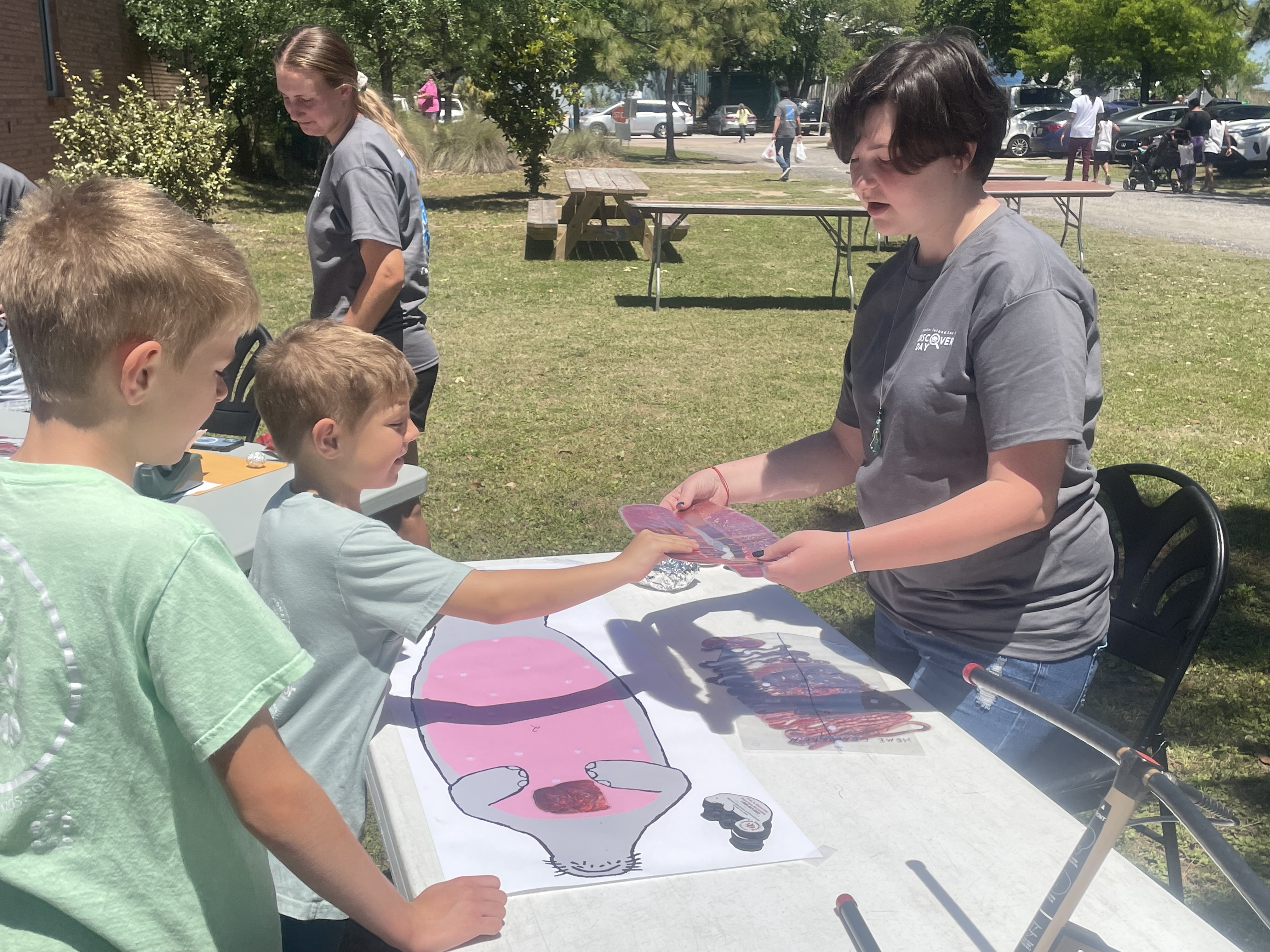 Seagrasses Lecture, Dr. Kenneth L. Heck
Sea-Level Rise inthe Classroom is a four-module curriculum designed for high school teachers to introduce sea-level rise impacts and discuss community-based solutions with their students.
Module 1 addresses the science behind the sea-level rise and coastal flooding, and the other three highlight pathways towards community resilience through individual and community action. Module 2 covers natural solutions, Module 3 allows students to investigate the role of policy and ordinances, and Module 4 brings it together through community planning. A capstone project allows students to explore simulated towns and create resilience plans.
For all other document formats, supplemental materials, and PowerPoints please visit the curriculum's Google Drive folder.
Storm surge, a rise in water level due to various factors, is often the deadliest part of a hurricane. During Hurricane Katrina, a storm surge that reached 28 feet in some communities contributed to the death of over 2000 people. In a 2013 study by Grinsted et al., Katrina-like surge events are predicted to increase two to seven times with every 1°C change in global temperature. With global temperatures on the rise and coastal populations increasing every year, educating people about coastal hazards such as storm surge is of the utmost importance.These materials were created by Discovery Hall Programs and the Northern Gulf Coastal Hazards Collaboratory to help communicate the nature of risks associated with living in coastal areas, especially during hurricane events.
Short Interactive Activities
Oil Spill Research Fact Sheets
This free loaner program is designed for teachers, STEM instructors, and robotics coaches across the state of Alabama who are interested in diving into ROVs withvtheir students.