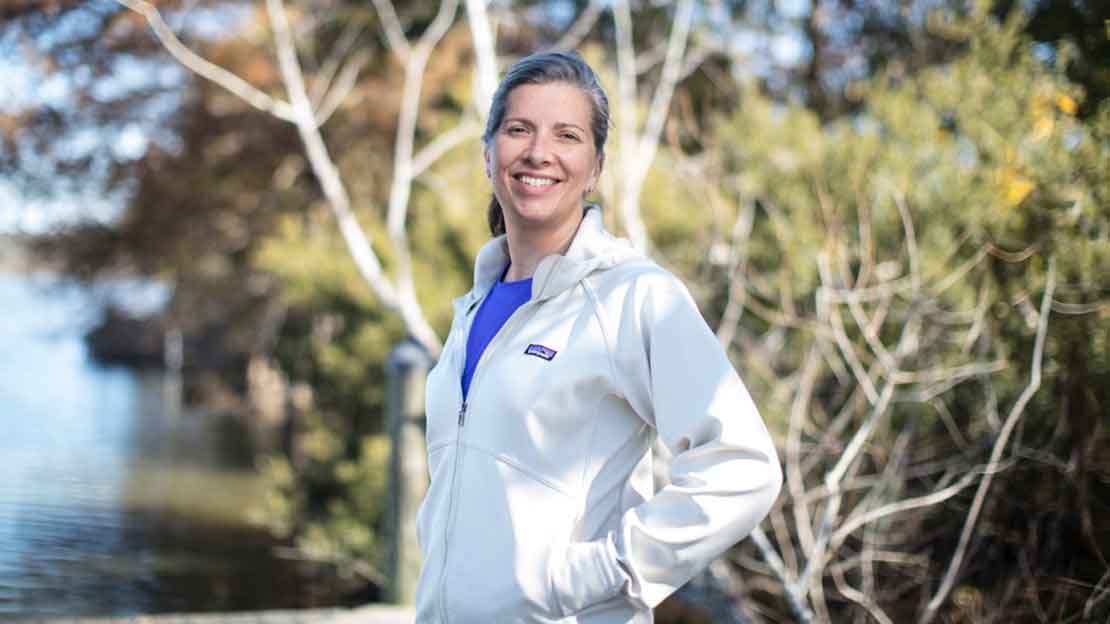 Dr. Ruth H. Carmichael, Senior Marine Scientist at Dauphin Island Sea Lab (DISL) and Professor of Marine and Environmental Sciences at the University of South Alabama, has been appointed as a Special Advisor to the DISL Executive Director, Dr. John Valentine, on Research and Ocean Health Initiatives.
In the newly established role, Dr. Carmichael will work closely with Dr. John Valentine to explore the options for developing an Alabama-based Center for Coastal Ocean and Human Health at the DISL, following a One Health concept that recognizes the reciprocal links between environmental and public health.
The goal of the initiative will be to identify opportunities for regionally relevant discovery, innovation, education, and workforce development in the area of Ocean and Human Health. This effort will include collaboration with a wide range of community partners to set priorities for research and education to support public health.
"Ocean health is critically important in determining the health of Alabama's citizens, and we cannot have a healthy public without a healthy ocean in an intentional way. Research to understand human impacts on marine ecosystems and species has been central to Dr. Carmichael's research throughout her career", said Dr. Valentine. "There is now a growing need for research and education on how a degraded ocean ecosystem affects public health and tangible solutions for future monitoring and prevention. Appointment of Dr. Carmichael to this position is a next step in DISL's ongoing mission to provide wise stewardship of the marine environment for the betterment of the community."
A central driver of the initiative is the awareness that a degraded ocean ecosystem can convey microbes, toxins and other pollutants that lead to harm or loss of fisheries and wildlife, human illness through direct contact with water and sediments or consumption of contaminated seafoods, and economic loss through loss of commercial and recreational fishing and tourism income.
There is a critical and immediate need to define and manage these problems in a way that will protect public health, particularly in areas like Alabama that are historically underserved and underrepresented in terms of funding and infrastructure for ocean science research and education, subject to regular natural disasters, and where large segments of the population are supported by water-dependent economies.
Carmichael has been at the DISL for more than 16 years. She holds an MA and PhD from Boston University. She is Director of DISL's Marine Mammal Research Program, including the Alabama Marine Mammal Stranding Network and DISL's Manatee Sighting Network. She is former Co-chair of the Mobile Bay National Estuary Program's Science Advisory Committee and board member of the Coastal and Estuarine Research Federation and Gulf Estuarine Research Society. She has served as an editor for four scientific journals and has more than 80 publications in the field of marine ecology. Since 2016 she has been Director of DISL's NSF-funded Research Experience for Undergraduates program and is a Director of the DISL/FDA Joint Graduate Fellowship Program.