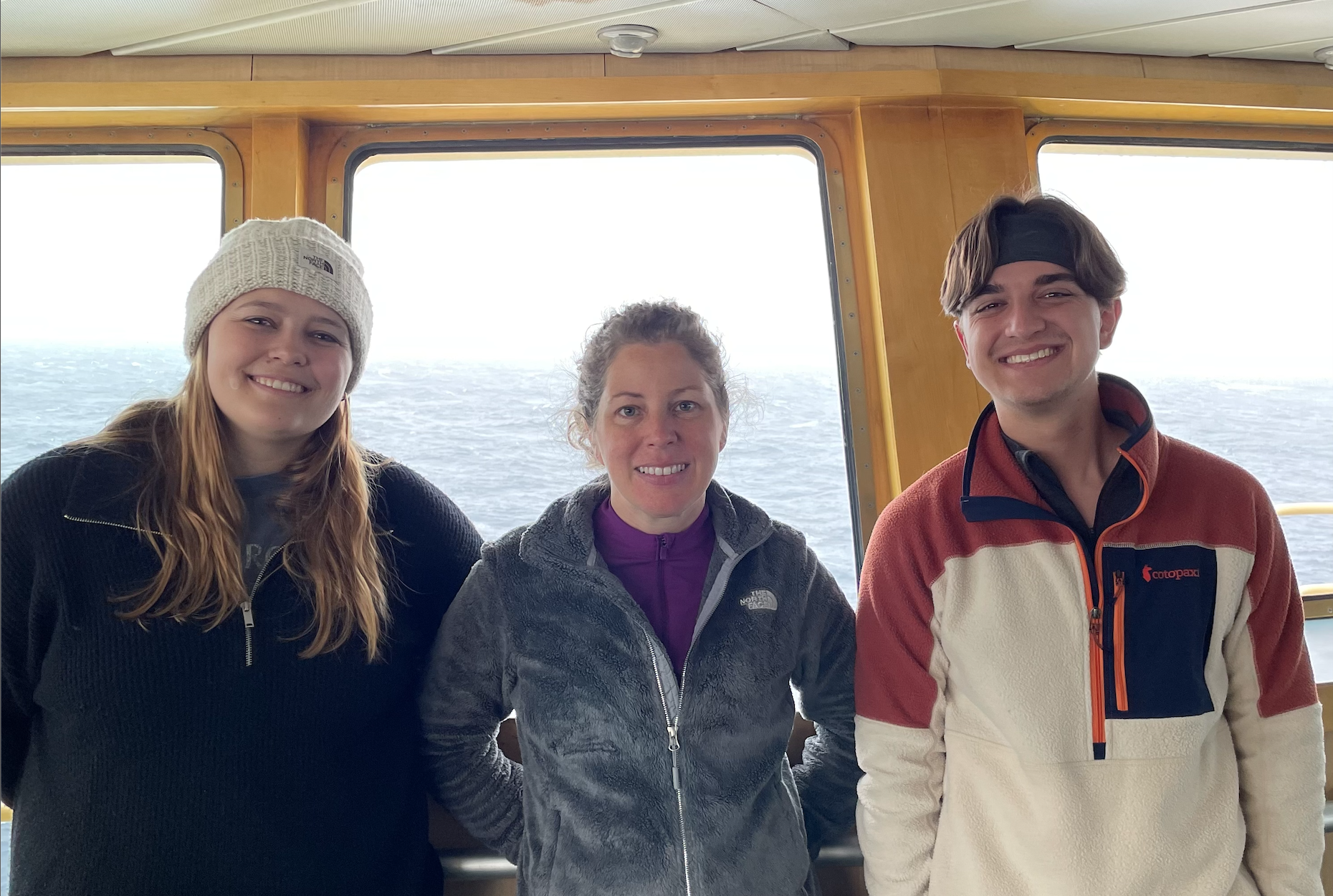 Greetings from the icebreaker R/V Nathaniel B. Palmer!
We are currently a week into transit and only a few hours away from the ice edge and Antarctic circle (66° 30' S).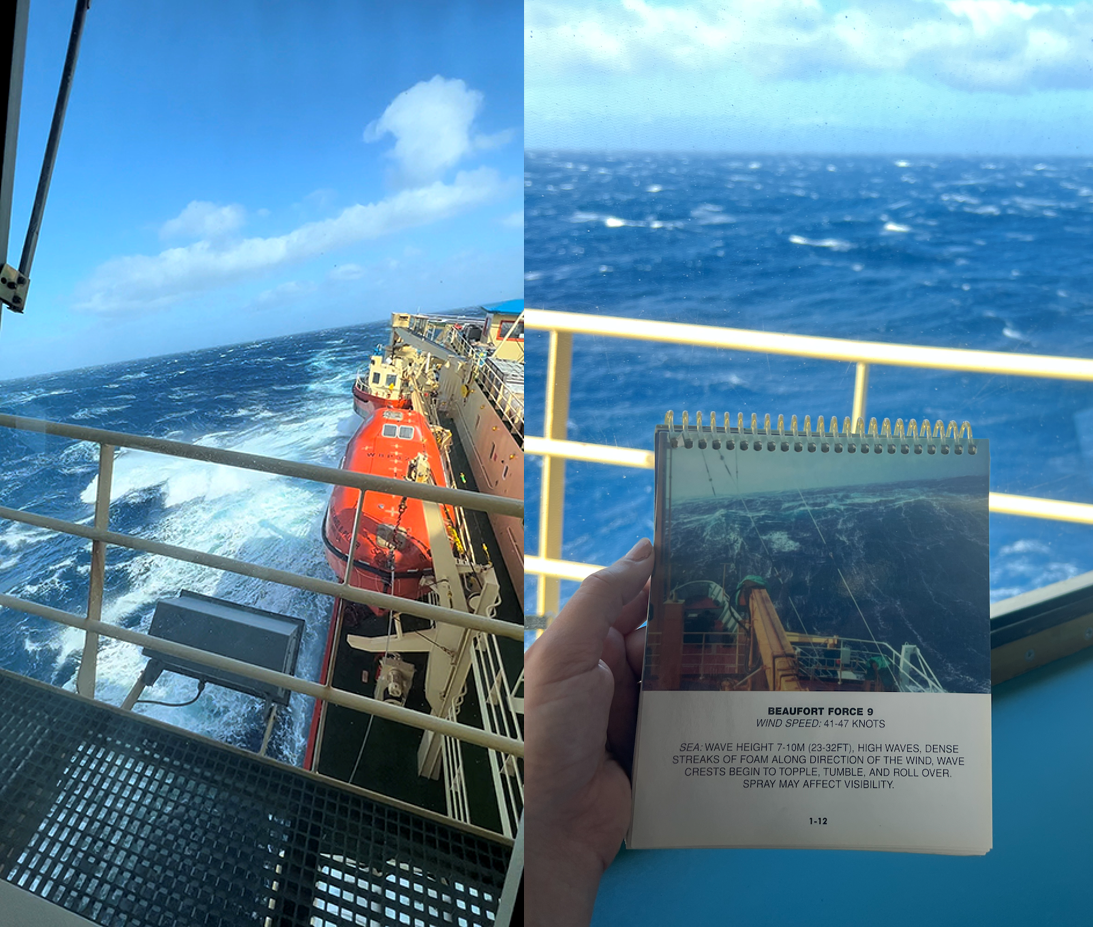 In this past week of transit we have:
Tested our stomachs and ever-improving sea legs as we travel around a sizeable storm (You may have noticed our ship's path has looked a little wonky at times)
Learned the difference between swell sizes
Learned that timing your movements based on the ship's trajectory is extremely helpful when opening doors and walking up or down stairs
Honed our reflexes in catching our dinner plates, water bottles, laptops, and notebooks
Attended a seminar about the types of wildlife we might encounter (penguins, and seals, and whales, oh my!)
Caught the sunrise at 4 a.m. and sunset at 11 p.m.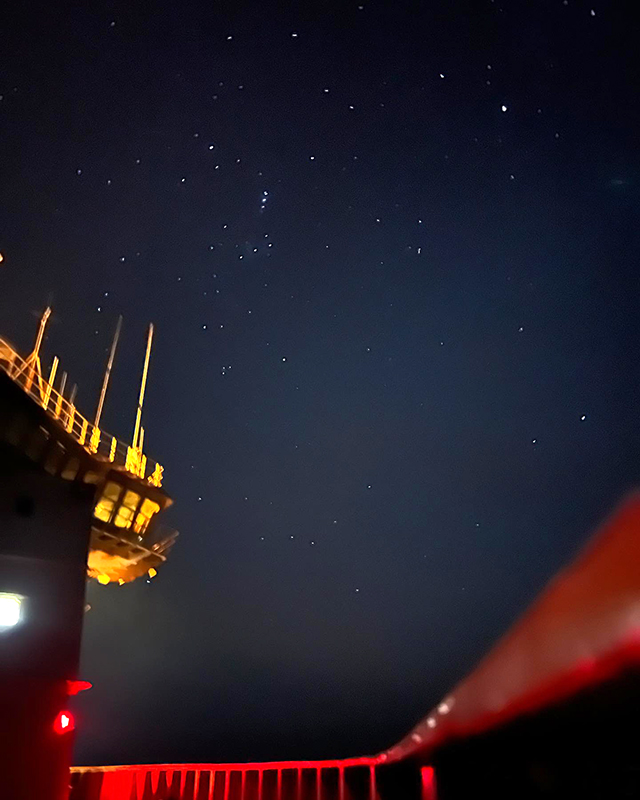 Midnight stargazing for the last time before there is no difference between day and night as we approach the Antarctic circle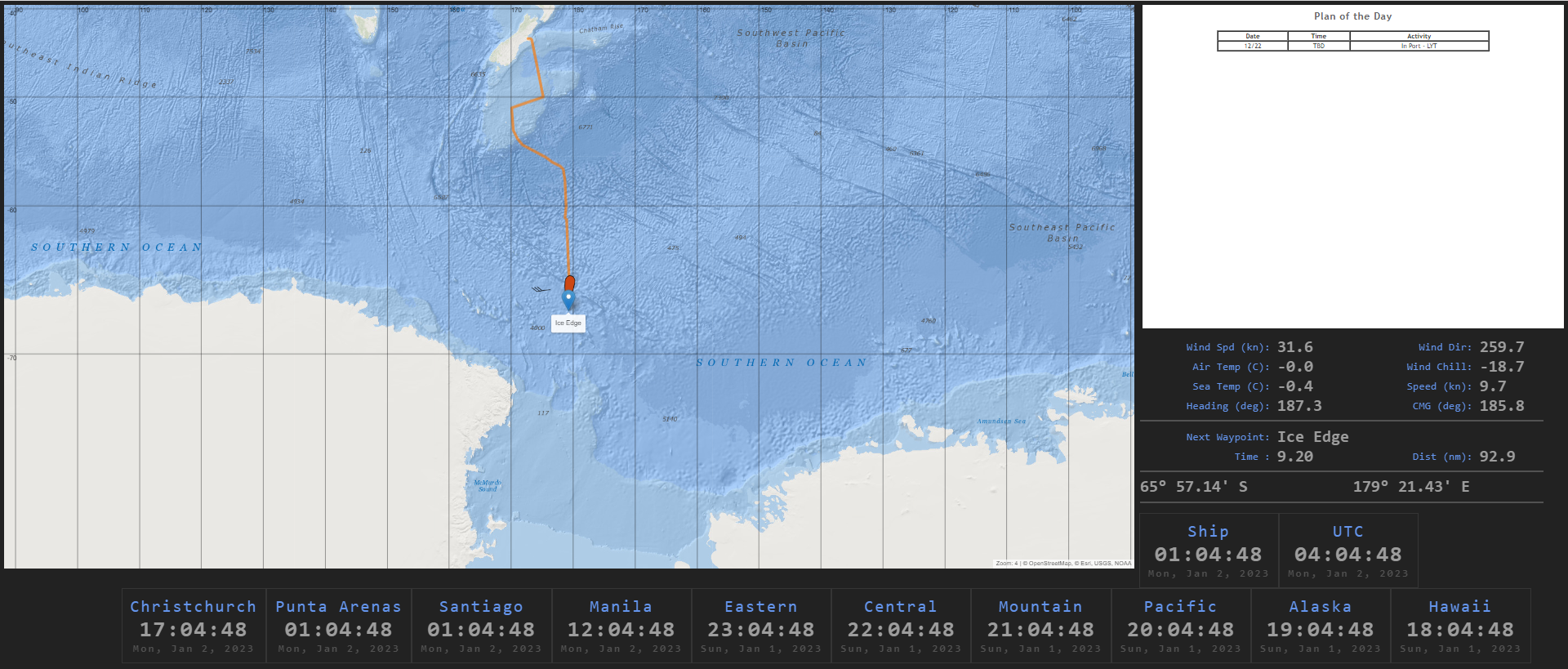 Celebrated entering 2023 before the rest of the world!
Made it up to the bridge
Felt the shift from 14°C (~57°F) to freezing at 0°C
Spotted our first iceberg!
More updates to come!
Written by Rachel Weisend
(65° 57.80' S, 179° 21.25' E)