(April 14, 2022) --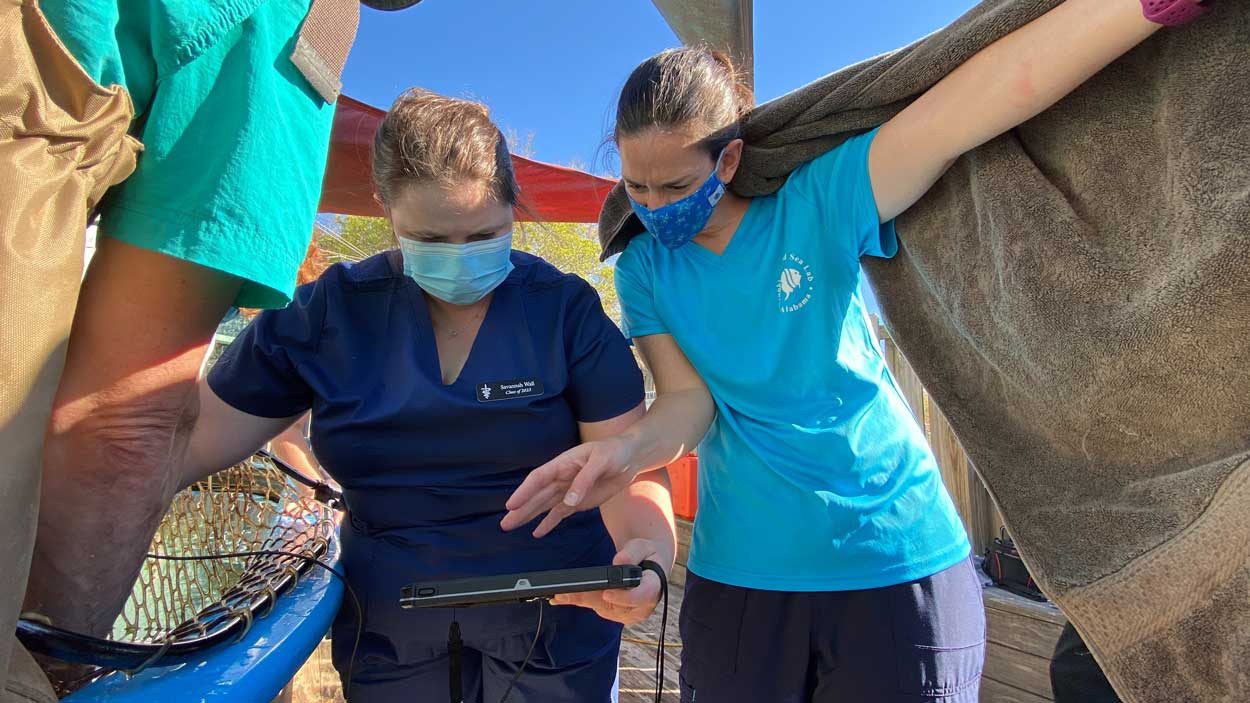 One of the cownose rays at the Alabama Aquarium is pregnant. Dr. Jennifer Bloodgood with DISL's Marine Mammal Research Program has been lending a hand to keep an eye on the pregnant cownose ray with ultrasound. 
The most recent ultrasound in March showed the cownose ray pup is growing. Dr. Bloodgood was assisted by Savannah Wall. She is a fourth-year veterinary student from the University of Georgia completing a clinical externship rotation with DISL/ALMMSN. 
Dr. Bloodgood has been keeping an eye on the cownose ray since about July 2021. Gestation for a cownose ray is 11-12 months.
Aquarist Tori Ryan who looks over the Rays of the Bay tank chatted during this month's Ask the Aquarist about cownose ray pups. Check out her chat below.