(January 28, 2022) --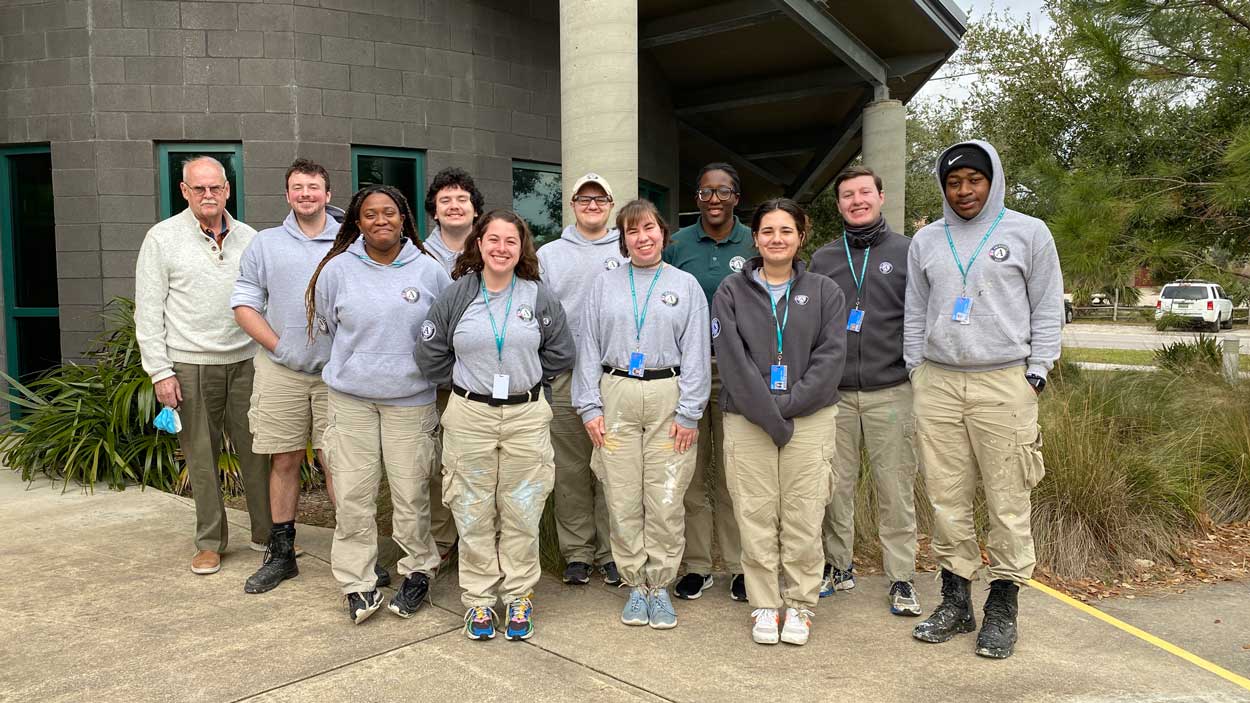 The Dauphin Island Sea Lab welcomed 10 AmeriCorps members to campus this month.  AmeriCorps is the federal agency connecting individuals and organizations through service and volunteering to tackle the nation's most pressing challenges. 
The 10 members of the Bayou 2 AmeriCorps NCCC Class 27B include Shannon Porter, Andy King, Antonio Franco, Nikole Davtyan, Megan Gonet, Lee Ximines, Ben Watson, Jarret Reade, Sophie Dubois, and Orlando Burks.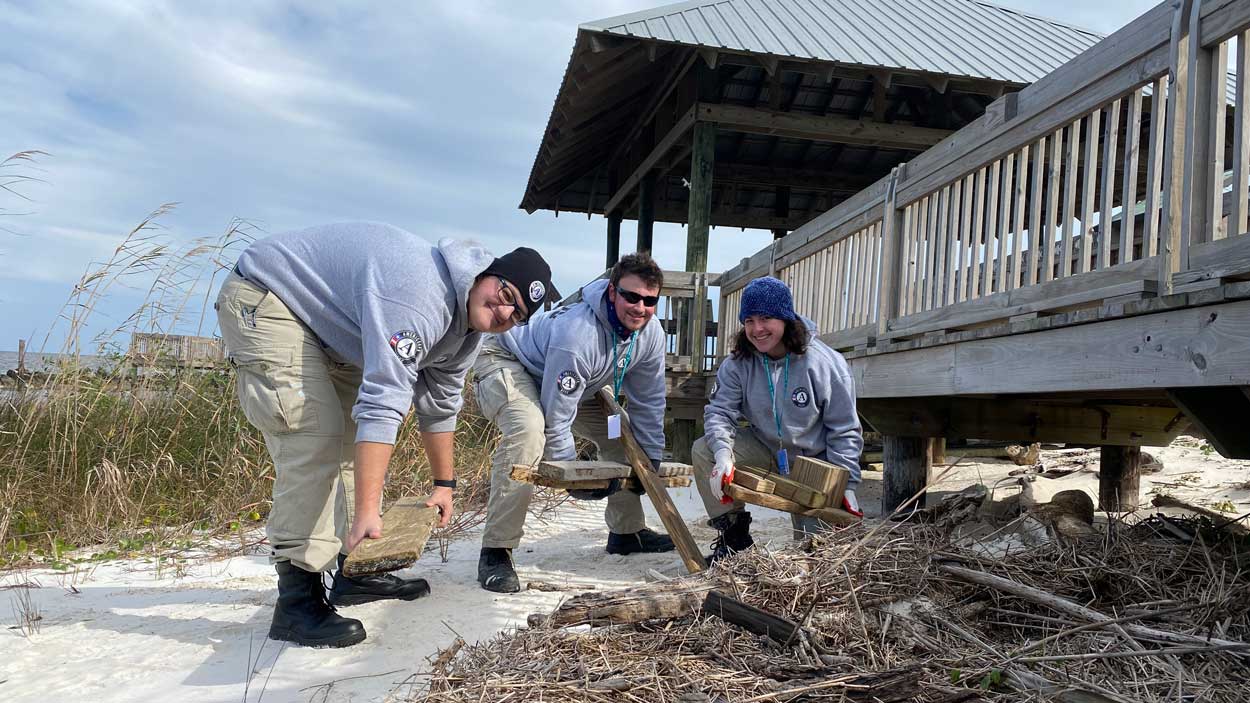 The AmeriCorps members will work on the DISL campus throughout the month of February with projects focusing on campus improvement and disaster recovery from Hurricane Sally in September 2020, which damaged several buildings on the campus. The list of team projects includes helping to remove debris and complete building repair projects related to Hurricane Sally recovery.
The Dauphin Island Sea Lab is the Alabama Center for Marine Research and Education and serves the State's 67 counties with programs for all ages. The Sea Lab's public aquarium was designated the 'Official Aquarium of Alabama' in 2021 by the Alabama Legislature and highlights the habitats of Alabama's watershed that stretches from the northern part of the state into the northern Gulf of Mexico.