(September 15, 2021) --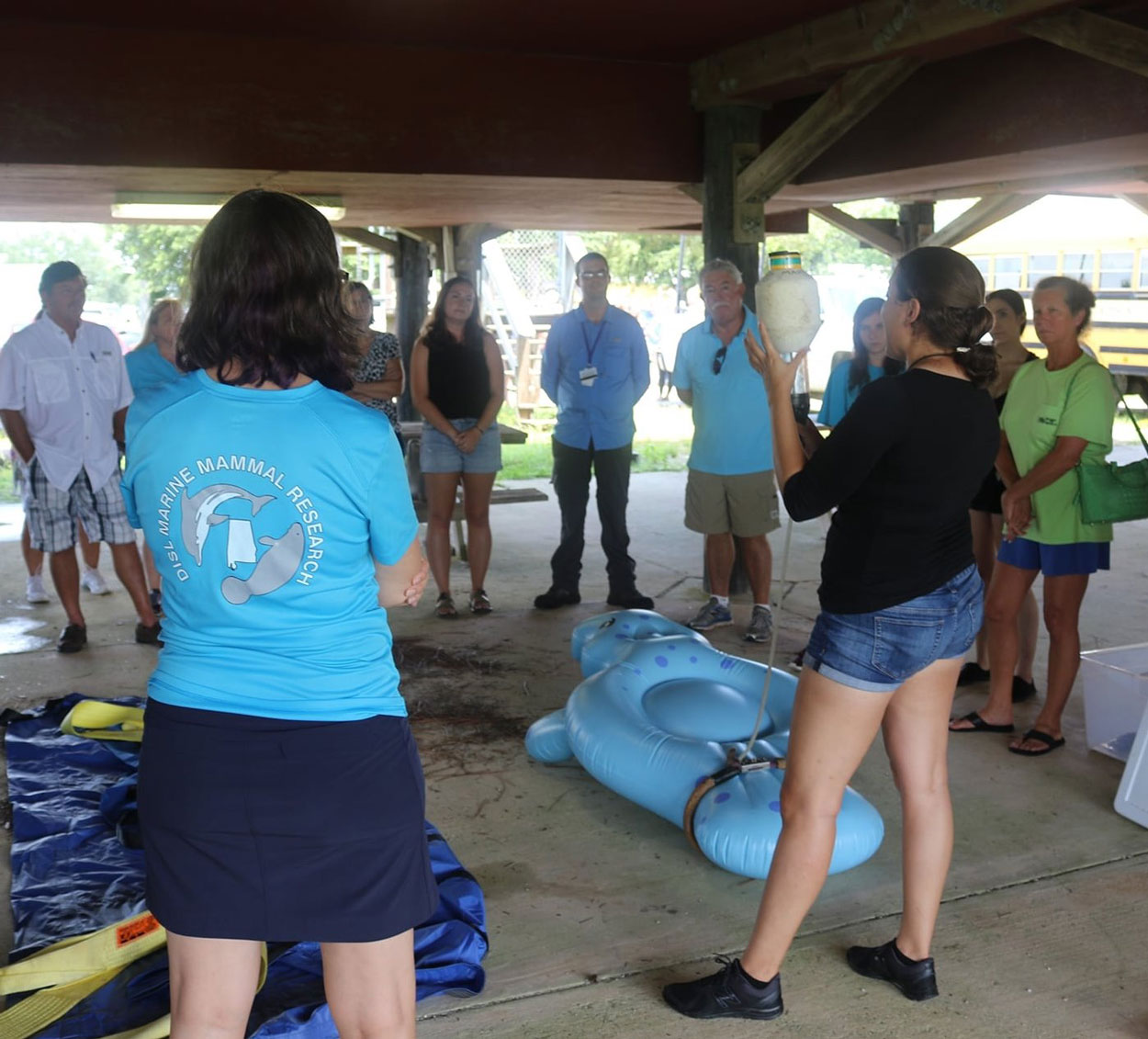 The Marine Mammal Research Program is hosting an Introductory Volunteer Training. The event will be held on Saturday, October 2nd from 10 AM - 12 PM on the Dauphin Island Sea Lab campus. This training will be in-person and for new volunteers only.
To comply with our protocols in and out of the field, masks will be required for the entire session, and the reservations will be capped at 30 participants.
In this training, volunteers will learn introductory marine mammal response topics such as anatomy, biology, live animal first aid, and triage, as well as dead animal response and necropsy.
An RSVP is required for this training, and the MMRP is NOT able to take volunteers younger than 18 years old. Please email us at almmsn@disl.org to RSVP and reserve your spot or ask any questions.