(May 14, 2021) --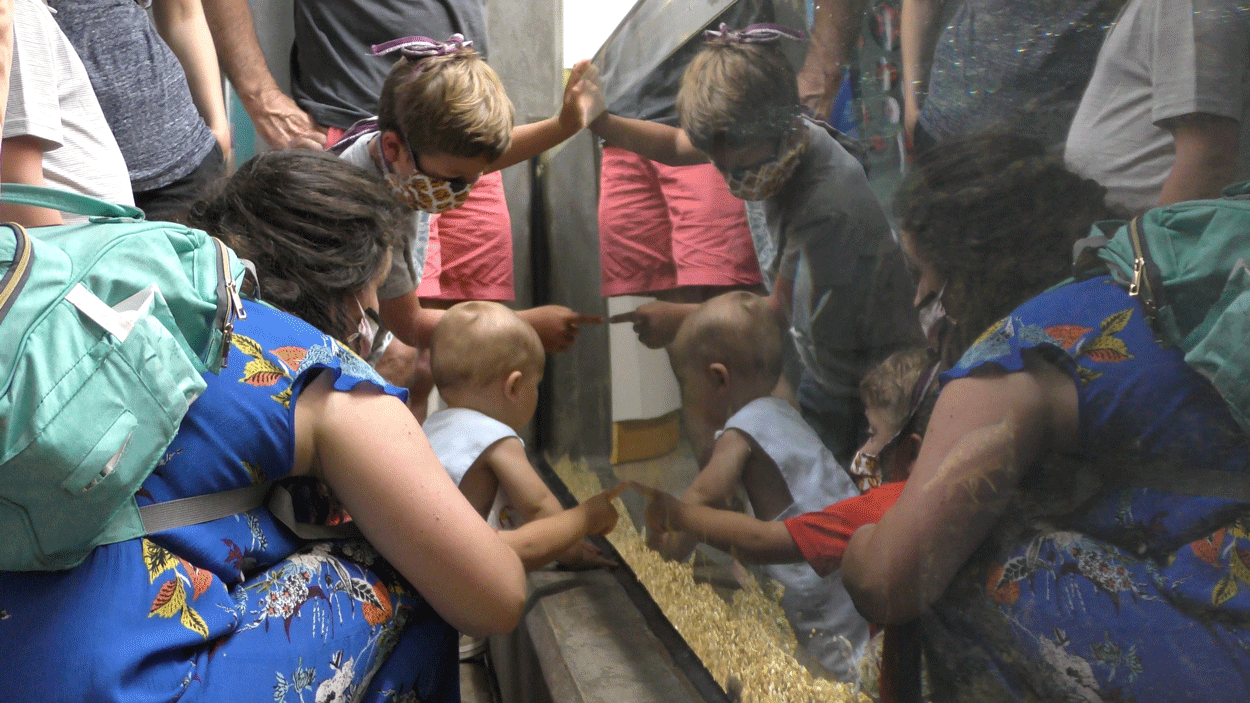 Rivers snake throughout the landscape of Alabama, shaping communities as you travel from east to west and north to south. At the tip of Dauphin Island where these rivers meet the sea, the public aquarium at the Dauphin Island Sea Lab connects the dots and highlights the importance of the Alabama Watershed for industry and recreation throughout the state. 
This week, Alabama Governor Kay Ivey signed HB136 designating the Sea Lab's aquarium to be the official Aquarium of Alabama, highlighting its importance to education and research conducted by DISL. 
This Aquarium highlights the importance of each habitat, introducing you to the animals and plants that live in each, and it describes the research conducted by DISL scientists to ensure the health of our state's remarkable coastal resources. 
Since 1998, more than one million students and visitors have walked through the doors of the aquarium. The visual and interactive exhibits take visitors on a journey through the Mobile Tensaw-Delta and Mobile Bay, along the barrier islands, and into the northern Gulf of Mexico. The aquarium was created to improve ocean literacy and enhance the public understanding and wise stewardship of our coastal resources.
The aquarium is open to the public seven days a week from 9 a.m. to 5 p.m. from March 1 to September 1, and 10 a.m. to 4 p.m. from September 2 to February 28.