(March 18, 2021) --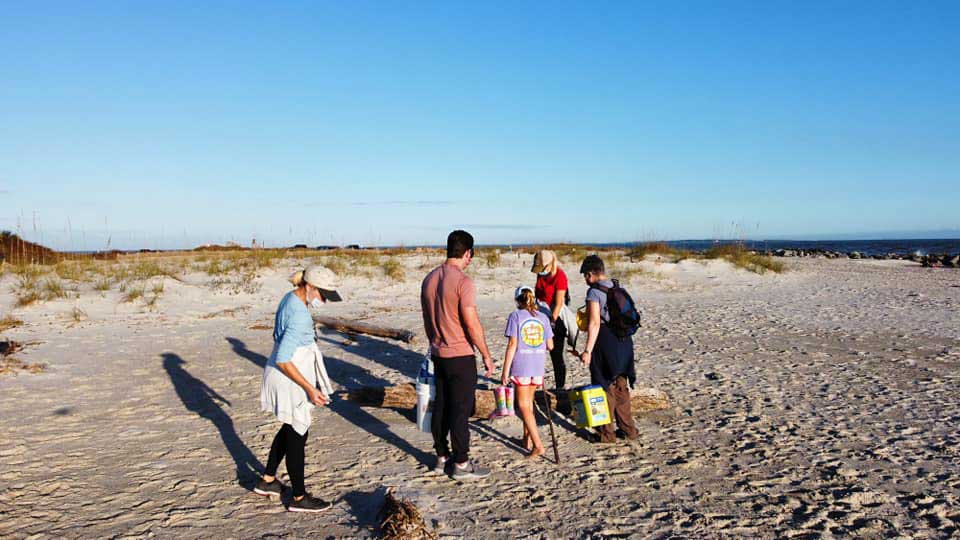 Mark your calendars for a week of Discovery at the Dauphin Island Sea Lab from April 5 through the 10. The week is an opportunity for us to celebrate 50 years of research and education with you. 
We invite you to join our marine educators outdoors each day to explore the life of a marine scientist on a fun family field trip. You can walk the beach like never before, discover what lies hidden in the amazing salt marsh habitat, and even take a trip aboard the Research Vessel Alabama Discovery to learn what lives below the waves. 
On Saturday, April 10, take a journey through our public aquarium and chat with our marine scientists, students, and educators as they share their research and fun facts you may not know about the Alabama Watershed and the northern Gulf of Mexico. 
Monday through Thursday you can chat live with our marine educators and aquarists on the Dauphin Island Sea Lab Facebook page at 11:15 a.m.  Then, on Friday, University Programs dives into current research with a Zoom seminar at 12 p.m. 
Aquarium and excursion tickets must be purchased online. Aquarium admission is $12/Adult, $10/Seniors (50+), $6/Students, $6/Children 5-18, and Free/Under 5. Aquarium hours will be 9 a.m. to 5 p.m. Excursion tickets are not included in the aquarium admission. Each excursion is ticketed separately. Links to register for excursions can be found below in the schedule for the week. 
Monday, April 5
Tuesday, April 6
Wednesday, April 7
Thursday, April 8
Friday, April 9
Saturday, April 10
Masks will be required through April 9, per the statewide Safer at Home Order signed by Alabama Governor Kay Ivey. Please call 251-861-2141 if you have any questions. You can find updates on our website at disl.edu.