(June 16, 2021) --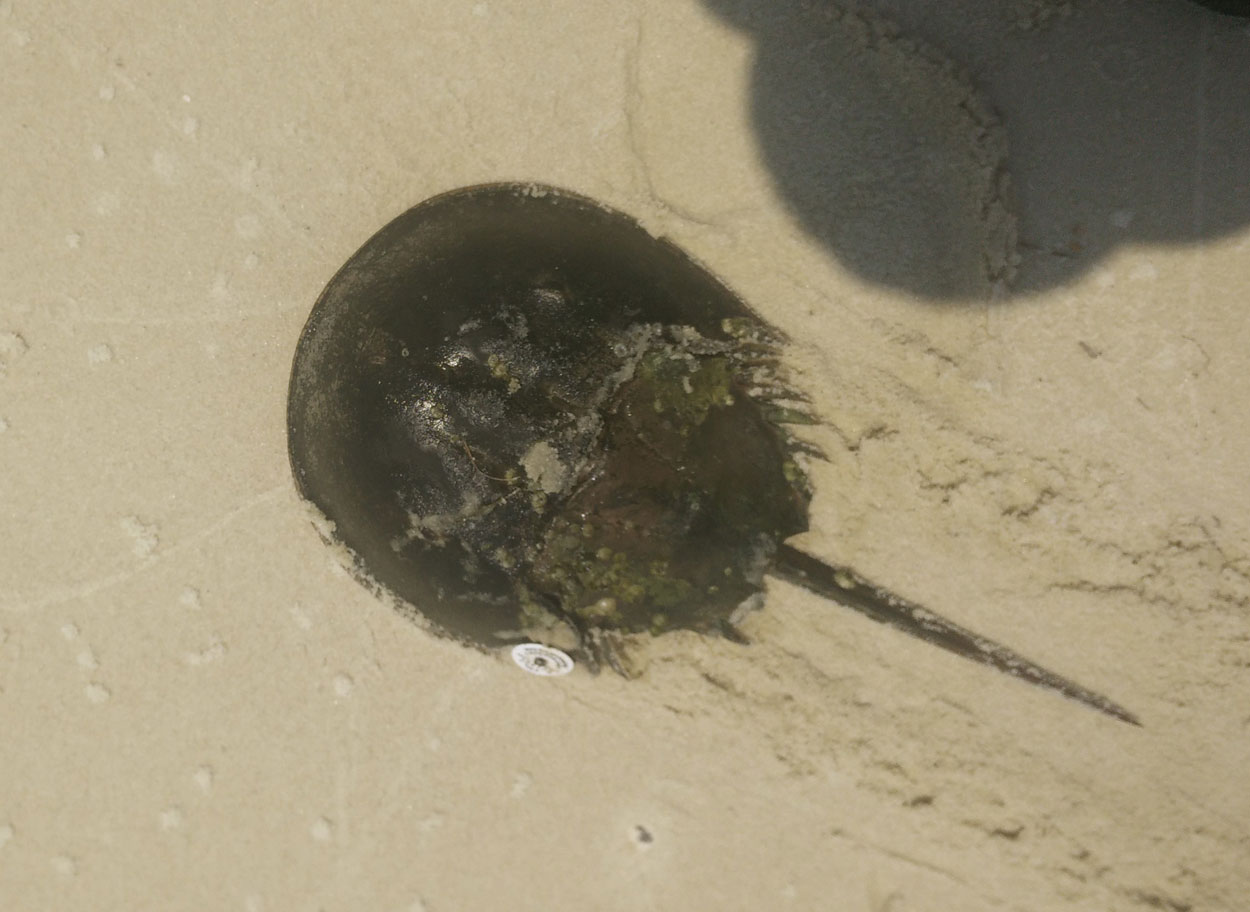 The Dauphin Island Sea Lab will host a weekend of learning about horseshoe crabs through online and in-person displays and activities to celebrate the second annual International Horseshoe Crab Day. 
DISL's public aquarium will highlight information on horseshoe crab anatomy and molting in video displays. There will also be information on ecology and tagging in the Gulf of Mexico exhibit area. 
We will highlight winners of the 4th grade Alabama Species Awareness Initiative in a special video display. The initiative is a collaboration between the Pelican's Nest Science Lab and the Dauphin Island Sea Lab through which students in grades K-6th are assigned an animal to study and then create artwork based on what they learned. The 4th-grade students focused on horseshoe crabs. Finalists submitted their creations to the Ecological Research & Development Group (ERDG) annual international art competition, Young Voices, and winners will be featured on the ERDG website, in a limited-edition book, and as part of a traveling art exhibition. 
If you are not able to make it to the aquarium to learn more, check out these online resources. 
Videos
International Horseshoe Crab Day Playlist (2020 videos)
Demonstration videos
Anatomy with R.H. Carmichael  
Molts with E. Hieb 
Horseshoe Crab Tagging: Outdoors with Andre
Activities from Ecological Research & Development Group (ERDG)
3D Card
Papercraft