(January 16, 2020) --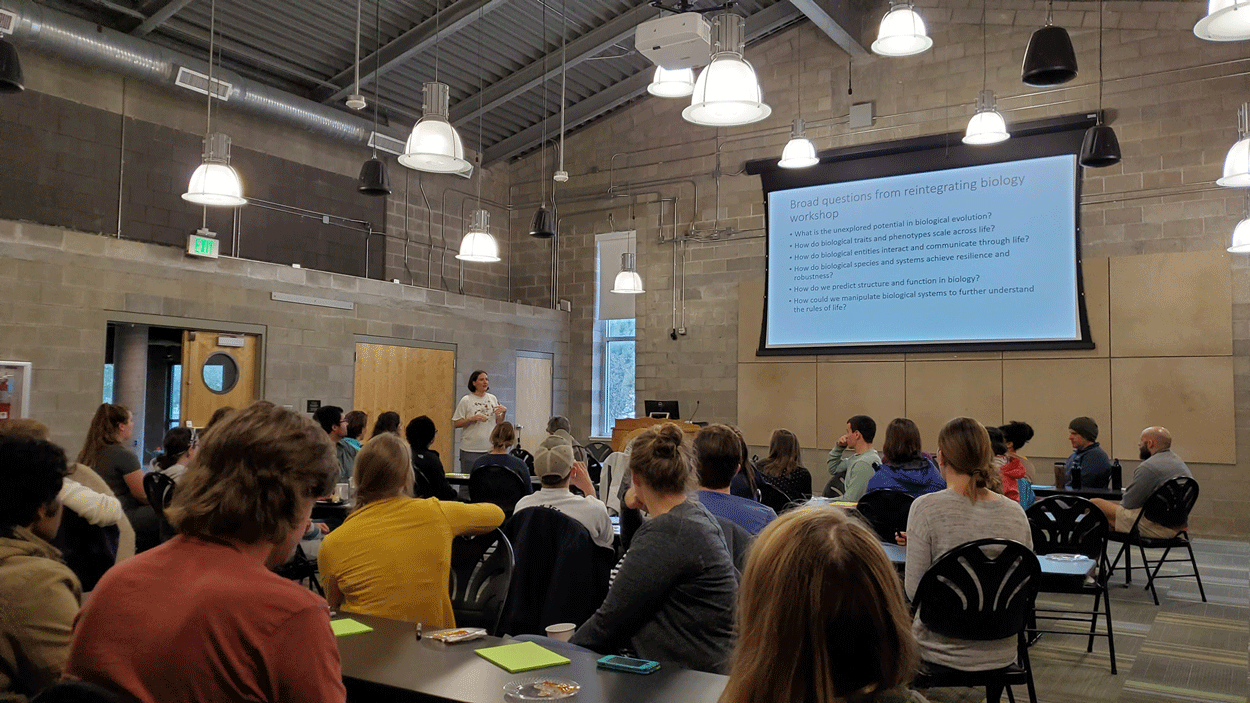 The field of biology studies all living things. From single-celled organisms to expansive ecosystems. However, not all biologists use the same tools. Efforts are now underway to reintegrate the fields of biology, creating a network to answer the bigger questions. 
Dauphin Island Sea Lab marine scientist Dr. Kelly Dorgan is among 400 researchers from across the United States to attend a recent jumpstart meeting focused on Reintegrating Biology. Funded by the National Science Foundation, the Reintegrating Biology project aims to identify broad, important research questions that span different subdisciplines of biology. Another goal of the workshop was to identify barriers to collaborating across disciplines and brainstorm solutions to overcome these barriers. 
Dorgan used her expertise in ecology to collaborate with other biologists to brainstorm the bigger questions and the path needed to answer these questions.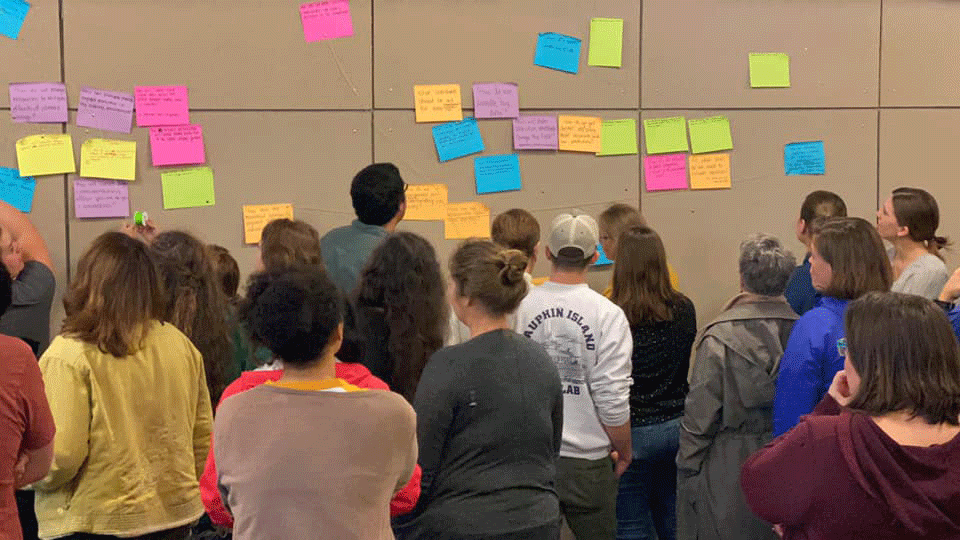 "It's useful to take a step back and look at the big picture and think about how my work fits into those broad questions," Dorgan said. "It's also a great network to be a part of when you have a question or need collaborative help in a project."
Dorgan gave Dauphin Island Sea Lab students, faculty, and educators a chance to participate in the discussion by hosting a seminar on the topic on January 31. The workshop started with ideas on a broad question to answer. Then, participants narrowed down ideas that could be used to answer the big question. The workshop gave the group the chance to discuss their own work and share ideas with one another.
The Reintegrating Biology project began with a series of virtual chats before the workshops in early December. The next step will be to synthesize the ideas from the workshops. 
To learn more about the project, click here. 
(updated on February 3 to include information and pictures on University Programs Seminar led by Dr. Dorgan)