(January 30, 2020) --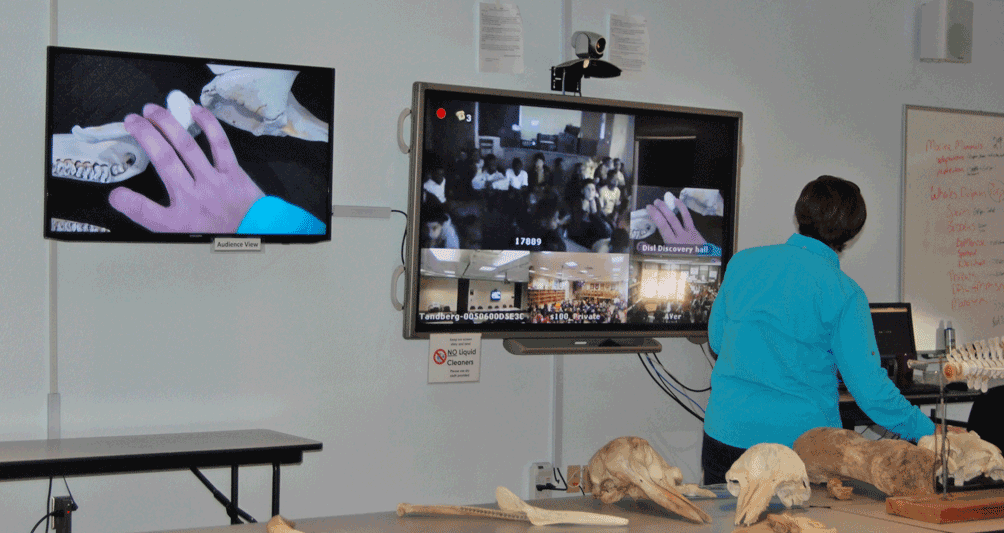 Discovery Hall Programs invites students in Alabama along for a virtual field trip on Tuesday, February 18. The virtual field trip, Don't Be Crabby! Alabama's Coastal Crustaceans, is set up through the Alabama State Department of Education's ACCESS program.
Students will cheer up when they meet some of the coolest crustaceans in the ocean. In this program, students will learn about the biodiversity of these fascinating invertebrates as they meet a variety of swimming crabs, digging crabs, and crabs that aren't even true crabs. They'll discover animals that shed their skeleton in order to grow, species in which the babies don't look anything like the adults, and shrimp that garden fungi and can break glass.
Specifically, Alabama's Crabby Crustaceans! discusses life cycles, external and internal anatomy, adaptations for survival, taxonomy, species interactions, crustacean ecosystem roles (niches), and abiotic characteristics of crustacean habitats.
This virtual field trip is aligned with a number of standards in Alabama's Disciplinary Core Ideas of Life Sciences (From Molecules to Organisms: Structures and Processes; Unity and Diversity; Ecosystems: Interactions, Energy and Dynamics) as well as Earth and Space Sciences (Earth and Human Activity).
There are two virtual field trips scheduled. The elementary field trip is scheduled for 9 a.m. and the middle and high school field trip is set for 10:15 a.m.
To learn more about signing your students up, click the flyer here.