(December 10, 2020) --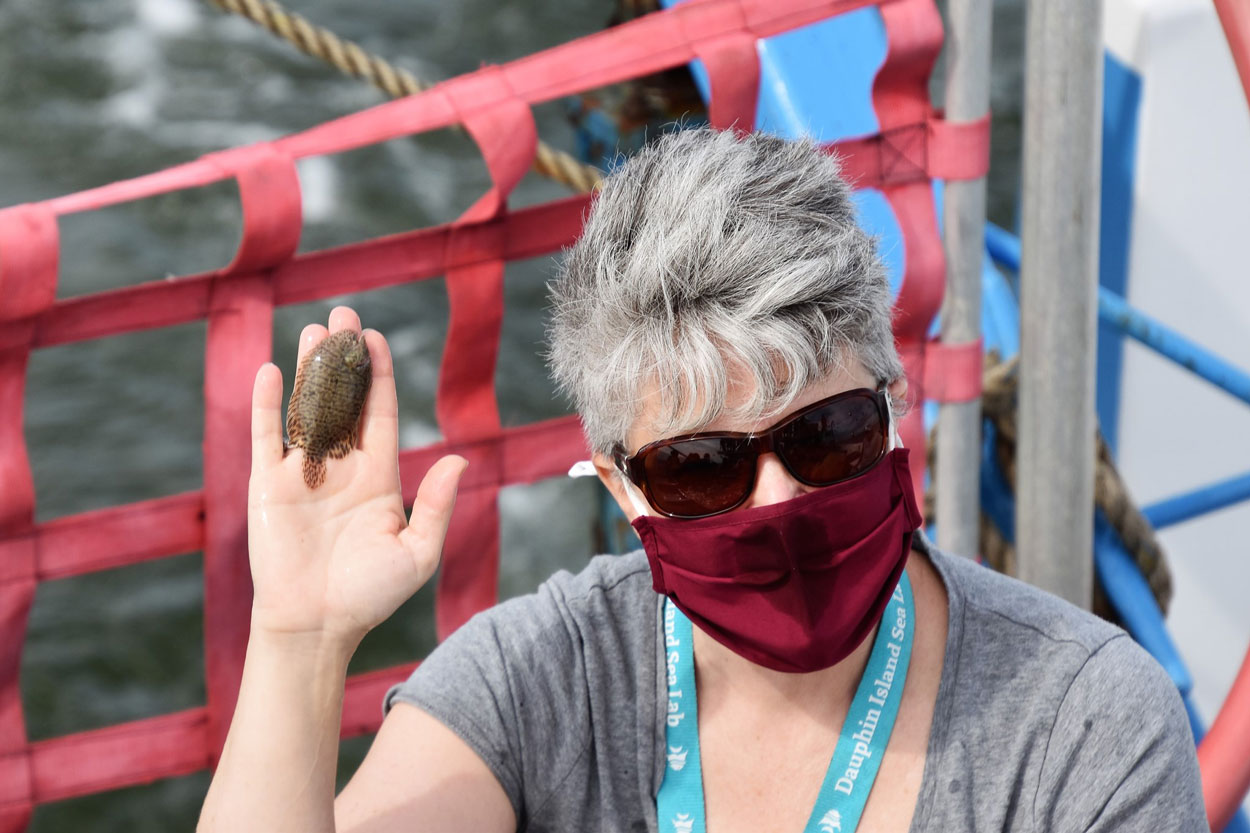 By Robert Dixon and Mendel Graeber
This fall, the Aquarium at the Dauphin Island Sea Lab launched an excursion for visitors on board the R/V Alabama Discovery. On November 7, 22 visitors embarked on a two-hour excursion into Mobile Bay with the vessel's crew and Aquarium Marine Educator, Mendel Graeber.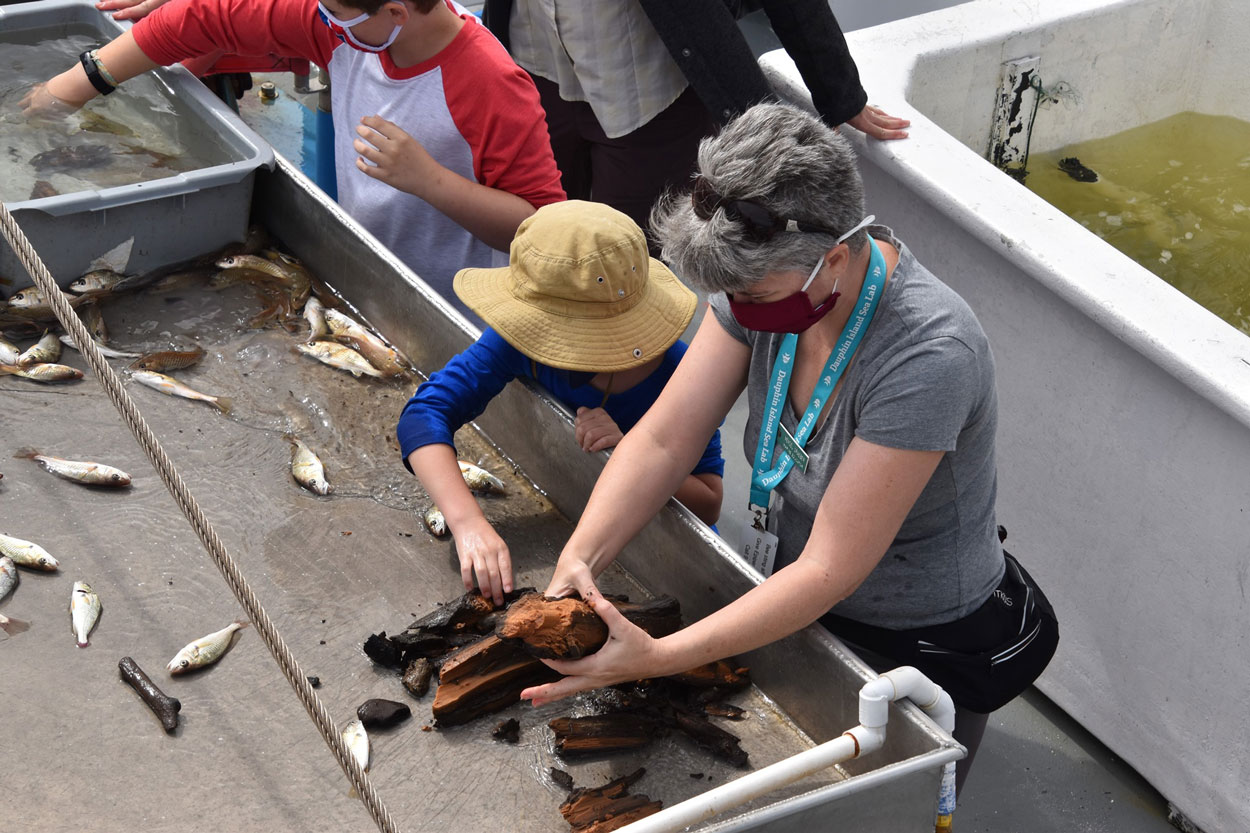 The crew of the vessel piloted into Mobile Bay and then to the south side of Dauphin Island, where they lowered the trawl net to see what local denizens could be brought to the surface for inspection. The net was emptied onto the picking table for viewing by the onboard guests, and Graeber began identifying all of the animals. Included among the cool critters on display were juvenile white trout and catfish and a banded rudderfish, a purse crab, shipworms (which are actually clams), and a snapping shrimp with eggs. Most of the animals were returned to the water alive, but some of them were taken back to the Aquarium to be put on display.
Also on board was a member of the DISL's citizen science team from the CAMEO program. These volunteers collect valuable data on the animals that are brought up in trawls, contributing to an understanding of local populations of different species.
The final R/V Alabama Discover Excursion will take place December 12, 2020, and plans are being made to schedule trips for 2021. Stay tuned to disl.edu/events for more.