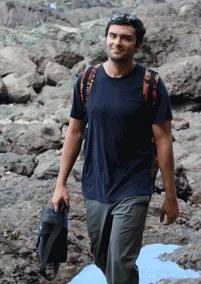 The Department of Biological Sciences at the University of Alabama is pleased to introduce Dr. Kenneth Hoadley, a new faculty member who will be stationed at The Sea Lab.  
After receiving his Ph.D. from the University of Delaware in 2016, Dr. Hoadley worked as a postdoctoral fellow at the Monterey Bay Aquarium Research Institute and at GEOMAR Helmholtz Centre for Ocean Research (Germany).  
His research has largely focused on how symbiotic algae living within coral tissues respond to changing environmental conditions. More recently he has also utilized a suite of physiological measurements and –omics techniques (e.g., transcriptomics, proteomics) to better understand primary productivity within small, free-living marine algae.  His results provide insights into how marine phytoplankton will respond to future climate conditions.
Please join us in welcoming Dr. Hoadley to UA and The Sea Lab!