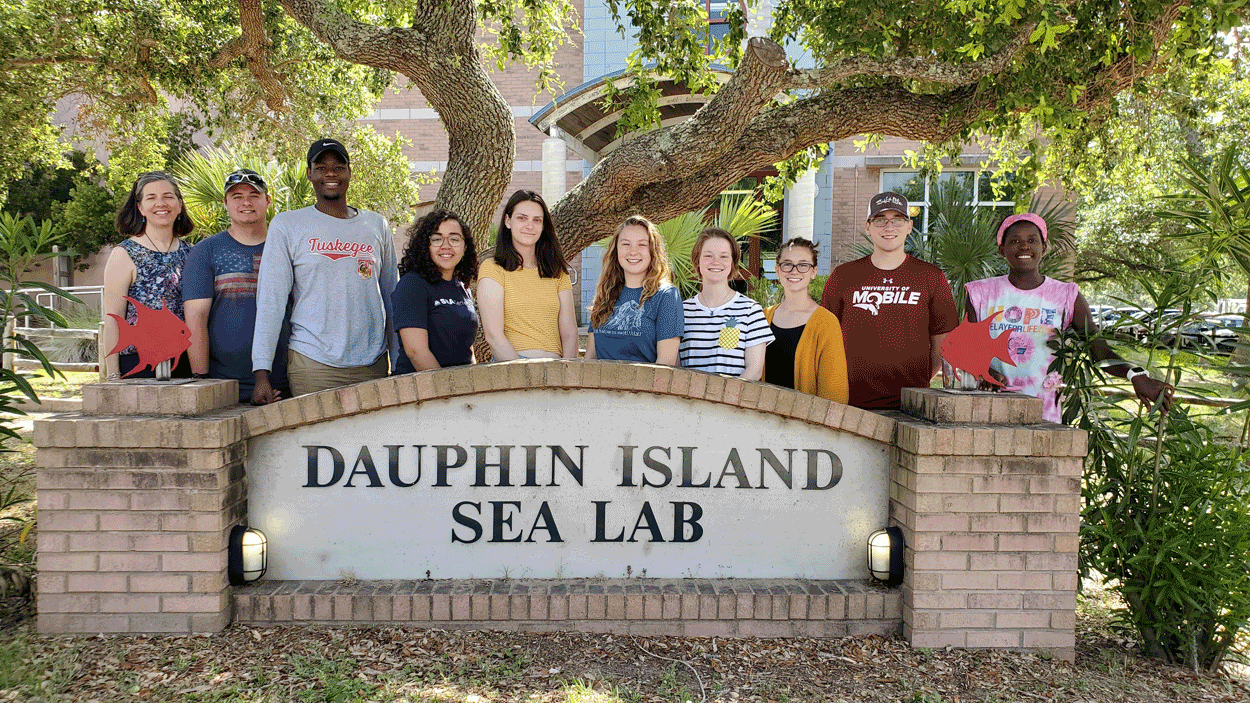 The Research Experience for Undergraduates program funded by the National Science Foundation kicked off at The Sea Lab the last week in May. Eight students from across the country are diving into research with the help of a faculty mentor.
The students were chosen from dozens of applications submitted to be a part of The Sea Lab's REU program which gives students who are underserved and underrepresented in STEM fields an opportunity to learn more about scientific research and life as a marine scientist.
"There's a big difference between assisting someone else's project and taking ownership of independent work," Dr. Ruth Carmichael explained. "That's a highlight of this program. These students are put in the driver seat, and with guidance, they learn first-hand how to conduct research from theory to results."
During their 10-weeks on campus, the students will gain invaluable experience as they acquire field and lab research skills, participate in field trips and career development workshops, and learn to analyze, interpret and share data from their research.
The 2019 DISL NSF REU Class includes:
Lauren Alvara, Florida Gulf Coast University (mentor Dr. John Lehrter)
Emily Combes, Florida Atlantic (mentor Dr. Lee Smee)
Sharil Deleon, University of Rhode Island (mentors Dr. Jeffrey Krause and Dr. Ron Baker)
Ciara Larence, University of Maine (mentor Dr. Brian Dzwonkowski)
Terrance Mitchell, Tuskegee University, Alabama ( mentor Dr. Alison Robertson)
Ryanne Murray, Eckerd College, Florida (mentor Dr. Alissa Deming)
Ryan Roseburrough, Spring Hill College, Alabama (mentor Dr. Shaun Wang)
Elijah Tripp, University of Mobile, Alabama (mentor Dr. Kelly Dorgan)
The Sea Lab has hosted more than 100 REU students since 1997. In years past, REU participants have continued their research beyond the program, giving presentations at scientific meetings, completing honors theses at their home institutions, or developing graduate-level studies.