(October 28, 2019) --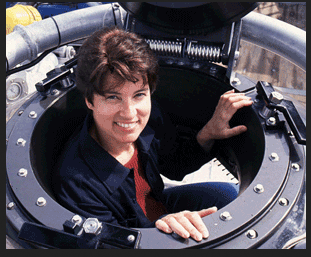 The Dauphin Island Sea Lab Foundation hosts the 8th Annual Marine Environmental Awards Luncheon on Wednesday, November 6 at the Battle House Renaissance Hotel. Award-winning bioluminescence scientist Dr. Edie Widder will be the keynote speaker. 
Hear Dr. Widder describe, not one, but two video encounters with a giant squid. Dr. Widder was a part of the team in 2012 that made the first video ever of a giant squid off the coast of Japan. Then in June, she was one of the lead scientists onboard the R/V Point Sur when a giant squid was caught on camera for only the second time in the northern Gulf of Mexico. Until the last two decades, the knowledge of the deep-dwelling giant squid was limited to deceased specimens washed up on beaches, in trawl nets, and in the stomachs of sperm whales. 
During the luncheon, the Dauphin Island Sea Lab Foundation will recognize an individual and an organization for their outstanding contributions to marine environmental sustainability in the Alabama Gulf Coast Region. 
The Gulf Coast Marine Environmental Excellence Award will be presented to Jimbo Meador. For years, Meador has shared his love of the Mobile-Tensaw Delta with visitors through his Delta Excursions. 
The Gulf Coast Marine Environmental Leadership Award will recognize the Thompson Engineering Eco Team. This team is made up of volunteers from Thompson Engineering and Watermark. They participate in clean-up efforts each month, including the Alabama Coastal Cleanup and the Weeks Bay NERR Cleanup. 
Doors for the Marine Environmental Awards Luncheon will open at 11 a.m. on Wednesday, November 6 with the program beginning at 11:30 a.m. in the Moonlight Ballroom. Tickets are $50 a person and can be purchased online at the sealabfoundation.org or by calling 251-307-5903. There are options available to purchase an 8 person table or a 10 person table. For more information, contact Angie Gaillard at 251-307-5903.