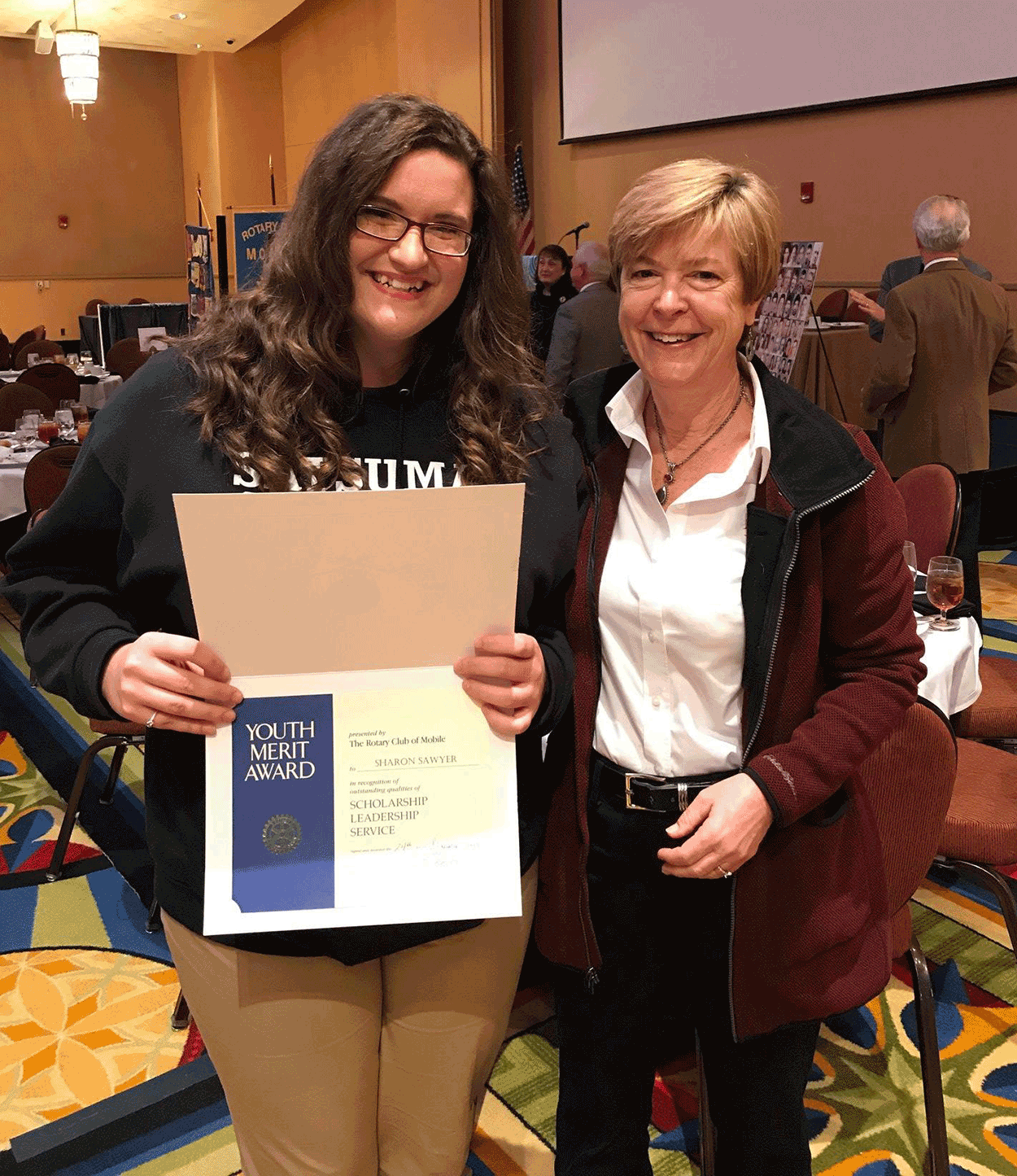 Discovery Hall Programs sends congratulations to Marine Science Course alumni Sharon Sawyer for her recent recognition at the Rotary Club of Mobile meeting. 
The Rotary Club presented Sharon, a Satsuma High School Student, with a Youth Merit Award recognizing her Scholarship Leadership Service. 
Sharon participated in DHP's summer residential marine science course in 2017 as part of the University of South Alabama's Emerging Scholars Environmental Health Sciences Academy. During her thank you speech, Sharon credited her education 'families', including the DISL, as being an important part of her success. 
"I learned a lot in a short amount of time," Satsuma High School junior Sharon Sawyer said. "This opened my eyes to careers I didn't know existed. It's given me a lot more options in the science field where I want to end up."
"We wish Sharon the best as she finishes high school and continues her education at the University of South Alabama," Dr. Tina Miller-Way said.
The Rotary Club of Mobile also presented Discovery Hall Programs with a donation for Sea Stars, DHP's buddy camp for students with special needs. The camp is scheduled to be held in September 2019.