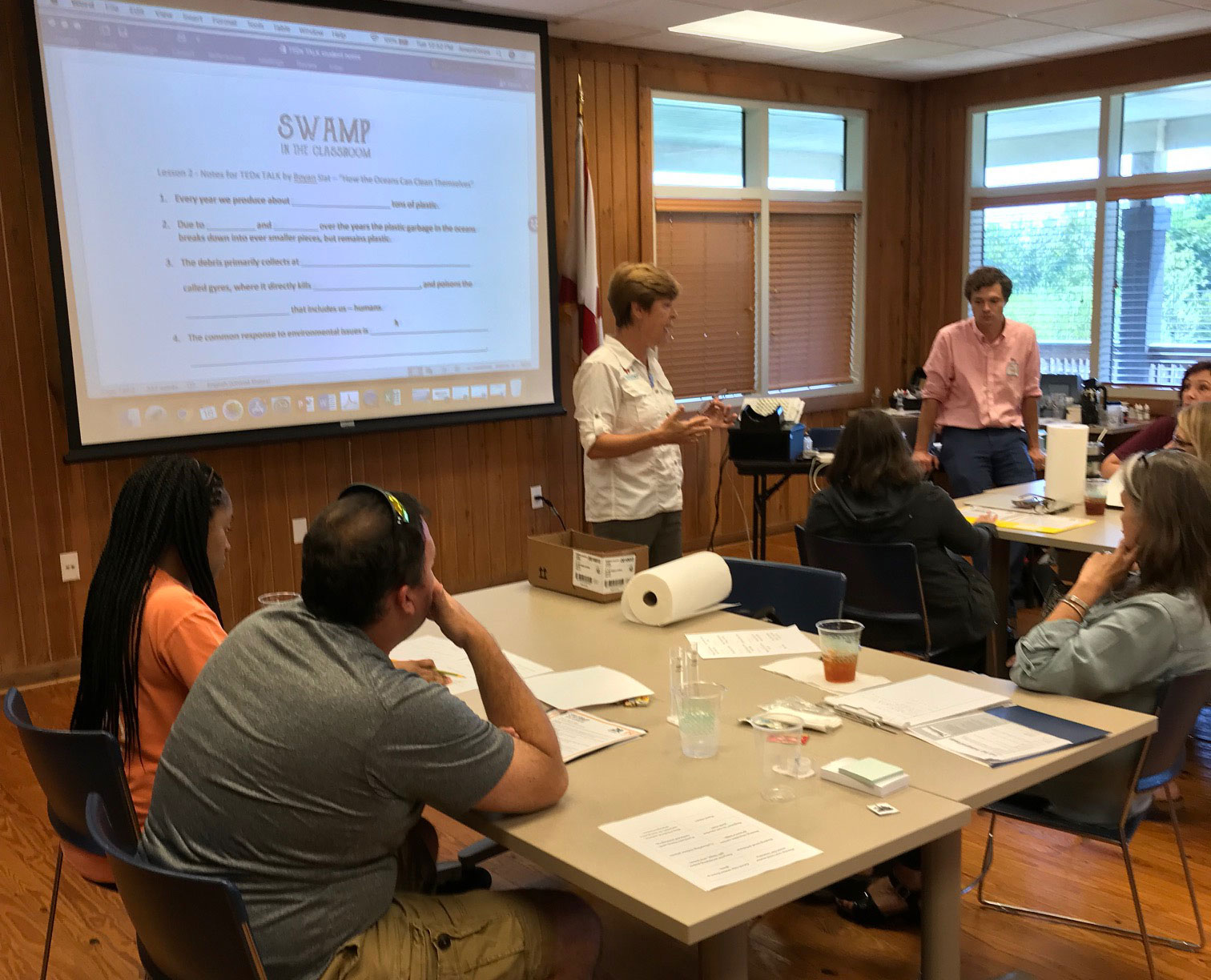 Did you know that September 18 has been designated World Water Monitoring Day? WWMD was established in 2003 by American's Clean Water Foundation as a global educational outreach program and aims to build public awareness and involvement in protecting water resources around the world by empowering citizens to carry out basicmonitoring of their local water bodies.  
To this end, the Dauphin Island Sea Lab's Discovery Hall Programs (with NOAA B-WET funding) and Mobile BayKeeper (with funds from B-WET, AM/NS Calvert and Captain Planet Foundation) have independently hosted programs that involve teaching students and teachers about water quality.
This year, these organizations combined forces and celebrated World Water Monitoring Day by hosting a workshop for teachers highlighting Mobile BayKeeper's Strategic Watershed Awareness and Monitoring Program (SWAMP).