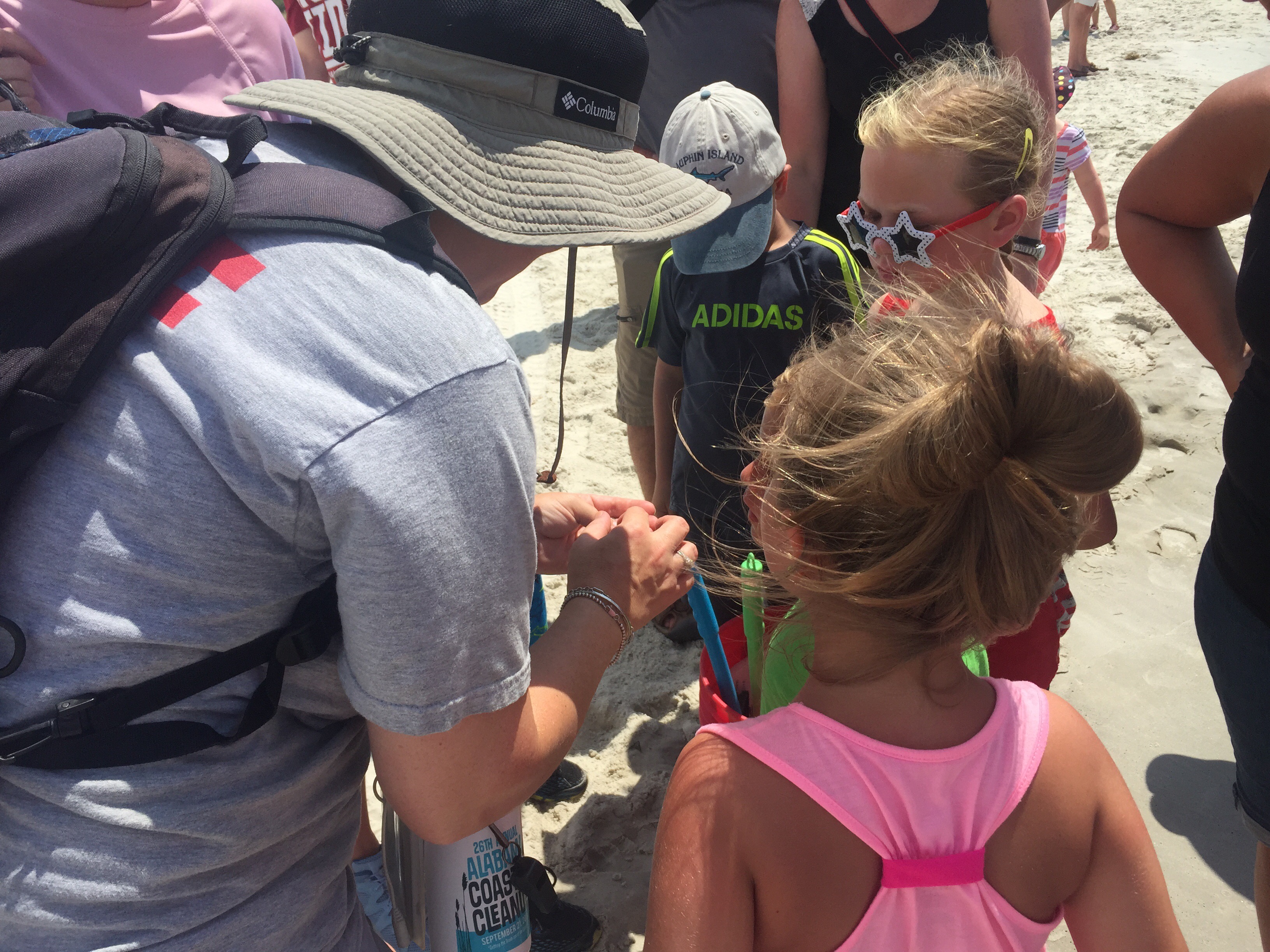 This summer add a bit of adventure to your beach trip with programs at the Dauphin Island Sea Lab for all ages. 
Discovery Hall Programs day camps can add a little extra to the day for children ages 5 to 13. Oceans Alive introduces children ages 5 to 8 to the oceans and the animals that live there. Bio Blitz gives children ages 8 to 10 a chance to be a barrier island explorer for the day. Then, Survivor: Dauphin Island tests the survival skills of children ages 10 to 13. Check out our day camp dates here.
The Estuarium's summer excursions offer a morning of a exploring before an afternoon of playtime for all ages. The Salt Marsh Excursion brings you into the salt marsh to learn about the coastal wetland which is critical to our etuary ecosystem. You will have the chance to use seine nets and sieve boxes to get an up-close look at hermit crabs, snails and small fish. All animals are released back into the marsh. 
The Beach, Dune, and Maritime Forest Excursion takes you on a journey through the forest to the water's edge to learn about these vital habitats. Learn about the plants that Indians and colonists used, and keep an eye out for coastal animals such as the osprey, alligators, and dolphins. 
Excursions start at the Estuarium at 9:45 a.m. on the scheduled day, and are expected to return by 12:15 p.m. The cost is $12 per person, and reservations are recommended as space is limited. To learn more or to reserve a spot, email summerexcursions@disl.org or call (251) 861-2141 ext. 7545.
Discovery Hall Programs also offers educators a chance to bring a new lesson into the classroom. Climate Change in the Gulf of Mexico (June 17-20) gives educators a detailed look at acidification, sea level rise, tropicalization of northern Gulf of Mexico fish communities methane hydrates, hurricane frequency and severity, and discuss the data supporting these areas.  Technology in Marine Science: ROVs (July 22-26) gives participants the tools to build a ROV from the ground up, exploring circuitry, hydrodynamics, sensors, the engineering design process and other physical science concepts. To learn more about the teacher workshops offered this summer, click here.
The Estuarium is open seven days a week, and a great day trip for family and friends. Learn about the coastal habitats and see the animals that live there. Boardwalk Talks, hosted the first and third Wednesday each month, give everyone the chance to meet and learn from our researchers and students about their projects. Plan your visit at disl.org/estuarium.