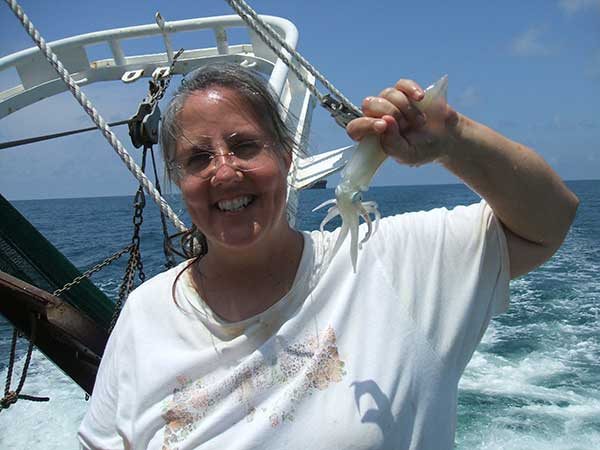 Jenny Cook, long time educator with DISL's Discovery Hall Program, recently received the Johnette D. Bosarge Memorial Award at the 2018 National Marine Educators Association annual meeting.
Award criteria include service to NMEA, enthusiasm for marine education and the respect of their peers.  Anyone that knows her will agree that Cook exceeds these criteria in all respects.  
Cook has been involved in marine education at the Dauphin Island Sea Lab for more than 30 years and has been an integral member of SAME, the Southern Association of Marine Educators, helping to organize and 'Southernize' the 2013 annual NMEA meeting in Mobile.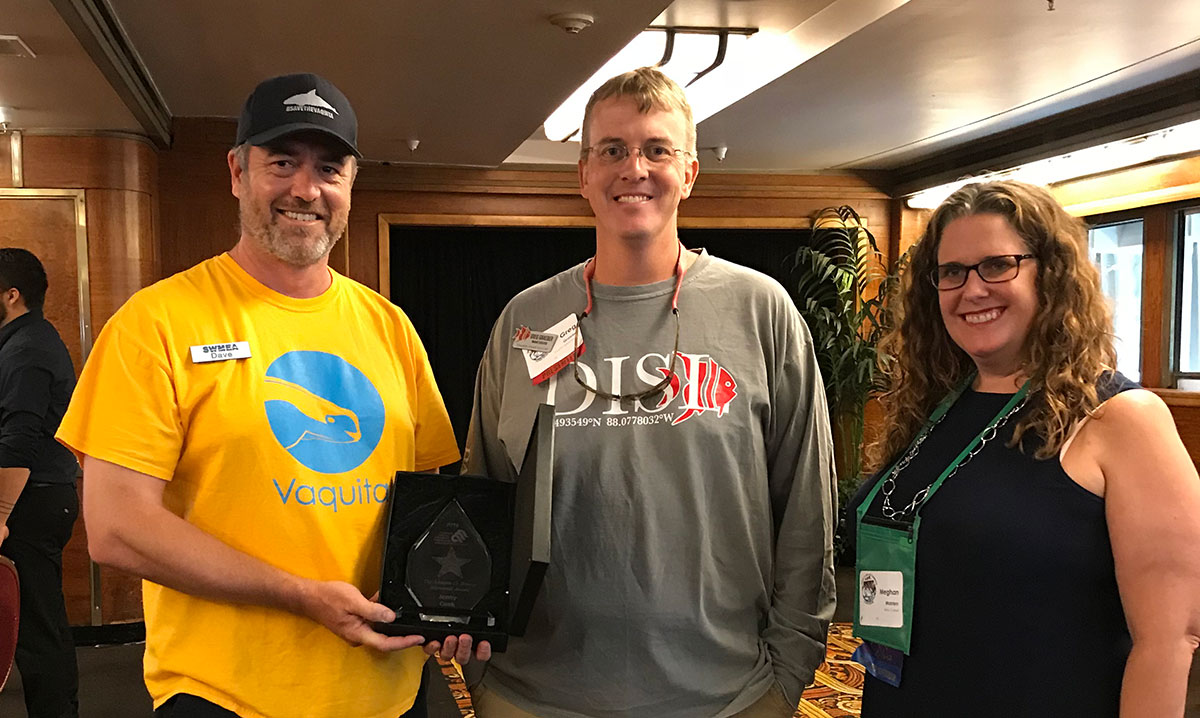 She has carried life size foam models of the giant squid to outreach events, has traveled deep into the ocean in the Johnson Sea Link, sharing that experience with students, and has mentored high school students who are now also working in marine science education and mentoring others.  She has maintained her teaching certification, kept current developing new and engaging activities, and continued to explore research and new ideas as we learn more about the ocean.
It is particularly fitting that Jenny receive the Bosarge award as she and Johnette were colleagues and personal friends for many years.  Johnette Bosarge served as NMEA's administrative assistant from 1999 to 2013 and was essential to the smooth operation of the organization.  Johnette worked at the JL Scott Marine Education Center and Aquarium in Mississippi before its destruction by Hurricane Katina and helped ease the recovery and relocation of the MEC to the Gulf Coast Research Laboratory campus.  She is a great friend to Discovery Hall Programs and always supportive of the work.
Cook recently retired, and it is obvious the world of marine science educators recognizes her contributions to the field and wishes her well.