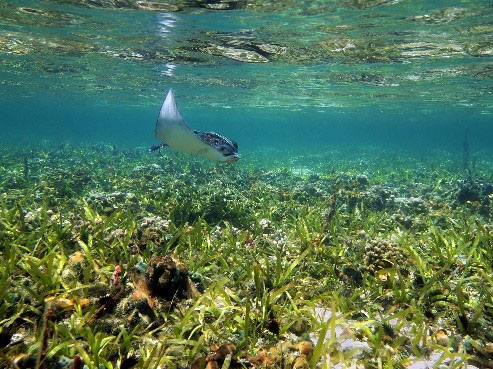 University Programs at the Dauphin Island Sea Lab introduces a new course for the 2019 summer session. The course, Exploring the Chemical Ecology of Tropical Marine Systems, will be offered May 6 through 30, with a portion of the time spent at the Kenyon Research Centre in Abaco, Bahamas. 
Students will learn about the chemical ecology of tropical marine ecosystems through active hands-on learning in coral reef ecosystems in the Abaco Islands, Bahamas.  Students will be will learn about benthic community structure, food web dynamics, marine biochemistry, and primary and secondary metabolite production and use in these environments.    Formal lectures will be accompanied by activities in the field to fully immerse students into the topics discussed in the classroom.  Students will work together to develop research questions focused on tropical marine chemical ecology and actively participate in research to investigate these questions.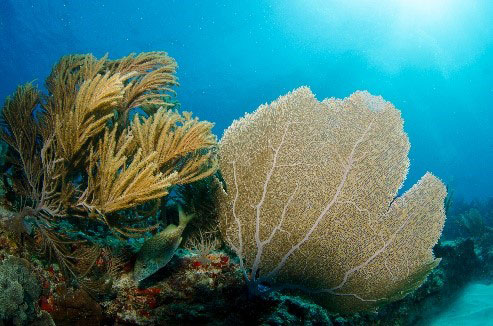 The total cost of the class is about $3,299. The cost of the course is based on the cost of tuition at the University of South Alabama and could vary slightly depending on the tuition cost for each MESC school. The program cost includes flights; all overseas transportation, including all specified excursions and airport transfers; accommodations; all daily meals; and international health insurance and emergency assistance. 
Scholarship opportunities are available from CiguaPIRE, a National Science Foundation (NSF) funded program to facilitate international research and education, to assist with the costs of the course.  
Space will be limited, and scholarship money will be awarded to students meeting the criteria for the award after the evaluation of all applicants.  Applications review will evaluate interest, life experiences in addition to educational performance.  Scholarship amount will be awarded based on the number of students that apply but will be no less than $1,000 per student. Students scholarships can be used towards all costs except tuition.  
Click here to complete the scholarship application. 
Important Dates:
Application deadline:  February 15, 2019
Decisions made by February 20, 2019
USA OIE Deposit due:  February 22, 2019 (USA students only*)
DISL course deposit due:  March 8, 2019