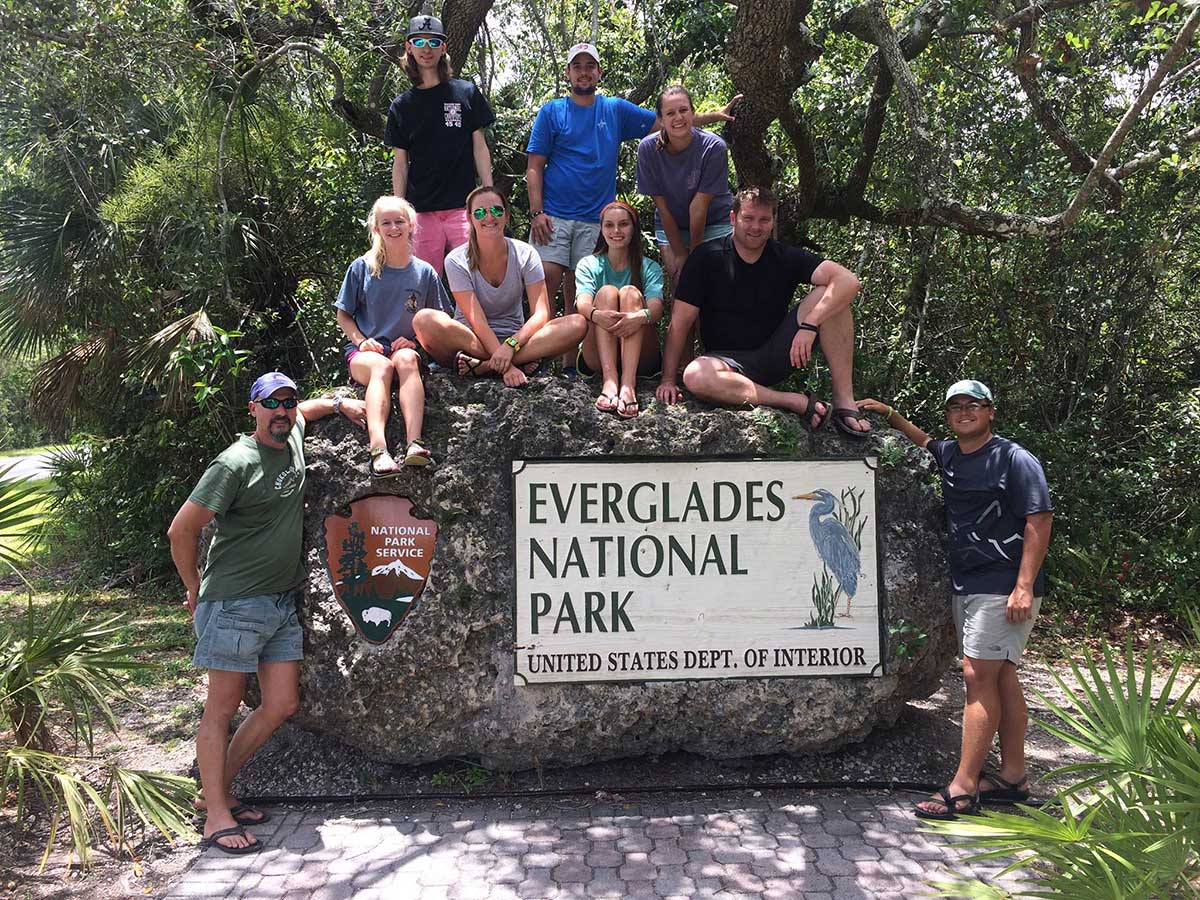 The courses taught during University Programs summer session give undergraduate and graduate students a chance to get into the field and learn by doing.
"It's the best experience possible for complete immersion. Long class days, give faculty the time to connect with students. Students get a real taste of items only discussed in the classroom,"  Dr. Lee Stanton said of the experience. 
Dr. Stanton delivers two of the many memorable experiences for students during the summer session. In May Term, the University of West Alabama professor brings students to the Florida Everglades for a hands-on ecology lesson. Then, during First Session, Dr. Stanton takes students on a variety of trips to learn about the Coastal Wetlands.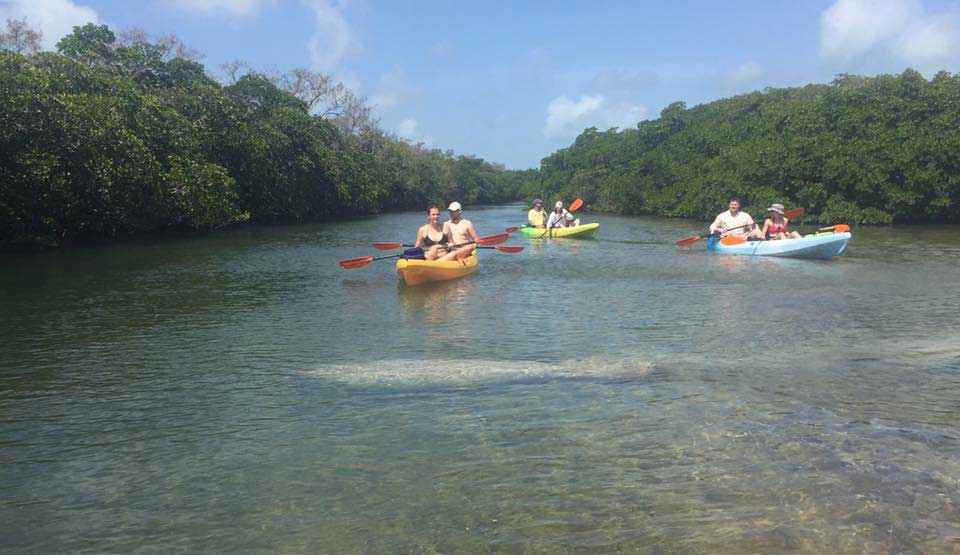 Ecology of the Florida Everglades includes a nine day trip from the headwaters of the Everglades to Florida Bay. It's an applied wetlands class that explores the ecology, hydrology, and the impact of nearby infrastructure. 
While the Everglades course focuses on one wetlands ecosystem, Coastal Wetlands is a foundational class looking at the differing qualities of a variety of wetlands, restoratrion, and how wetlands are used for specific functions such as wastewater treatment and buffer areas. 
"All the different field trips we went on were phenomenal, as well as useful, for understanding what we learned in lecture," Troy University student Jake Harris said. "Anyone that takes this Coastal Wetlands class is sure to see the wetlands in a different, but much more appreciated, manner than before."
Harris participated in Dr. Stanton's Coastal Wetlands course during the 2017 UP summer session.
Auburn University's Dr. Bill Walton hopes to bring a similar interest and understanding to shellfish aquaculture in the Gulf of Mexico. Students taking Dr. Walton's May Term course will get a behind the scenes look at the shellfish aquaculture industry, from clams to oysters and from Louisiana to Florida. 
"It was great to go and visit shellfish farms and get students in the water where they could put their hands on the baskets, handle the seed and meet the growers," Dr. Walton said. "Shellfish aquaculture is taking off across the Gulf of Mexico, and this course gives students a chance to learn about it firsthand."
There is still time to register for University Programs summer courses. For a look at the full summer course schedule, click here. 
There is still time to apply for funding opportunities during the summer sessions. To learn about these funding opportunities, click here. The deadline to apply for funding is March 16, 2018.