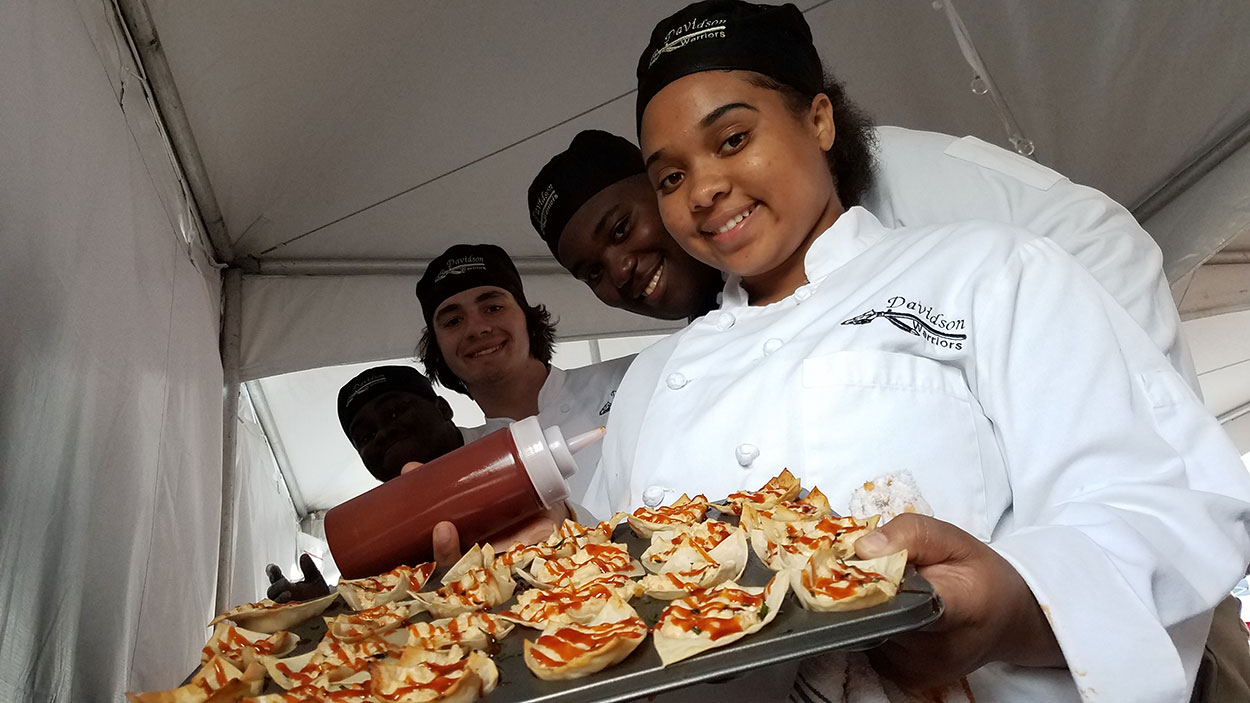 The first ArtSeaLab Festival weekend created an artistic diversity to raising awareness about the Gulf of Mexico's resources, beauty, and ecological challenges. 
The weekend kicked off with the Forks and Corks Culinary Arts Gala hosted inside the Estuarium at the Dauphin Island Sea Lab. Mobile County High School students from seven area served up some spectacular dishes. 
Davidson High School took home top honors with first place and the first golden ticket presented by Alabama Coasting to the 2019 World Food Championship. Davidson also received the People's Choice Award for their dish, Speckled Trout Rangoon. Alma Bryant High School placed second and Theodore High School rounded out the top three. Baker High School received the award for Best Presentation.
"Typically these competitions involve seasoned chefs, James Beard award winning chefs, homecook chefs who spend their time perfecting their recipe, and so it's particularly pleasing for us to be able to recognize budding chefs," Danny Calametti with Alabama Coasting said of the evening. 
"We hope this event, combining marine science education and the culinary arts, continues to grow to include more of our area's students," added Dauphin Island Sea Lab special events coordinator Lori Angelo. 
Davidson High School's golden ticket win also earned them a chance to visit the 2018 World Food Championships to get a peek behind the scenes. 
The judges for the Forks and Corks Culinary Arts Gala included Mobile County Public School Superintendent Dr. Chresal Threadgill, Andy MacDonald of the Lagniappe, David Holloway of AL.com, restaurateur Don Westerhold, and Stacey Wellborn with South Mobile County Tourism. The presentation award was judged by Commissioner Jerry Carl, University of South Alabama Special Events Coordinator Frances Henson and University of South Alabama Hospitality and Tourism faculty member Amanda Donaldson.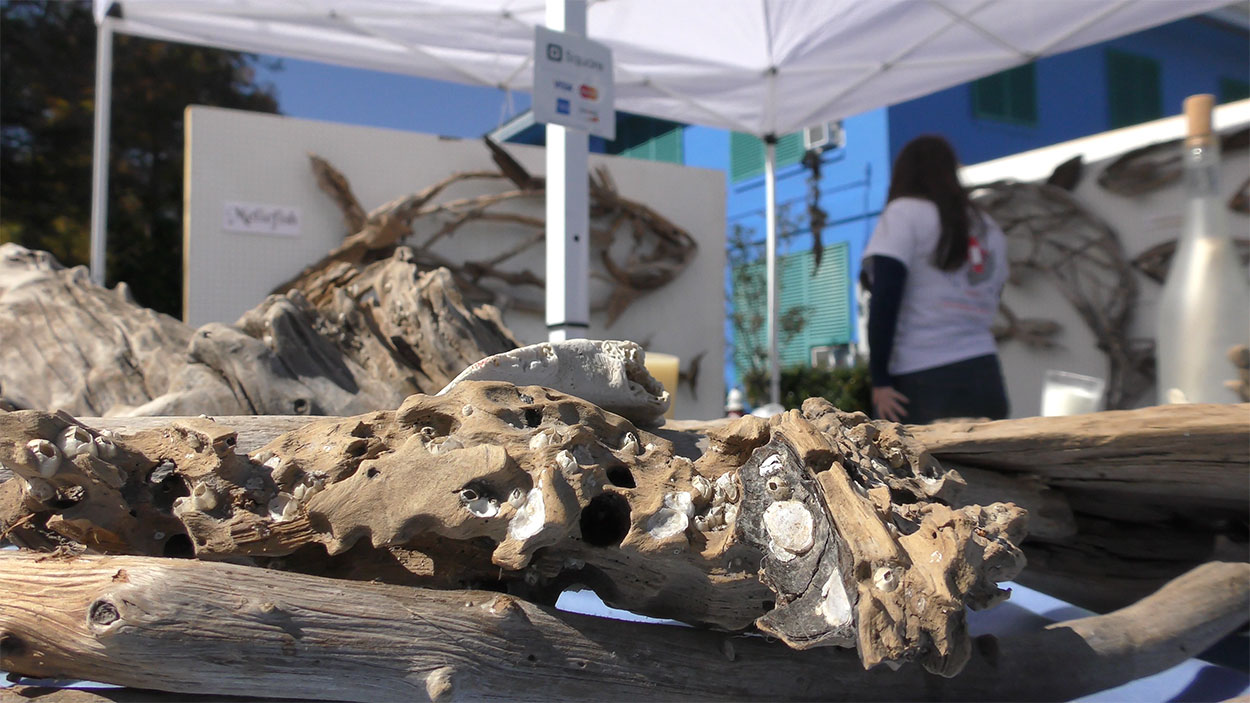 The ArtSeaLab Festival shifted gears to painting, blacksmithing, ceramics, and more on Saturday and Sunday with more than a dozen artists from across the Gulf Coast. 
"Fantastic weather. Great event trying to couple with the environment that is so important and critical to our barrier island community and the arts and just kind of tying all of those things together with good food and good fellowship," Dauphin Island Mayor Jeff Collier said about the weekend event.
Inside the Shelby Fisheries Center, visitors learned how marine debris can be a danger to sea life, but also how it can become a work of art with the 3D Marine Debris Art Competition. The Love Our Gulf Middle and High School Arts Competition winners were also on display. Students from Alma Bryant, Bayside Academy, Covenant Christian School, Daphne Middle School, Dunbar Magnet School, Faulkner Career Technical Institution, UMS-Wright, Foundations, and home school received awards for their submissions. 
Gulf Shores artist Susan Nomberg-McCollough, Mobile Arts Council's Lucy Gafford, DISL's Executive Director Dr. John Valentine, and Dauphin Island Mayor Jeff Collier served as judges for the outdoor juried art show. Fairhope artist Anne Brooks received the award for Best in Show with her variety of drawings depicting Gulf Coast life. 
Top awards went to Joe Sheffield of Daphne, Barbara Nassar of Gulf Shores, Byron Hudson, Melanie Klass of Orange Beach, Kelli Jane Holland of Mobile, Tony Holiday of Irvington, Phyllis Robertson of Pensacola, and Marsha Hodges of Biloxi.