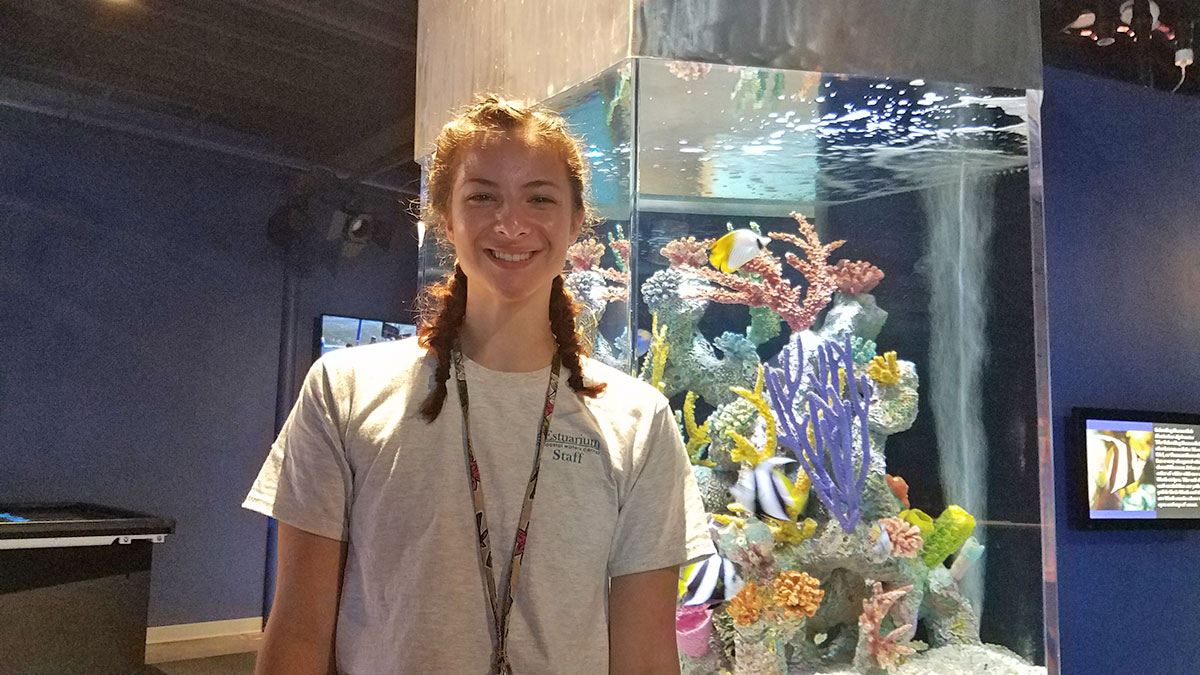 ExxonMobil continued its mission of helping students expand their horizons during the summer months by supporting paid internships. 
Sarah Grizzard from Gadsden State Community College spent her summer learning from aquarists at the Estuarium at the Dauphin Island Sea Lab. Grizzard is studying aquatic biology. She's always had an interest in marine biology, grew up being an avid watcher of Animal Planet, and loved going to the beach. 
During her first year at Gadsden State, Grizzard said she learned a great deal about freshwater and aquaculture. Her summer at the Estuarium under the fins of the aquarist team has broadened her field of vision.
"It's definitely opened my eyes," Grizzard said. "It's been a great experience, and I've fallen in love with saltwater species. The unicorn filefish is my favorite."
Grizzard also fell in love with the tubastrea, or sun coral. She was in charge of caring for tubastrea which can be found in the coral tank of the Windows to the Sea exhibit.
Grizzard will finish up her certificate at Gadsden State Community College in the fall, and then she's looking to continue her journey possibly with a connection to the Dauphin Island Sea Lab's University Programs.
Grizzard is thankful she reached out to Dr. Hugh Hammer at Gadsden State a year ago. 
"He's amazing. I wouldn't have seen myself her a year ago," Grizzard said.