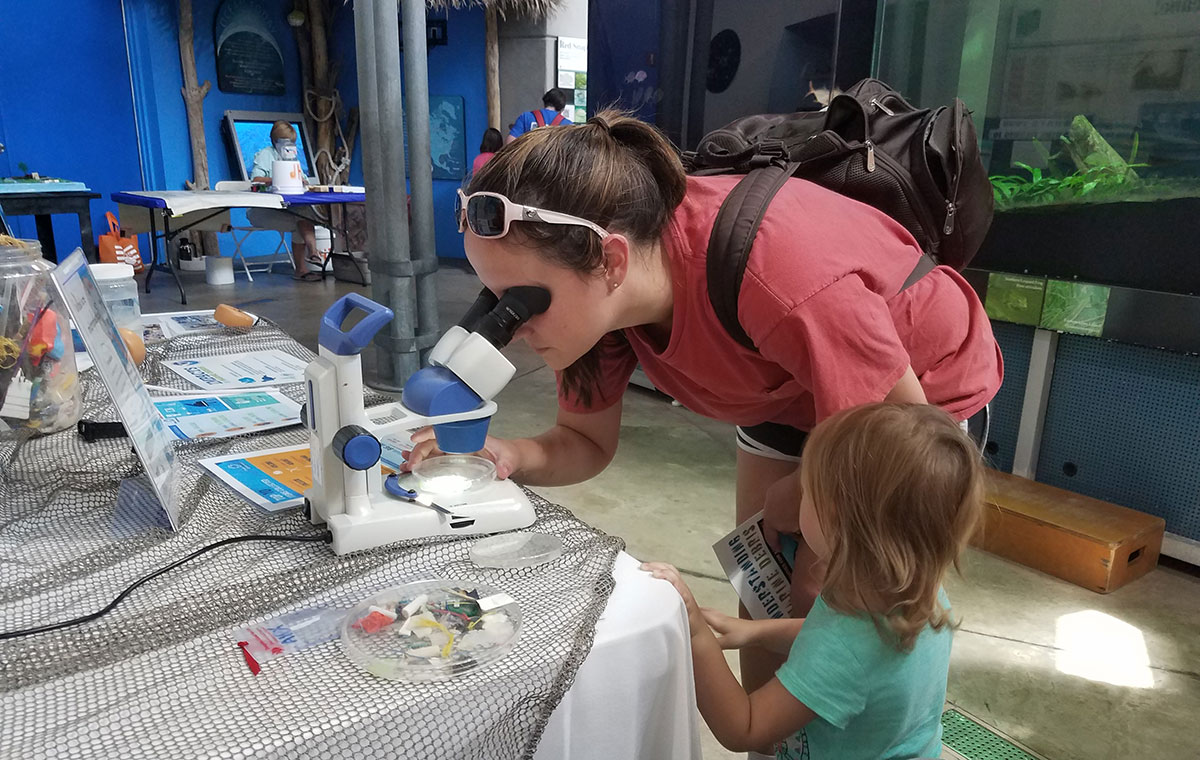 Join the Dauphin Island Sea Lab on World Oceans' day to learn how you can be a protector of our environment. World Oceans Day 2018 will focus on preventing plastic pollution and encouraging solutions for a healthy ocean. 
On Friday, June 8 at the Estuarium, we call on you to take action in several exhibits from 10 a.m. until 1 p.m. 
Our DISL team will show you how you can improve the health of our oceans by understanding the watershed, microplastics, and marine debris. 
We also need your help to create a visual representation of the 'other oil spill' - plastic pollution. Bring a small bag of trash that you gather from our beaches, and add it to our marine debris exhibit. Everyone who brings a small bag of trash will receive $1 off one adult admission. 
Families with children ages 5 to 8 are invited to reserve a spot to continue the lesson with Discovery Hall Programs Oceans Alive! Day Camp. The half-day adventure combines arts and crafts with a beach walk. Lessons in marine biology, ecology and zoology are introduced in hands-on activities. The cost for the camp is $35 and reservations are required. For more information email DHPSummer@disl.org, call 251-861-2141 ext. 7515, or click here. 
Take time this World Oceans Day to lend a hand to the fight against pollution in our oceans.