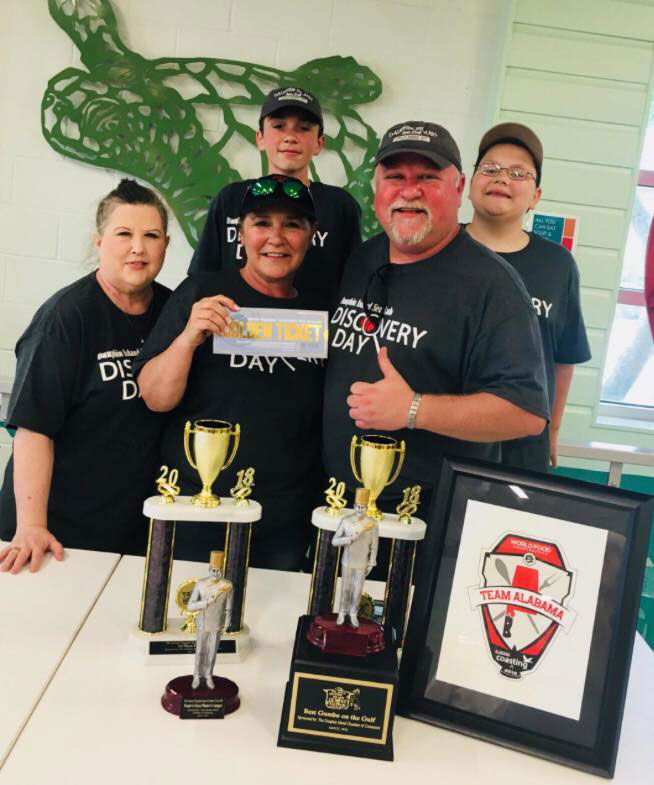 The Dauphin Island Sea Lab's #discoverdisl cook-off team will compete at the World Food Championships in Orange Beach. 
DISL's Chef Darren Harbison and his team earned the grand prize at the Dauphin Island Gumbo Cook-off with their traditional seafood gumbo. The wine came with a golden ticket to compete in November. 
"We cook with our heart and soul," Chef Darbison said. 
The team's traditional gumbo recipe included shrimp, crawfish, and crab. 
"When cooking gumbo, I suggest cooking your roux until it has a nutty smell and looks like dark chocolate," Harbison shared. 
The team also served up quail and andouille sausage gumbo and pecan praline bread pudding at the Dauphin Island Gumbo Cookoff.