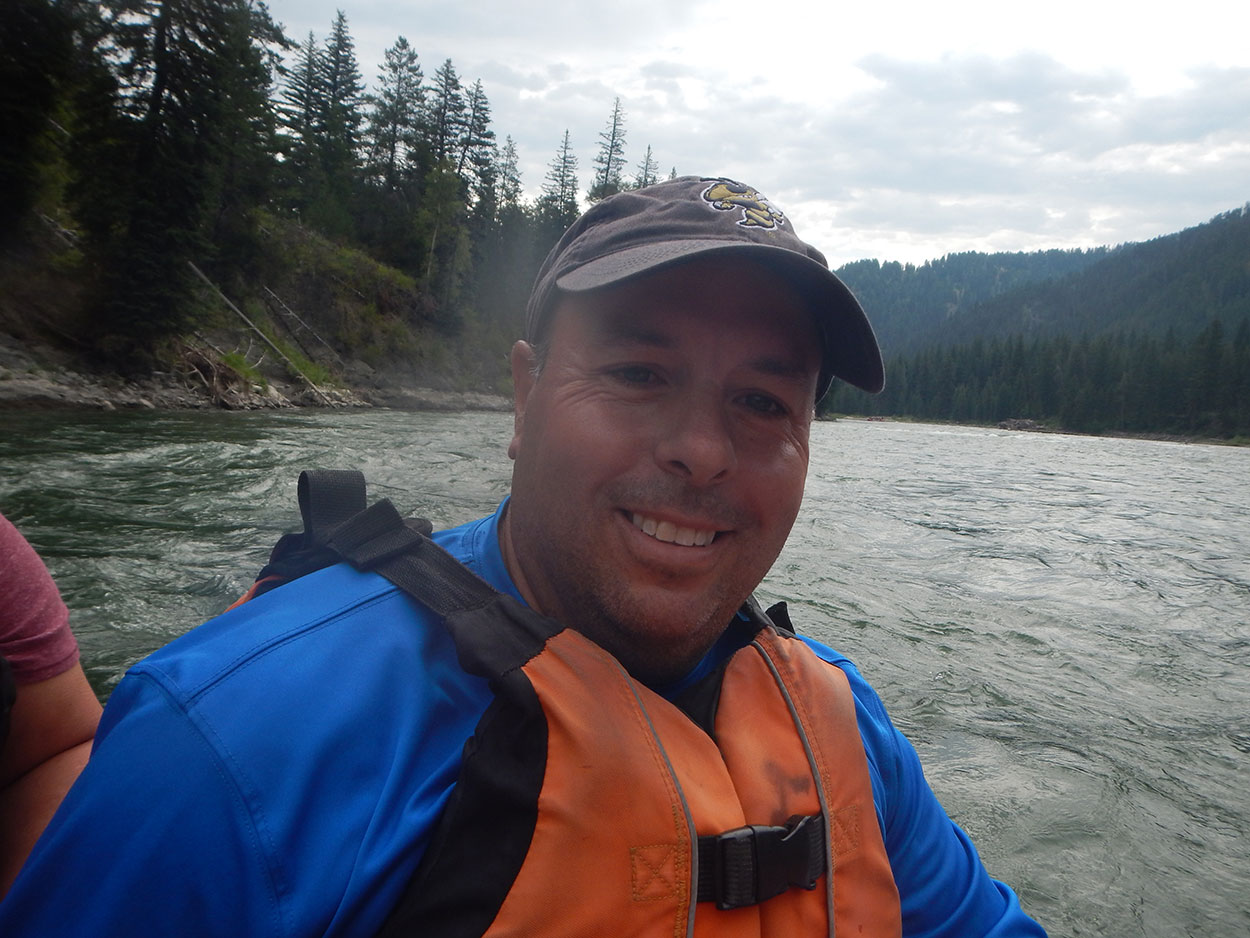 The Dauphin Island Sea Lab welcomes Dr. Lee Smee Chair of University Programs. Dr. Smee assumes the chair role recently vacated by retiring chair Dr. Ken Heck.
Dr. Smee comes to the Dauphin Island Sea Lab from Texas A&M University- Corpus Christi. Along with serving as University Programs Chair, Smee is an Associate Professor of Marine Science at the University of South Alabama.
As University Programs Chair, Dr. Smee looks forward to growing the foothold of University Programs at the Dauphin Island Sea Lab with an outstanding group of faculty. 
"I'm also really looking forward to working with Discovery Hall Programs Chair Dr. Tina Miller-Way in collaboration of programs," Dr. Smee said.  
The move to Coastal Alabama gives Smee the opportunity to expand on his research of oyster reef ecology, mangrove encroachment, pesticide effects on blue crabs, and the biogeography of seagrass communities in the Gulf of Mexico. 
"We've done a lot of the field component of the research, and now we can work on tracking down some of the more mechanistic areas using the excellent facilities at Dauphin Island," Dr. Smee explained.
Oyster Reef Relationships
Dr. Smee and his team are investigating the dynamics of how an oyster grows, why it grows the way it does, and what it uses when it grows. What they learn can benefit oyster farmers and scientists studying other similar species. 
Oysters begin their lives as plankton.  They don't swim well, but they can determine if a habitat is healthy or not and choose where they want to be. 
"It's like the most important decision that an oyster ever makes, because they've made a choice and it's forever," Dr. Smee said. "We want to figure out what they're smelling that makes them know this is a good habitat or this is not a good habitat. If we knew what that was, maybe we could manipulate that in some way"
Oysters can also adjust how they grow depending on their roommates, and the conditions of their habitat. 
"If, for example, crabs are around, oysters will grow a heavier, stronger shell to protect themselves from being eaten," Dr. Smee explained. "One thing we want to know is what molecules released by crabs do oysters sense that makes crabs scary. if we knew, we could share that information with oyster farmers to produce stronger oysters that are more resistant to being eaten."
The technology to isolate molecules released by crabs has only recently been developed. This is a current area of active research for Dr. Smee's Lab.
Mangrove Movement
Dr. Smee and his team are also examining the movement of mangroves in the northern Gulf of Mexico. 
"Mangroves have been here, but at one time they were rare," Dr. Smee explained. "Mangroves die in negative four degrees celsius, and it has to stay at that level for four or five days to kill them. We haven't had a freeze like that in the Gulf of Mexico in about thirty years."
While the mangrove population is growing along the Gulf of Mexico's coastline, marine scientists aren't sure of the long term effects as of yet. 
The mangrove population is still a small one on the Alabama coast, however, they are growing in numbers in Texas, Louisiana, the Chandeleur Islands, and Florida. In Florida, mangroves are protected, because they provide a habitat and strengthen the shoreline. 
Dr. Smee and Dr. Ken Heck's teams were the first to publish papers showing that when mangroves increase, the habitat shifts from being more shrimp dominated to crab dominated. 
"We don't know why that change happens, or what the long term impact is," Smee said. 
Meredith Diskin, a graduate student in Dr. Smee's lab, is studying why there is a population shift. She spent the summer at the Smithsonian Marine Station in Fort Pierce, Florida. 
Outside the Lab
Besides the research benefit and the opportunity to continue the growth of the Dauphin Island Sea Lab's University Programs, Dr. Smee appreciates being closer to his family in Georgia. He also serves as an Assistant Scoutmaster of Troop 292 in Mobile and is an avid bicyclist.