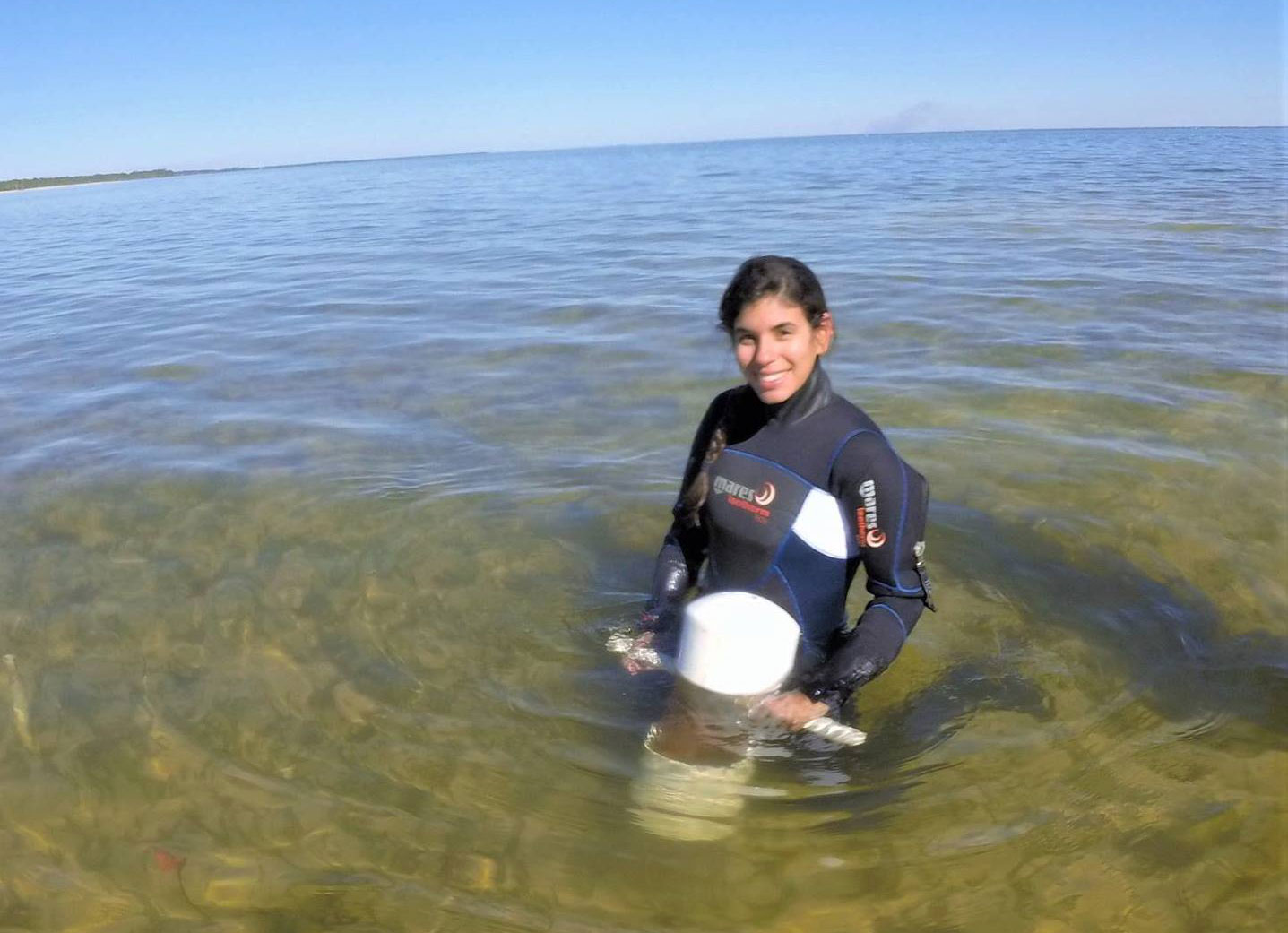 Defending a thesis is the last big step in graduate school, and Heck Lab member Alex Rodriguez finally crossed that off her list. 
"I thought I'd be nervous and I wouldn't be ready, but I know it's good science," Rodriguez shared as she put the final touches on her presentation. "It's awesome to see all of my work. Where it started and where it ended is different."
Rodriguez started her graduate school journey at the Dauphin Island Sea Lab in January of 2016. However, she was no stranger to the Heck Lab as she'd been working as an intern the previous year.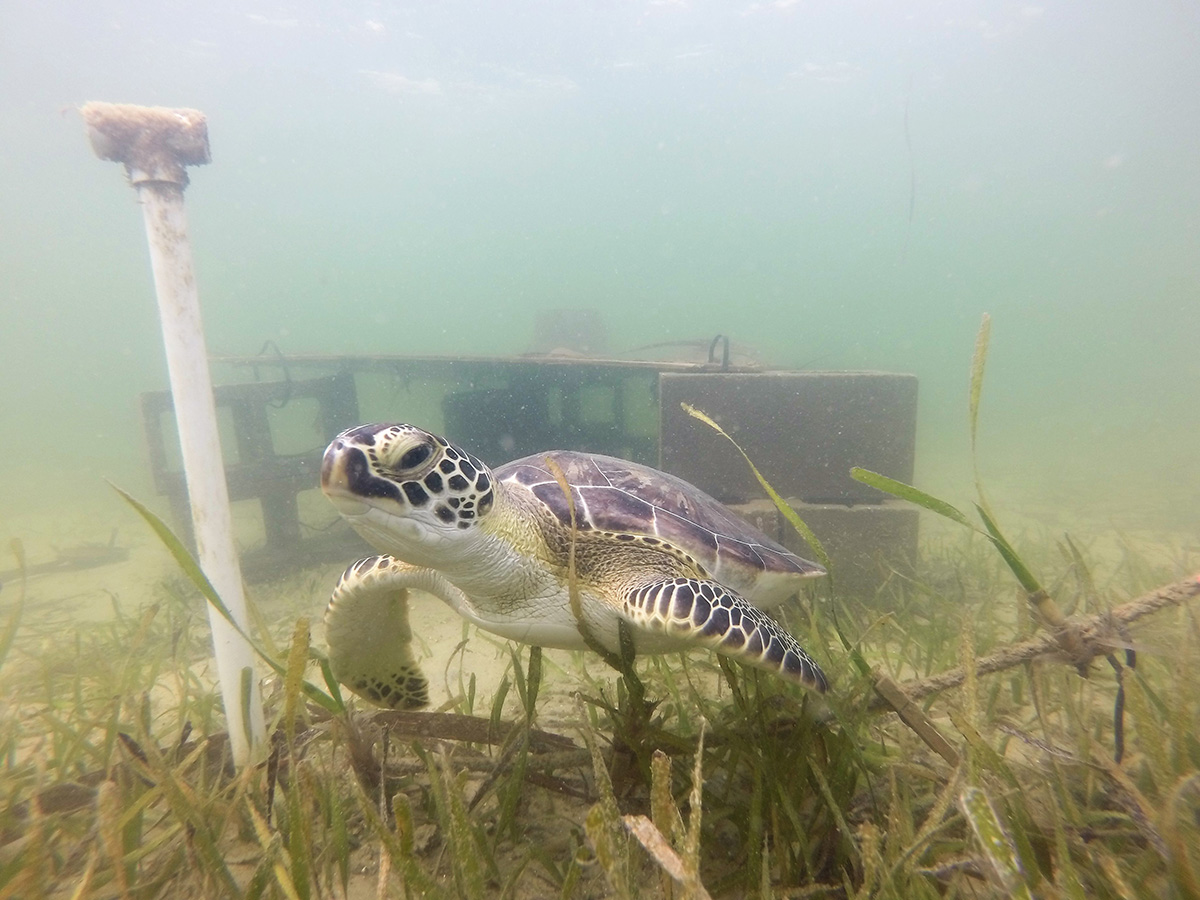 "I wanted to come to DISL, because of the researchers and the resources," Rodriguez explained. "It's a close environment with easy access to faculty and everyone is excited to help you."
Her research based thesis, "Juvenile green sea turtle grazing on seagrass meadows of St. Joseph Bay, Florida", was born from a seagrass study Dr. Heck was working on in Port St. Joe. 
"Dr. Heck had wanted to do a project like this. In getting started, I used a shotgun approach. I did several different experiments, and then focused on what was working," Rodriguez shared. 
Rodriguez credits being on the ground a great deal in Port St. Joe and drone camera work as helping to make her project successful. She's looking forward to the opportunity to fine tune the research working as a technician in the Heck lab for the next three years.