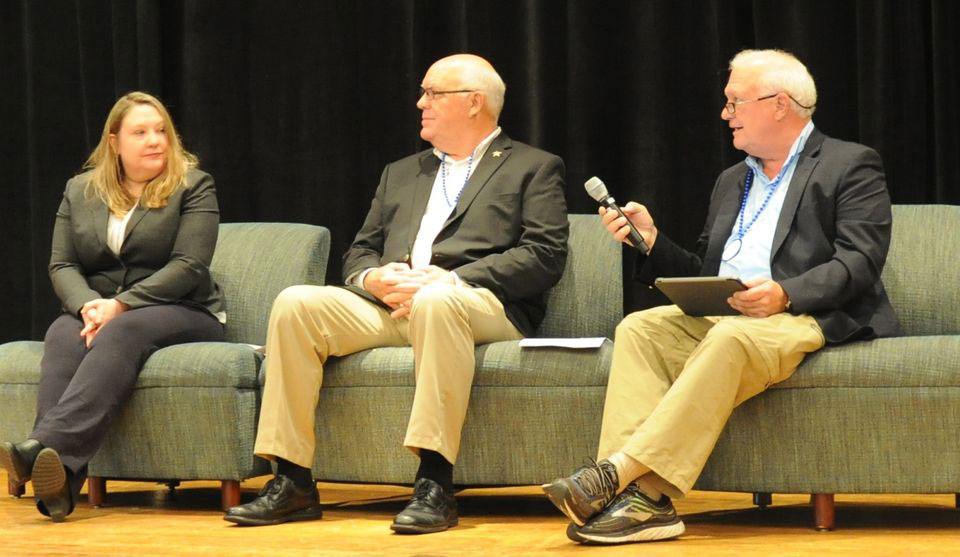 Red tide has dominated news headlines along Florida's Gulf of Mexico coastline this fall. Recently, the Alabama Department of Public Health urged caution when samples collected from Alabama Point to Little Lagoon Pass in Baldwin County indicated the presence of red tide.
The Bays and Bayous Symposium held in downtown Mobile November 28 and 29 already included a panel discussion on harmful algal blooms. 
The panel included Dr. Alison Robertson, senior marine scientist at the Dauphin Island Sea Lab and University of South Alabama assistant professor, Herb Malone of Gulf Shores & Orange Beach Tourism, and scientist turned oyster farmer, Charles A. Wilson III of Navy Cove Oysters on the Fort Morgan peninsula.
Each panelist delivered their perspective of red tide from the science, tourism, and seafood industry angle before opening the floor for dicussion. 
AL.com's Lawrence Specker condensed the hour long panel into an article published on November 29. Read the article here.