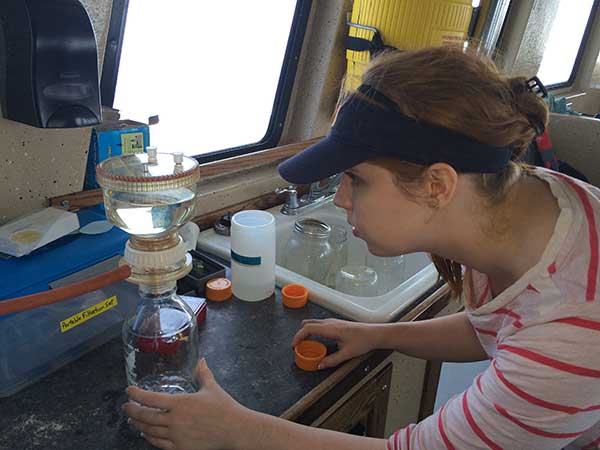 Classes are steadily filling up for University Programs summer session. Students looking to make a splash with the program, but in need of funding have several options to available.
Options include teaching assistantships, fellowships and work study programs.  
Three undergraduate fellowships, notably the Rita George Fellowship and the George F. Crozier Scholarship in Coastal Policy will be awarded to students demonstrating financial need and academic merit.  Each fellowship awarded will cover room and board, lab and activity fees for up to two sessions. Deadline to apply is Monday, March 13.
There are up to eight teaching assistantships available for each of the three summer terms. Graduate student status is desired and assistants must have academic training in one of the following areas: ecology, marine biology, marine botany, marine vertebrate zoology, marine invertebrate zoology or oceanography.  Deadline to apply is Monday, March 13.
Students may also apply for summer library aide positions.  If chosen, students will receive compensation  working 10 hours a week. Dorm monitor positions are also available. Deadline to apply is Monday, March 13.
In-coming or current DISL graduate students seeking research support should consider  applying for the DISL/FDA Graduate Fellowship. Awarded students will work with a DISL resident faculty and/or a US FDA Gulf Coast Seafood Laboratory researcher.   All DISL/FDA application materials must be submitted by Friday, March 10. 
To learn more about graduate funding opportunities, click here.
To learn more about undergraduste funding opportunities, click here.