The Alabama Coastal Foundation will host a press conference on Friday, April 7 to designate the day as Orange Beach Seagrass Day. Joining the panel for the day will be DISL Lab Manager Dottie Byron. The event will be streamed live from Boggy Point Boat Launch starting at 9 a.m.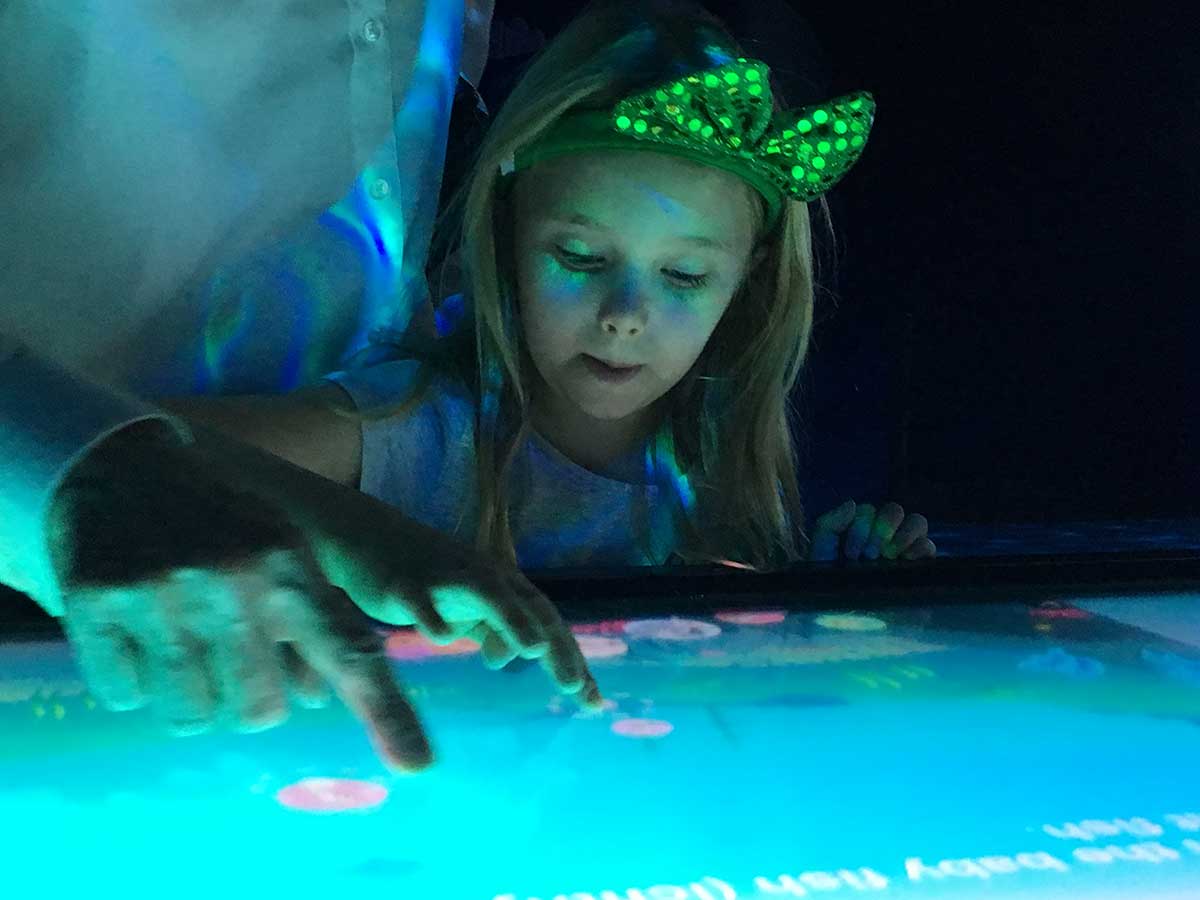 The Estuarium's opened its new exhibit hall Windows to the Sea on Saturday, March 18. Visitors are enjoying the tech-based room with the large touchable video wall that offers a look at climate change, challenges you to find the marine creatures in a Sargassam community and offers insight into what is offered at the Dauphin Island Sea Lab. Across the room, you can find all ages gathered around the touch game table, and listening to the various sounds of the sea including alligators and toadfish. Plan your visit today at disl.org/estuarium.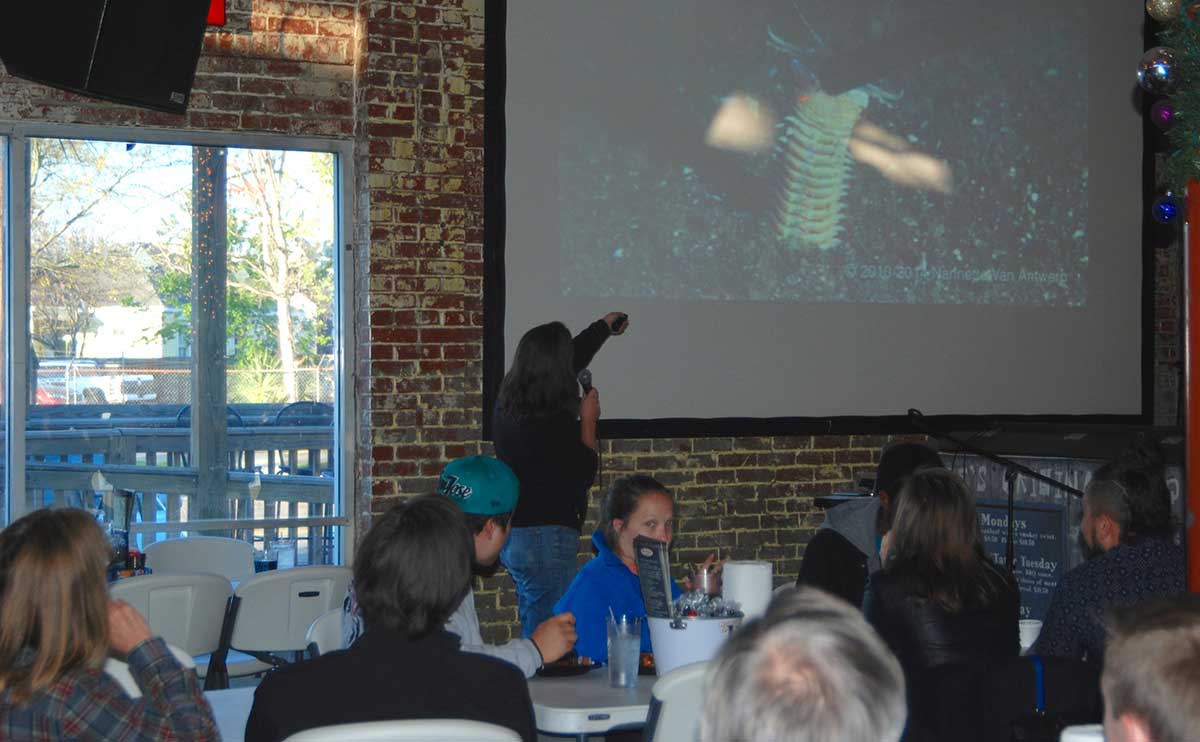 Just a few days left to submit an application for Discovery Hall Program's Marine Science High School Course. The 4-week residential course is a unique experience for 9th through 12th graders. Students learn all angles of marine science including how to conduct research on their own projects. Past participants in the class say it helped to mold their future path in marine science. Learn how to apply at disl.org/dhp/marine-science-high-school-course.
Dr. Kelly Dorgan was the featured speaker at the University of South Alabama's Archaeology Museum's Science Cafe on March 14. Dr. Dorgan discussed her work studying marine worms.