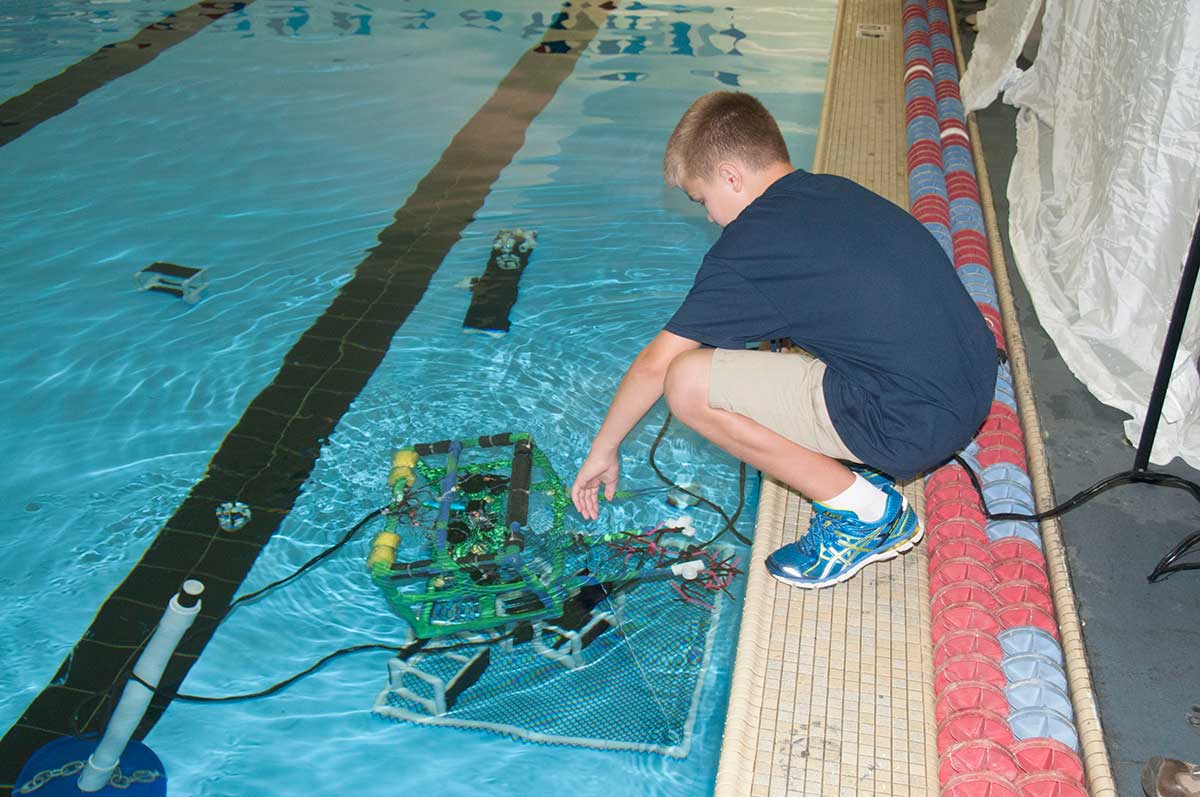 In a little under a month, the Dauphin Island Sea Lab's 5th annual ROV student competition will take place on campus.  More than 20 teams from across the northern Gulf coast will come to compete with their custom-built remotely operated vehicles (ROVs) in 3 different class levels of increasing complexity.  The competition is also a part of the Marine Advanced Technology Education (MATE) network of 30 regional competitions held across the U.S. and around the world.
This year's theme is Port Cities of the Future with ROV missions relating to commerce, entertainment, health and safety.  Students have been tasked to design and test an ROV that can accomplish various underwater tasks similar to real-world tasks an ROV would perform in a seaport.  Specifically, teams will have to assist with a hyperloop system to streamline commerce delivery, conduct maintenance on an entertainment water and light show and locate and identify lost cargo containers.  In addition to the ROV, students will also need to prepare an engineering presentation to give in front of a panel of judges and their peers as well as design a poster about their ROV "company."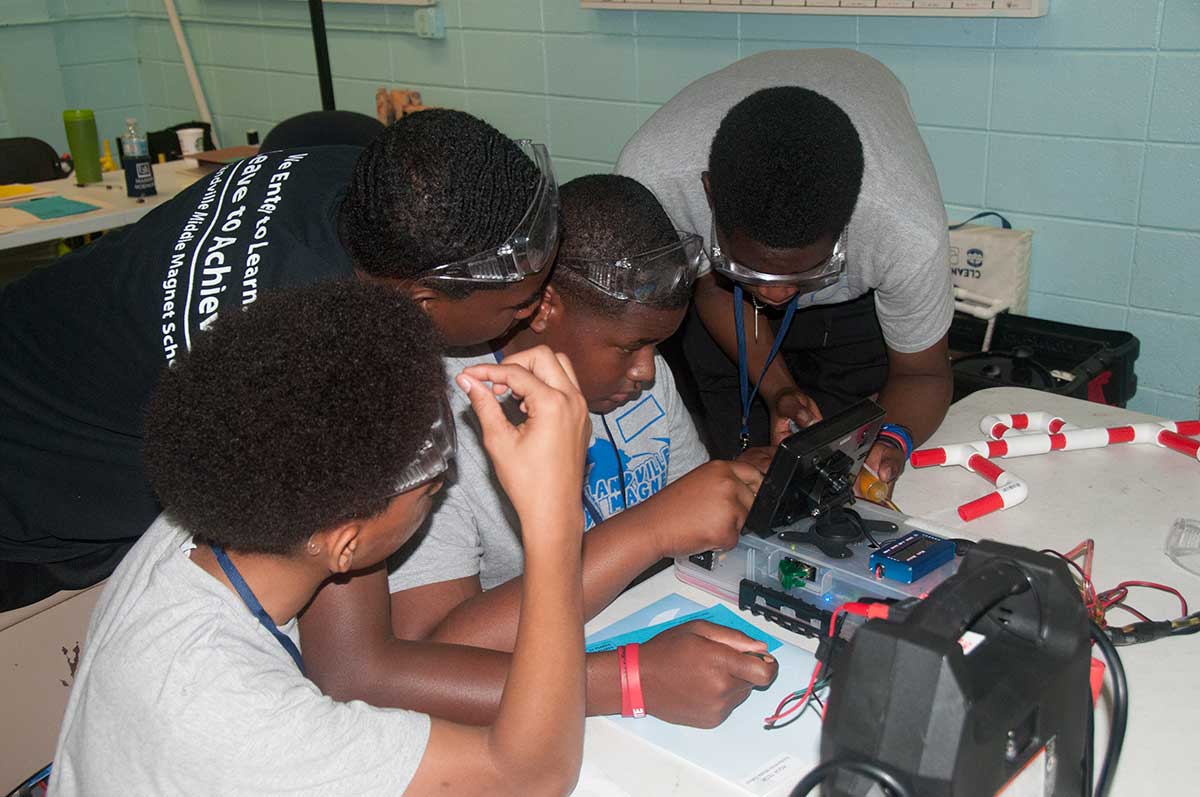 The competition will run from Friday, April 21- Sunday, April 23.  Friday begins with check-in and a welcome followed by ROV safety inspections.  Saturday all day is spent at the pool with 2 rounds of pool missions, where the ROVs have a limited time to complete a set of tasks relating to the theme.  Finally, on Sunday, teams present an engineering presentation on their ROV design and then share their ROV design and company more casually during a poster session. Last, but certainly not least, is the awards ceremony. Teams compete not only for the top places in their class, but also for awards in teamwork (Tethered Together) and best comeback (Buoyancy).
More information on the competition can be found on the competition website at www.marinetech.org/rov-competition-2. If you would still like to register a team, please contact us at rovcompetiton@disl.org. Registration will be open until March 31.
For information and videos of previous competitions check out our Sea Lab website at disl.org/dhp/rov-programs.