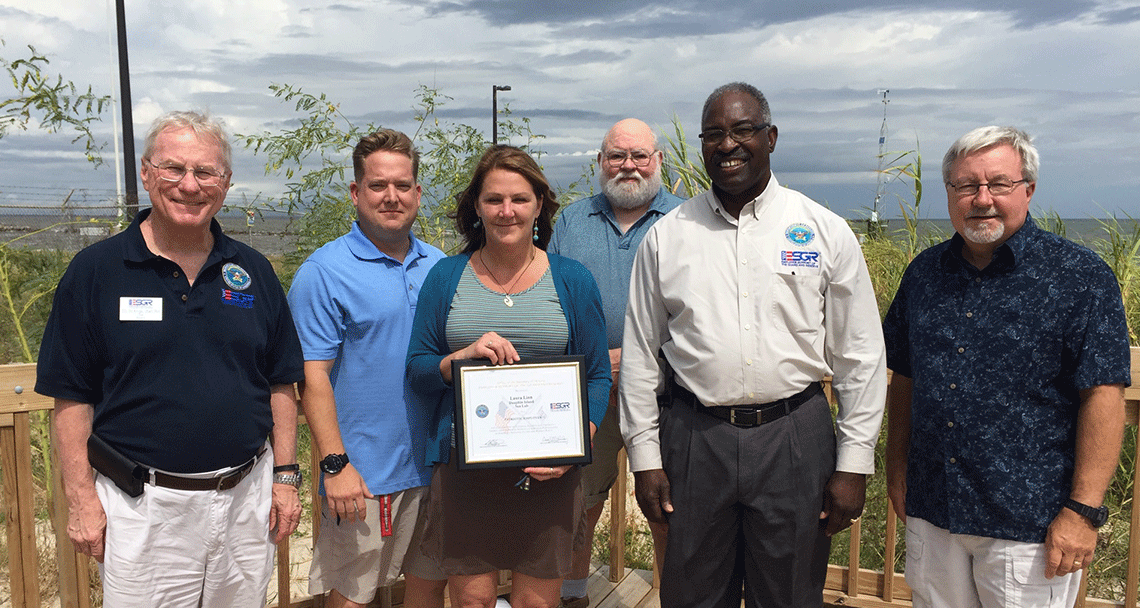 The Employer Support of the Guard and Reserve (ESGR) recognized Technical Support Services Coordinator Laura Linn in August. 
National Guard member and DISL employee Yantzee Hintz nominated Linn for the Patriot Award in recognition of her support of his service. 
"Without the support of Laura Linn and Dr. Ken Heck, I would not be able to continue my career in the Alabama National Guard," Hintz explained about why he nominated Linn for the award. 
Hintz has served with the National Guard for more than 24 years, and been employeed by the DISL for the past 17 years. In that time, he's been deployed overseas twice for more than 18 months, and attended flight school. 
"This year, I have been called to State Active Duty to support Tropical Storm Cindi, and Hurricane Irma," Hintz added.
The ESGR, a Department of Defense program, was established in 1972 to promote cooperation and understanding between Reserve Component Service members and their civilian employers and to assist in the resolution of conflicts arising from an employee's military commitment.