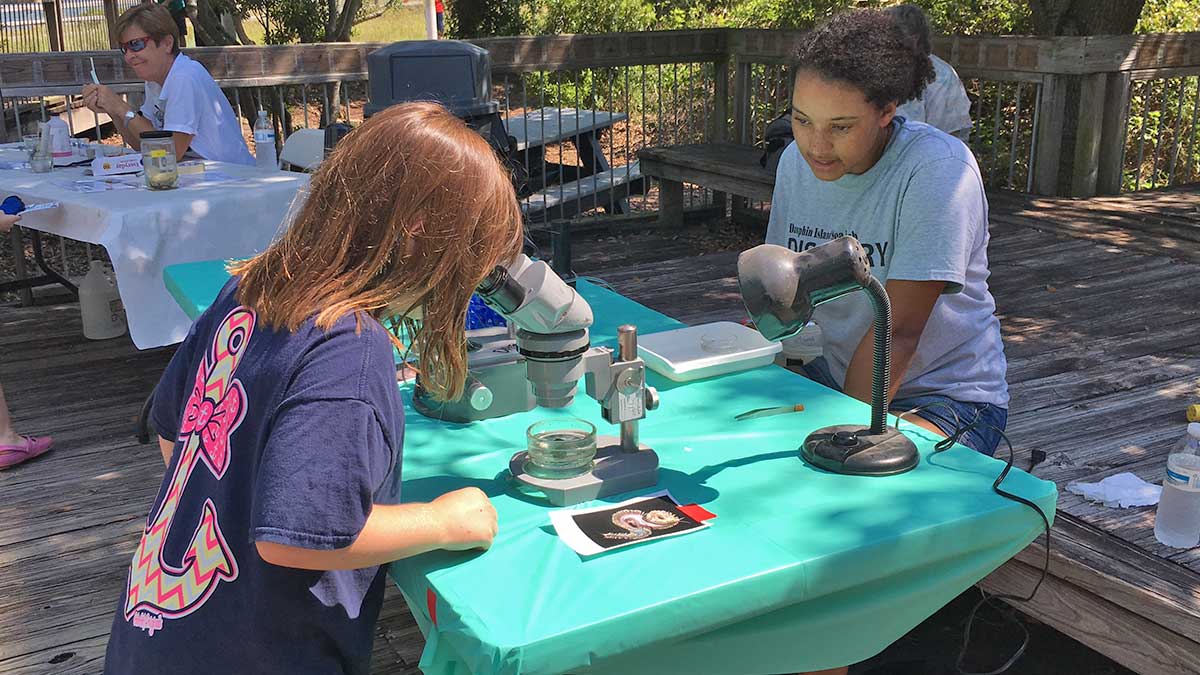 The Dauphin Island Sea Lab will celebrate National Estuaries Day on Saturday, September 23 with half price admission to the Estuarium from 10 a.m. to 3 p.m. 
Nationwide, Restore America's Estuaries partners with organizations like the Dauphin Island Sea Lab and the National Estuary Program to shine a spotlight on the importance of our estuaries.  
Estuaries, like Mobile Bay, is where freshwater meets saltwater. Our estuaries are economically and environmentally important, because they serve has a nursery habitat for many commercially and recreationally important fish and shellfish, such as oysters, shrimp and red snapper. It is important for us to be good stewards and protect this vital part of our community. 
Along with the self-guided tour of the Estuarium,  Discovery Hall Programs will have displays for you to learn about the animals living in our estuary, the dangers they face, and how you can protect their habitat.
Also, that morning, the Town of Dauphin Island, Dauphin Island Park & Beach Board, Dauphin Island Sea Lab, and the Alabama Coastal Foundation you to attend a press conference at 9:00 a.m. at the East End Beach. As part of National Estuaries Week, a sign unveiling will take place that features a habitat restoration project which included planting of  3,500 sea oats, 840 panic grass cells and 75 dune elders. Representatives from the partners listed above will be present to share about how this project is beneficial for maintaining the East End Beach.