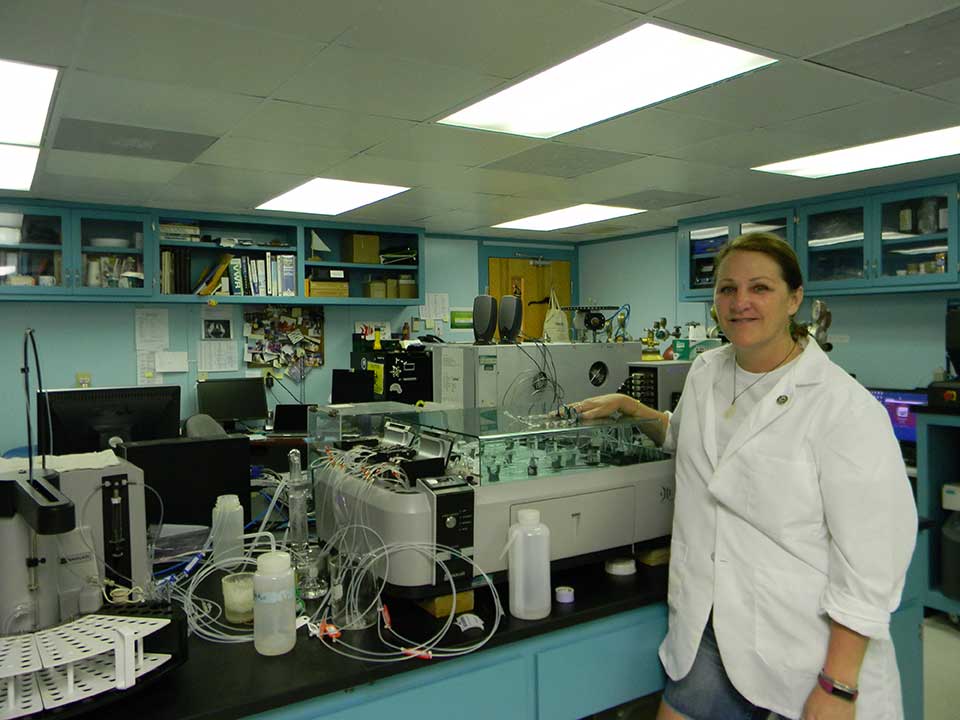 Dauphin Island Sea Lab University Program students now have more space to work on processing field samples.
"With folks bumping into each other in every work zone, it was time for the lab to make a move", says UP Chemist and Technical Support Services Coordinator Laura Linn.
Linn worked with the DISL operations team to install a new fume hood and create instrument-specific cabinets and counter space in the North-West end of Marine Science Hall. The work began in summer 2016 and wrapped by spring 2017.
From samples of sea and marsh water, to sediment cores, fish ear bones (otoliths) and shark vertebrae, the equipment in the instrumentation lab measures: dissolved nutrients, total carbon and nitrogen in plant, animal or sediment materials, C12 and C13, dissolved inorganic and organic carbons, total nitrogen in liquids, chlorophyll fluorescence, metals and some non- metals traces.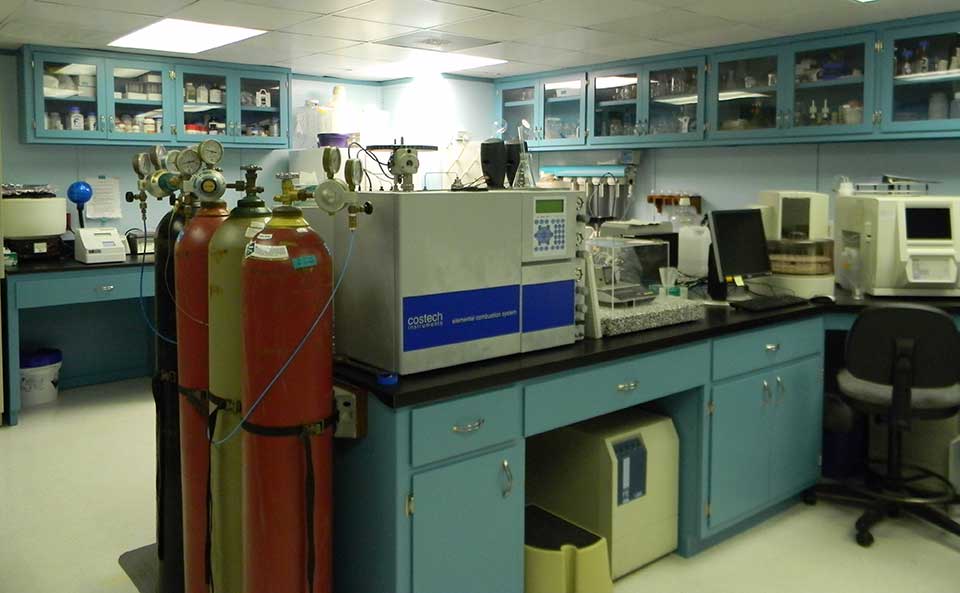 Linn works closely with students to help them understand how the instruments work and their data results. 
Outside the instrumentation lab, Linn coordinates a Field Tech Support office, where field sampling equipment and electronics are maintained, repaired, and created if needed. Linn says she marvels at the creative adaptations the field technicians have made to get field work done.
Linn also chairs the campus-wide safety committee where hazardous materials disposal and other safety regulations are reviewed and implemented.