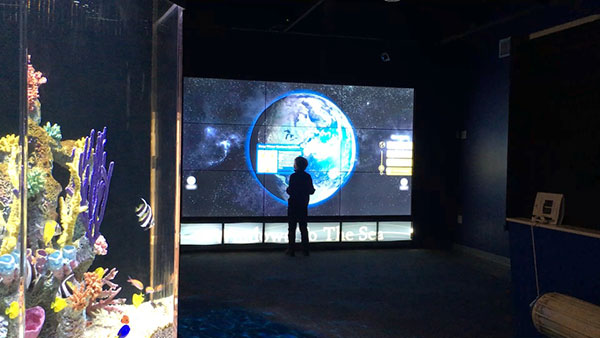 The Estuarium at the Dauphin Island Sea Lab announces the grand opening of the new exhibit hall titled "Windows to the Sea" on Saturday, March 18 from 10 a.m. until 2:00 p.m. 
 
The permanent exhibit provides a unique look at our oceans through the use of technology, including the installation "Sounds of the Sea," which teleports visitors through the Delta, Gulf of Mexico, and beyond with sounds of the alligator, various fish, the Gaillard Island brown pelican and tern colonies, and right whales. 
 
An interactive video wall offers a glimpse into a Sargassam community and takes visitors on a spin around the globe to see how Earth has evolved over millions of years. 
 
The interactive experience extends to a touch screen table with activities for visitors of all ages. 
 
The addition also includes new marine exhibits including a 500 gallon tank initially featuring a Hawaiian reef community. Other marine habitats from around the world will be featured on a rotating basis.