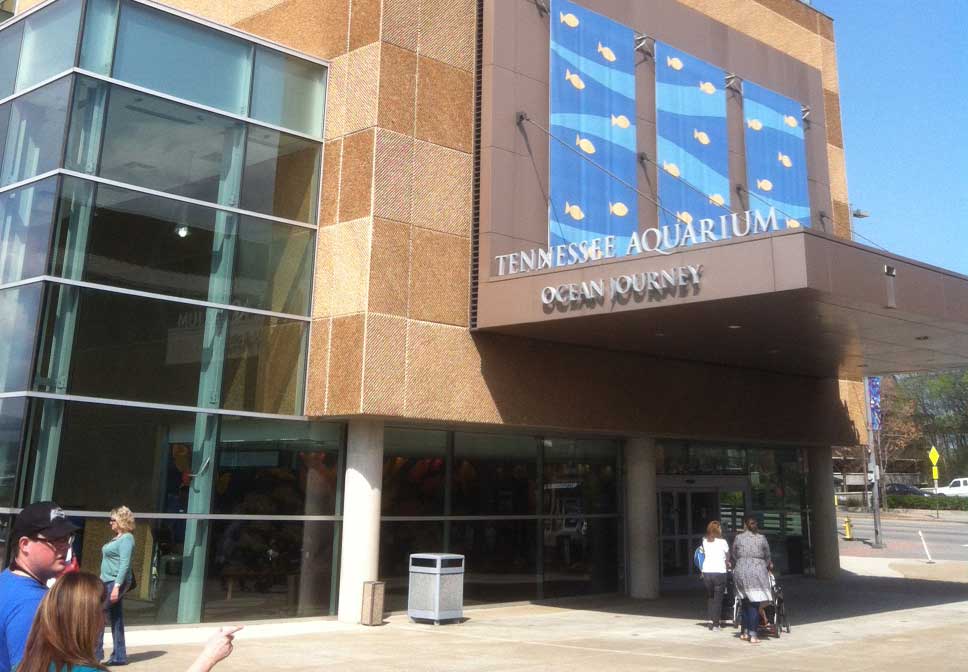 (April 2017) -- Joe Ingraham, senior aquarist at the Estuarium, had the chance to swap notes with aquarists at the Tennessee Aquarium in Chattanooga. 
Ingraham spent several days working side by side with the Tennessee Aquarium team, including former Estuarium aquarist Sharyl Crossley. His trip focused on the care and feeding of live coral, seahorses, jellyfish and rays.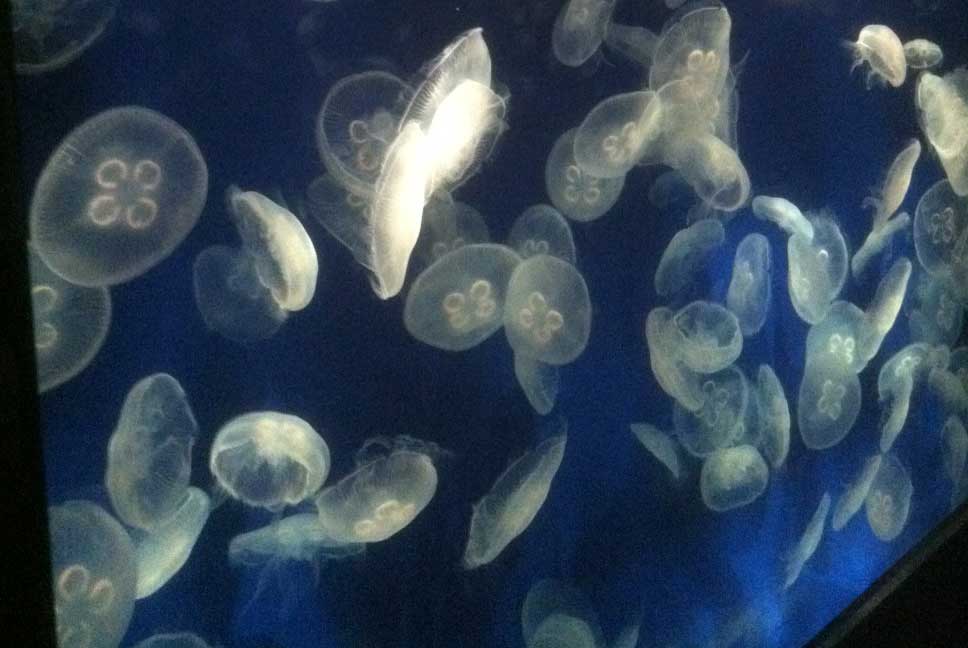 The trip offered both sides a chance to compare notes on treating illnesses, feeding and care of marine animals within both aquariums. 
"I returned with increased knowledge not only on seahorses and corals, but also in some general aquarium knowledge from such a large and very nice public aquarium," Ingraham said of his trip.
On the morning Ingraham arrived, he was able to witness the reception and quarantine process for about 30 dwarf seahorses collected the week before in the Florida Keys. He also had the chance to go behind the scenes of the saltwater building, the ray tanks, and a new exhibit under construction.
Estuarium Manager Robert Dixon said the team looks forward to similar trips with the Tennessee Aquarium team in the future.