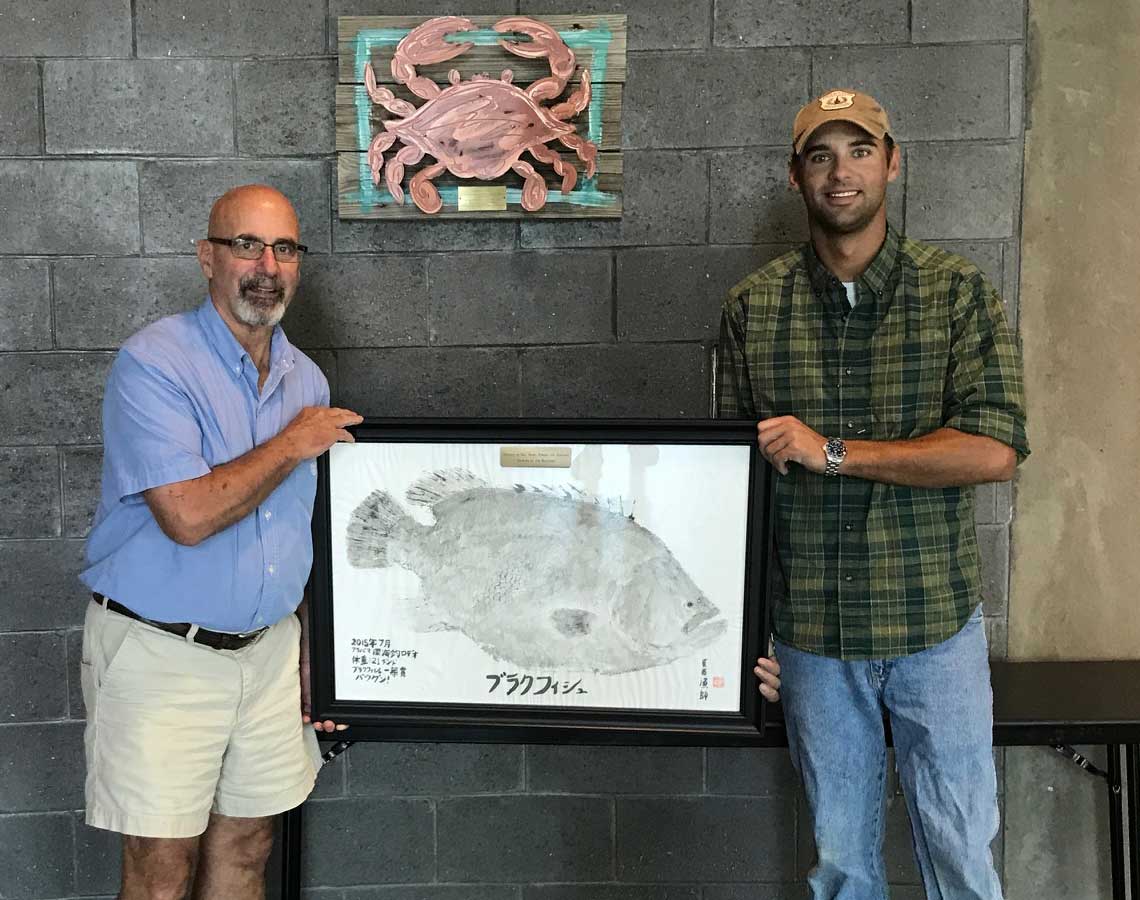 (April 2017) -- The Dauphin Island Sea Lab's researcher-based Tripletail Tagging program received a boost on Tuesday, April 25. 
Dr. John Dindo accepted a $10,000 donation for the program from the White Martin Family Foundation. White Martin and his family have been avid fishers all their lives.  White has seen the changes in the size and weights of Triple-tail and is concerned for the future fisheries.  The family foundation's donation to the Dauphin Island Sea Lab will provide continued funding for research on this unique and highly sought after species. 
The donation will be used to continue the work began by Dr. Dindo, Dr. Sean Powers, and Dr. Meagan Schrandt in 2016. Even though the Tripletail fishery has been around for years, there is limited understanding of the fish's life. 
DISL's Tripletail tagging project is designed to help further understand Tripletail biology and make the information widely available.  Researcher-based tagging can provide information on tag-retention, fishing effort, fishing mortality, fish growth, estimated population sizes, and movement patterns.
The first season of the Tripletail tagging was deemed a success with the collaborative efforts of scientists, area guide captains and anglers.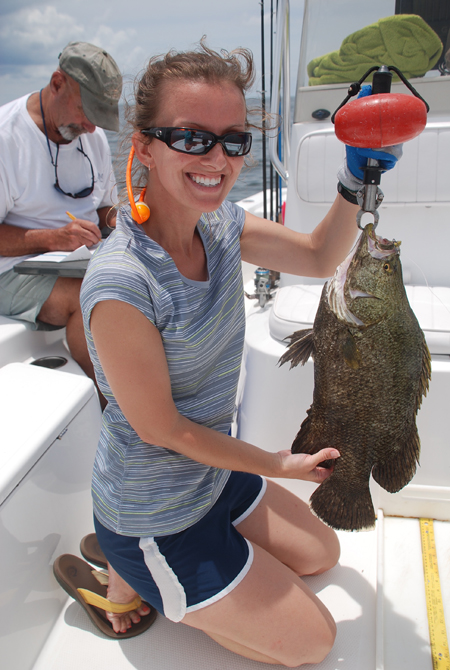 Beginning in June 2016, DISL researchers spent 12 days on the water (over 80 hours) and covered more than 875 miles of coastal Alabama waters with 4 different guide captains.  Nearly 70 Tripletail were spotted from the boat and 31 were successfully tagged. 
In addition to these fish, 8 Tripletail were also tagged at the weigh-ins for two local fishing tournaments: the Alabama Deep Sea Fishing Rodeo (4 fish) and the Saltwater Finaddicts Annual Inshore Championship (4 fish).  Sizes of tagged fish ranged from 10 to 28.9 inches, with an average of 16 inches and 6.9 lbs.
By October 2016, researchers had received 7 tag-return calls (20% of tagged fish) and 3 of the fish were re-released by the anglers.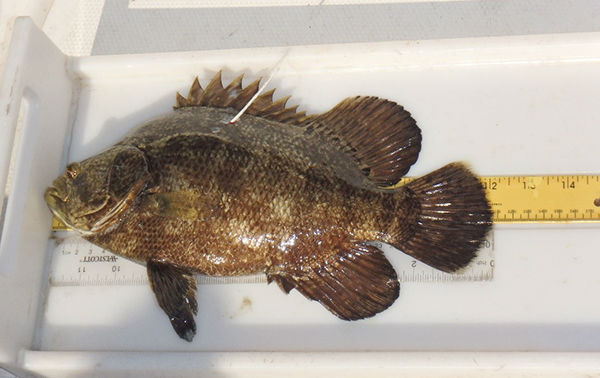 In addition to the tagging efforts, these scientists are also collecting data from carcasses donated to the DISL.  They are currently processing and analyzing data that will be some of the first of its kind for Tripletail in Alabama's coastal waters.
Dr. Powers said the team plans to tag more Tripletail this season. DISL tags can be found on the left side of the fish, near the dorsal fin (pictured).