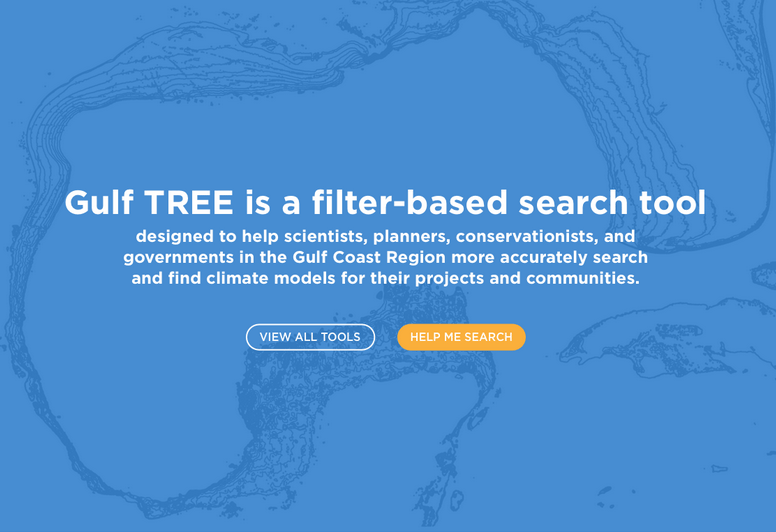 Climate tools can be very helpful for users seeking to incorporate climate science and related information into their work - whether it be regional planning, conservation, energy infrastructure, natural resource management, etc. Choosing the right tool, however, is a daunting process; it can be time-consuming, overwhelming, and very confusing.
Gulf TREE (Tools for Resilience Exploration Engine) was created to fulfill the need for guidance in climate tool selection. Developed by the Northern Gulf of Mexico Sentinel Site Cooperative (SSC), the Gulf of Mexico Climate and Resilience Outreach Community of Practice (CoP), and the Gulf of Mexico Alliance Resilience Team (GOMA), Gulf TREE is an interactive decision-support tree that leads users through a series of questions to find those most relevant to the user.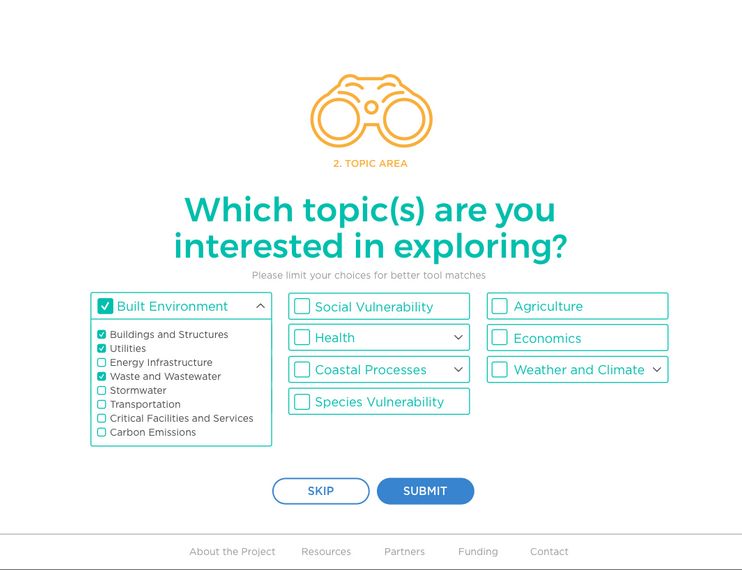 Tools in Gulf TREE cover a variety of climate-related issues to suit multiple audiences. Example issues include extreme weather events, erosion, identifying vulnerabilities, etc. To ensure that Gulf TREE would be relevant for its end-users, a round of workshops across the Gulf were held earlier this year.
Now that website development is almost complete, the Gulf TREE team is preparing for beta testing and a second round of workshops. This time around, workshop attendees will be the first to experience Gulf TREE and provide feedback. The website will be available to the public in January 2018.
Locations and dates for the second round of workshops:
November 2nd: Baton Rouge, Louisiana
November 8th: Ocean Springs, Mississippi
November 9th: Mobile, Alabama
November 29th: Corpus Christi, Texas and Houston, Texas
December 14th: Tampa Bay, Florida
TBD: Pensacola, Florida
For more information, check out www.gulftree.org or contact Mikaela Heming – Project Coordinator, NGOM SSC at mheming@disl.org or (251) 861-2141 ext. 7581.