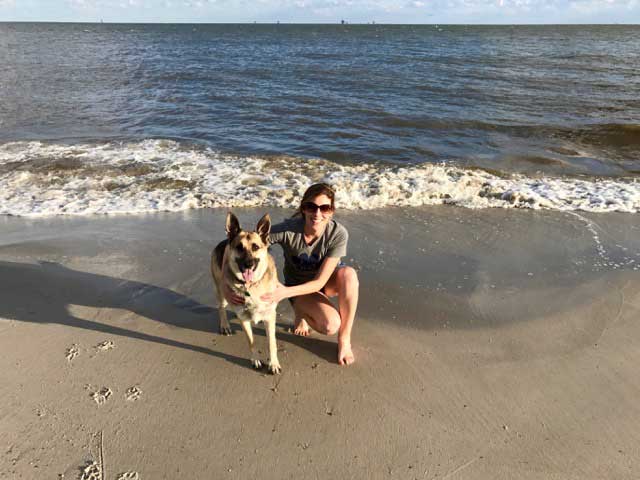 The Dauphin Island Sea Lab welcomed Kim Romine to campus earlier this month. Romine, a Blue Springs, Missouri native, will spend her time working with Dr. Ruth Carmichael and the Alabama Marine Mammal Stranding Network.
ALMMSN is a cooperative regional stranding network partner which works with NOAA's National Marine Fisheries Service to respond to dolphin and whale strandings in Alabama.
Before coming to DISL, Romine interned at Tampa's Lowry Park Zoo on rehabilitation and release with manatees. 
"I enjoyed working there, but I missed the research aspect," Romine shared. "So, from there I interned at Savannah State University in Georgia to work on photo identification of bottlenose dolphins and to study human interaction behaviors."
Dr. Carmichael's work and ALMMSN attracted Romine to the DISL campus, and her first week on campus was a busy one. 
"Within the first week I was able to respond to a call, and help with a dolphin necropsy. Everyone in the lab has been very welcoming and already teaching me a lot throughout the whole process," Romine said. 
When outside the lab, you can find Romine strolling with her dog or riding horses.