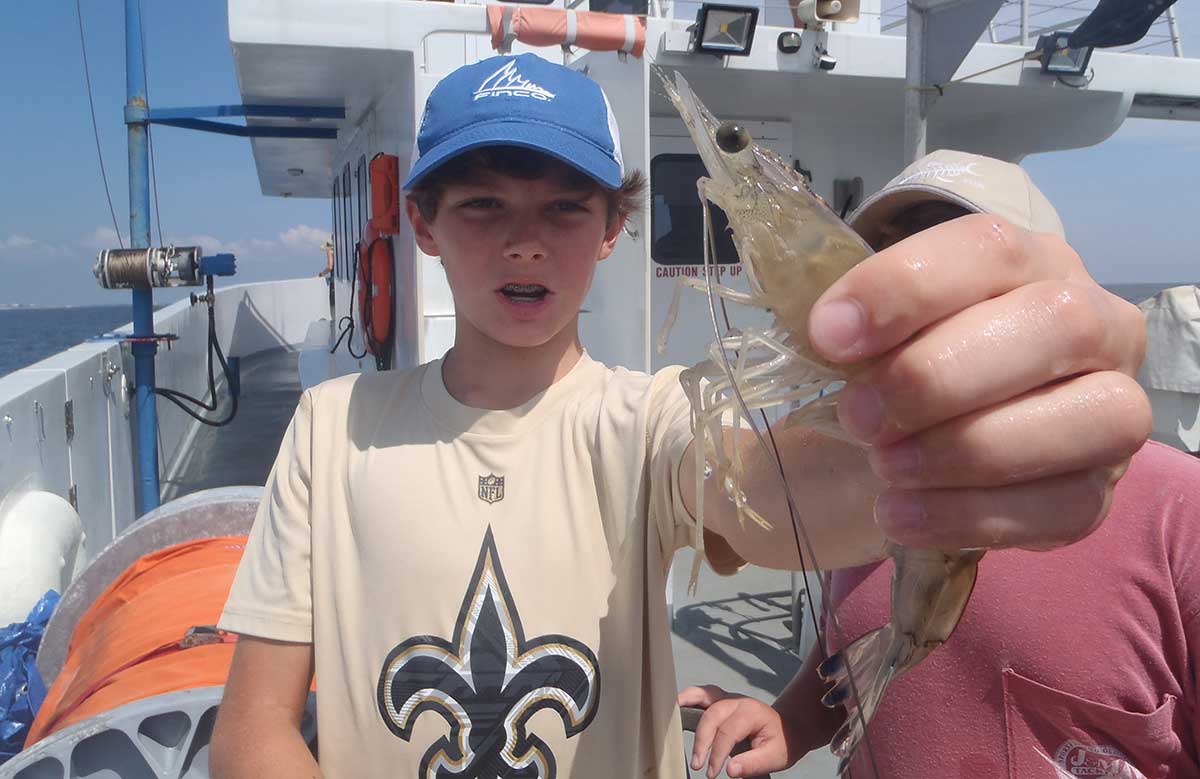 Summer is a great time to explore new worlds, and it's never too early to start planning the adventure. Discovery Hall Programs offers a variety of engaging camps for high school, middle school, and elementary school aged children. Each camp gives students an experience to remember exploring the salt marsh, the beach, the maritime forest, learning a bit of history, and more. 
Day camps are offered for ages 5 through 13. 
Oceans Alive! (ages 5-8) combines arts and crafts with a beach walk adventure to usher a deeper appreciation of the Alabama coast and it's environment. (Dates: June 8, July 13, or July 30, 2018)
BIO Blitz (ages 8-10) turns campers into Barrier Island Observers. Campers will explore the diverse habitats of Dauphin Island, including the beach, salt marsh, and maritime forest. (Dates: June 15, July 12, or July 31)
Survivor: Dauphin Island (ages 10-13) puts campers survival skills to the test. They'll learn to toss a cast net, bait a crab trap, drag a seine net, and how to bring in the catch of the day while fishing at the pier. (Dates: June 14, July 13, or August 1, 2018)
Overnight camps cater to students in 5th through 12th grade. The campers will live in our dorms, eat in May's Cafe, and meet fellow marine-loving friends. 
Barrier Island Explorer gives rising 5th to 6th grade students a chance to experience the many wonders of the Gulf Coast region. Go trawling aboard the Sea Lab's research vessel Alabama Discovery, get wet at the beaches and marshes of Dauphin Island, learn what's in the water, and build and fly your own kite.  (Dates: June 3-6, June 10-13, or July 8-11, 2018)
Marine DeTECHtives, back for a second summer, allows rising 6th through 8th graders to dive into marine technology by learning to build a simple robot, solder components on a circuit board, and build a remotely operated vehicle (ROV). Campers will test what they learn in a mini ROV competition. (Dates: June 20-22, 2018)
Gulf Island Journey brings rising 7th through 9th graders to the Dauphin Island Sea Lab for a week to explore the salt marsh, trawl aboard the R/V Alabama Discovery, and get an up close look at plankton. (Dates: June 3-8, June 24-29, July 1 -6, or July 22-27, 2018)
Bay Voyager is a week-long residential program for rising 9th through 12th graders. It's designed to be an active, hands-on program to learn about Alabama's marine environment, animals, and plants. Campers will kayak the area, seine along the beaches, take a walk through the maritime forest, and trawl the waters of Mobile Bay aboard the R/V Alabama Discovery. (Dates: July 15-20, 2018)
The Marine Science High School Course is a unique residential opportunity for current 9th through 12th graders looking to dive deeper into marine science. The four-week long course aims to give students a better understanding and appreciation of the various fields in marine science. A great deal of time is spent in the field and working on individual research projects. Alabama public school students can take the course for the third or fourth science elective required for graduation. (June 10-July 6, 2018)
Registration opens for all camps the first week of January 2018. Be sure to register early, because some camps will fill quickly. If you would like to give the gift of exploration this holiday season, you can get details by emailing DHPSummer@disl.org.