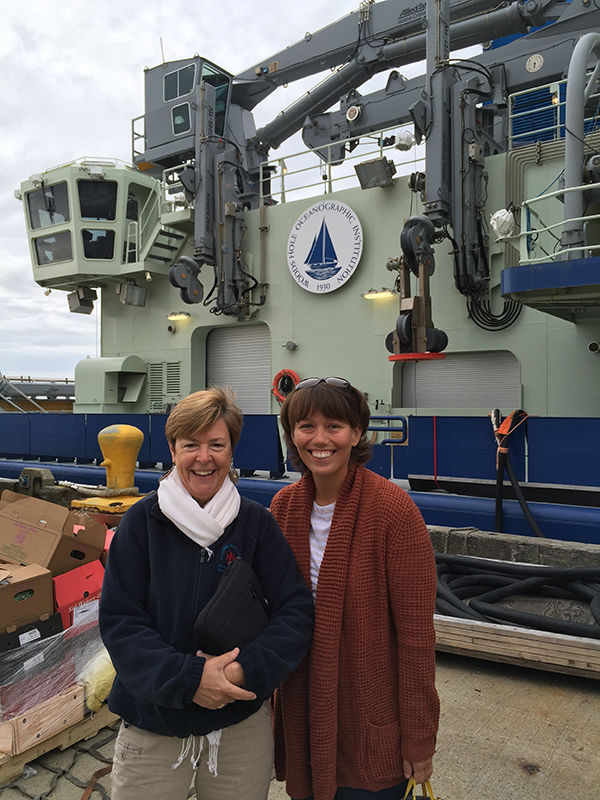 Discovery Hall Programs faculty, JoAnn Moody and Tina Miller-Way have recently completed a training program in climate change interpretation.  
Did you know that more than 180 million people visit zoos and aquariums each year in the United States?  That's more than visit NFL, MLB and NHL games combined – but perhaps not as many as watch SEC football (smile).  
In a recent survey, the public ranked these informal science centers as one of the most trusted sources of information on environmental issues.  With this information in mind, and with support from the National Science Foundation, the National Network for Ocean and Climate Change Interpretation (NNOCCI) was developed.  
Headed up by the New England Aquarium and the Association for Zoos and Aquariums, NNOCCI is a community of informal science educators, climate scientists and social scientists that are working to make discussion of climate change more reasonable, more productive and solutions-focused.  
One of the tools being used by NNOCCI is a Study Circle – a small group of individuals from a variety of geographic locations, backgrounds and informal science centers.  Selected through a competitive process, JoAnn and Tina started their training this summer and completed the Fall 2016 Study Circle in December.  
The training consisted of assignments including readings, writing assignments, webinars, conference calls and practical activities, as well as three in-person meetings at aquaria or scientific organizations around the U.S.   They traveled to Woods Hole Oceanographic Institution, the New England Aquarium and the Aquarium of the Pacific.  During these meetings, they learned from internationally recognized climate scientists about the science of sea level rise, ocean acidification, documented and expected climate change impacts.  They worked on strategic framing with social scientists.  And they practiced interpretive skills under the tutelage of experienced climate change communicators.
All costs were covered by the NSF grant supporting NNOCCI.  Both felt the experience incredibly valuable.  
Tina said, "I gained a great deal of confidence in being able to handle questions about climate change from many different perspectives."  
JoAnn echoed those sentiments and added, "The NNOCCI metaphors for climate change will really make the science 'click' for our students. And the solutions, which include engaging at the community-level, will empower them."  
Tina and JoAnn are sharing their training experience and strategies with their fellow educators this month and will be chatting with docents in the near future. 
Photo caption: While in Woods Hole, the Fall Study Circle had a chance to tour one of UNOLS's newest research vessels, the RV Neil Armstrong.