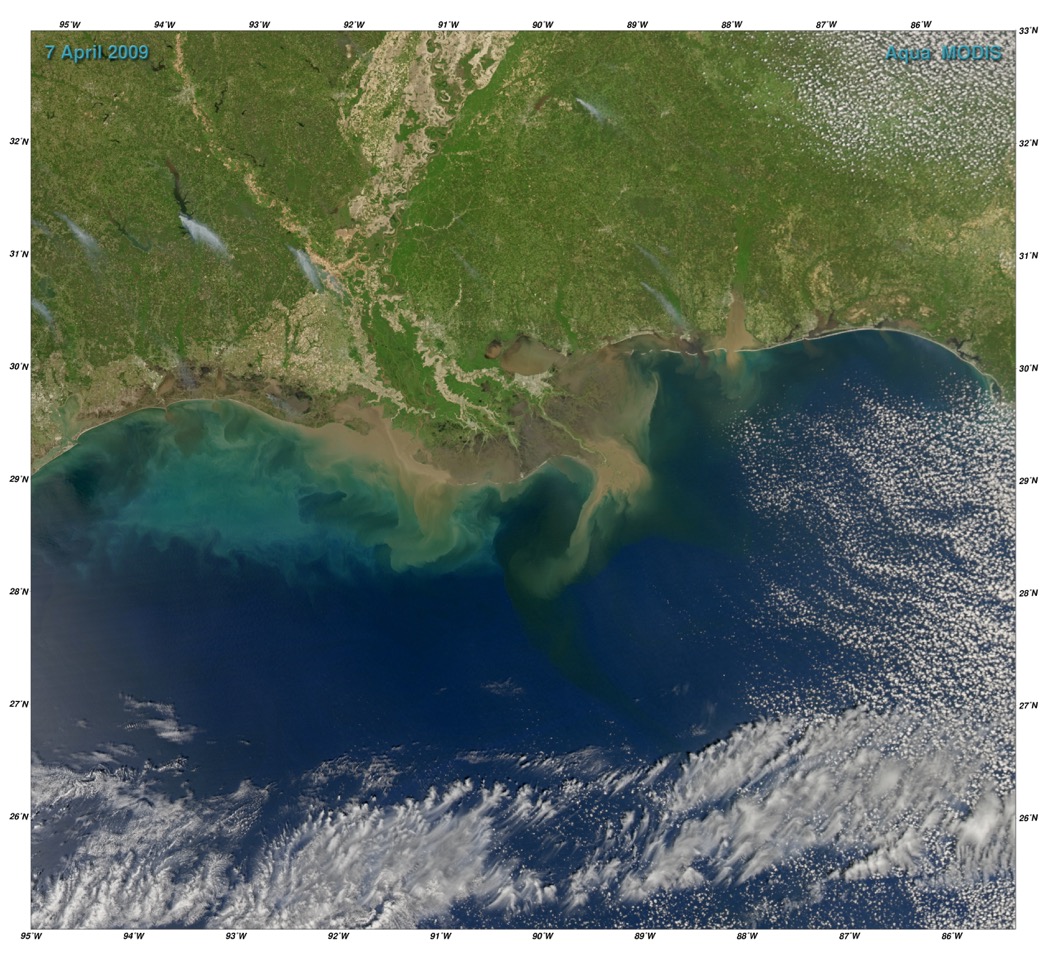 The Alabama Center for Ecological Resilience (ACER) Consortium, created to study the ecosystem's ability to resist and recover from disturbance in the wake of the Deepwater Horizon oil spill, has shared some of their research with a new publication.  This interdisciplinary study, Estuarine influence on biogeochemical properties of the Alabama shelf during the fall season was a collaborative effort between the CONCORDE and ACER teams funded by the Gulf of Mexico Research Initiative (GoMRI).
"This increased bio/physical understanding was enabled by the ACER/CONCORDE collaboration, as neither project alone would have been positioned to make these inferences on total and diatom primary productivity," Dr. Jeffrey Krause, with the Dauphin Island Sea Lab and co-primary investigator on the project, said.
It is well known that river dominated estuaries affect the nearshore coastal environment via the discharge or outflowing of river water. The Mississippi River is a good example of this, with the turbidity or suspended sediment plume being visible in satellite imagery and the freshwater input being detectable by salinity measurements sometimes all the way to the Louisiana-Texas state line. However, freshwater discharge follows seasonal and annual patterns varying a great deal from month to month and year to year.
The publication by Dr. Brian Dzwonkowski and others found that even under conditions of low river water input to the nearshore, water column processes – nutrient concentrations, rates of primary productivity, and zooplankton distribution and abundance - were affected by estuarine outflow.  
"The serendipitous sampling of MS-AL shelf conditions after the passage of Tropical Storm Patricia enabled a unique opportunity to quantify the effect of fresh water on stratification and my group documented the enhanced nearshore primary productivity and diatom productivity rates nearshore, in the region of freshwater influence," Dr. Krause explained. "While the storm was a singular event, the main physical drivers of this flow are similar to what occurs during regional cold fronts, which suggests this type of estuarine-flow effect on primary production may be greater than previously thought."
Prior knowledge led the scientific team to expect low levels of nutrients and primary production that were not notably different from the shoreline to offshore. However, this study found that nutrient concentrations, while lower than during high discharge periods, were measurably greater in the area influenced by freshwater flow.  Rates of primary productivity and the abundance of plankton were also significantly higher in the region affected by freshwater outflow compared to farther offshore.  While oceanographers recognize that physical conditions can, at times, affect chemical and biological conditions, the paper by Dr. Dzwonkowski and this team has shown that important ecological processes such as primary production in the coastal ocean can be affected by the outflow of estuarine waters even during low river flow periods when estuarine waters are exchanged with nearshore waters. 
To learn more about this study and other ACER research, visit the ACER website.