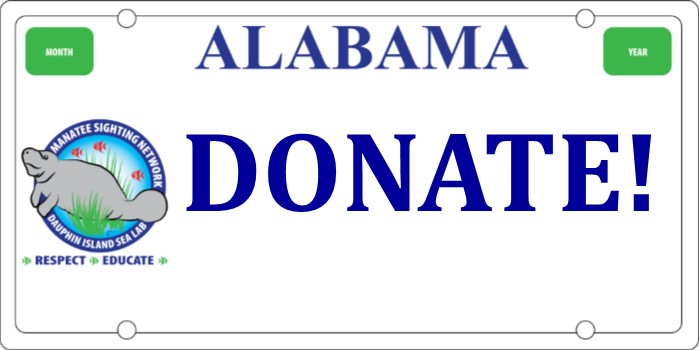 The Manatee Sighting Network is looking to secure a specialized license plate in the state of Alabama.
In order for the plate to be produced, 250 people must commit to purchasing the specialized plate during the next year. Once 250 people commit, the plate will be produced.
The revenue generated from the specialized manatee license plates will be used to support the Manatee Sighting Network's outreach and education, research, tagged manatee program and data sharing.
"One of the most interesting things we've learned since we began tagging manatees in 2009 is that the same manatees come back to Alabama waters each year," Elizabeth Hieb, the Manatee Sighting Network Manager, said.
Hieb said this is the time of year that manatees migrate to the Northern Gulf of Mexico and she encourages boaters to keep an eye out, and report sightings to the Manatee Sighting Network. Sightings can be reported 24 hours a day in three ways:
On-line at manatee.disl.org
Call toll free: 1-866-493-5803
Email manatee@disl.org
Drivers interested in securing a specialized manatee license plate can do so online at precommit.mvtrip.alabama.gov. Everyone who commits will be sent a Manatee Sighting Network drink hugger as a thank you.
Questions? Reach out to manatee@disl.org for more information.