The intense and dynamic summer session got underway at the Dauphin Island Sea Lab on Monday. The summer consists of three sessions: May term, first session and second session.
The Dauphin Island Sea Lab's University Programs partners with Alabama's 22 institutions as a Marine Science Institution for all schools. This summer nearly every institution will take part in the program.
The May term is the most intense as students will pack in lectures, field work and exams in just two weeks. The first and second sessions allow for five weeks of study. Course subjects include sharks and rays, plankton, turtles, neurobiology, coastal birds and more. The Neurobiology course is celebrating 20 years on the schedule this year.
Students don't just sit in the classroom. Their time in the field will take them to places such as the salt marshes, Mobile Bay, and the Florida Everglades.
The twelve weeks of classes will amount to more than 1,200 credit hours, and the maximum number of hours each student can earn is 16 hours.
Along with University Programs summer school, the Dauphin Island Sea Lab's Discovery Hall Programs will offer summer camps to children 5 through 18 and the Estuarium hosts excursions to the salt marsh, beach and maritime forest. Find more details on all of the Dauphin Island Sea Lab's summer offerings at www.disl.org.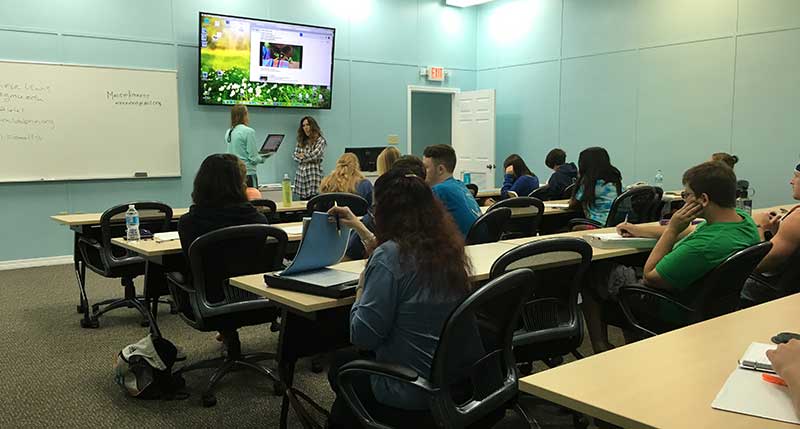 Jennifer Lewis lectures to her students on the first day of May Term in the newly renovated classroom located in the administration building.