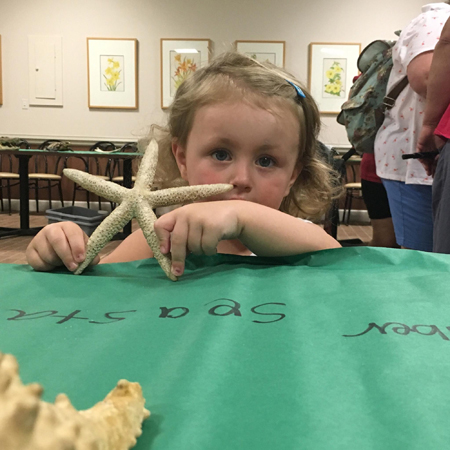 Summer Outreach: Discovery Hall Programs' BayMobile is keeping busy this summer. Our team brought the touch table to Bellingrath Gardens' Gulf Kids Discovery Day. You may also spot the team at Kids Day in Bienville Square. Interested in having the BayMobile at your school or event? Click here to submit your request.
Summer Excursions: Don't forget to hop aboard one of two types of summer excursions offered at the Estuarium. The Salt Marsh and the Beach Dune and Maritime Forest excursions are for all ages. Excursions are $12 a person and children 18 and under must be accompanied by an adult. Space is limited and reservations are recommended. Learn more about the summer excursions here.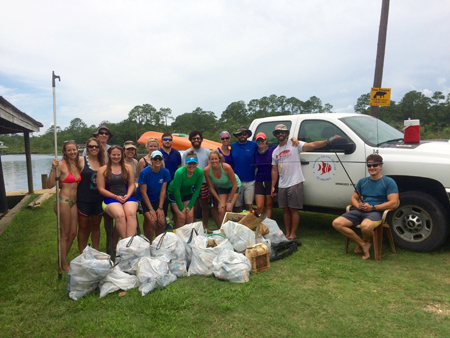 Rabbit Creek Cleanup: A dozen DISL graduate students spent a day in June cleaning up Rabbit Creek. The group collected 15 bags of trash including a chair and a stool. Photo caption: DISL graduate students help clean up Rabbit Creek.
Job Announcement: Discovery Hall Programs is searching for a Marine Science Educator. Learn more here: www.disl.org/jobs/job/marine-science-educator-discovery-hall-programs.