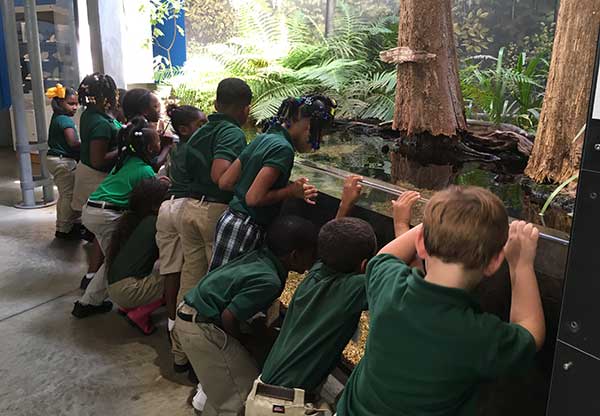 Discovery Hall Programs (DHP) continues their mission to educate K-12 students about the ocean. School groups started arriving at the beginning of September for our school year field–based programs.  Last year, students from 55 of Alabama's 67 counties took part in our academic classes.
DHP offers teachers a variety of options on field trips including overnight and half day programs. Each program uses hands-on learning and outdoor activities to teach specific concepts and skills.  And there is something for every school age.  
What better way is there to learn about marine environments than to be in or on them?  Dauphin Island is a great place to explore: being here allows our marine educators will take your students into the salt marsh, the maritime forest or onto the beach to learn by doing. 
Students also have an opportunity to be onboard DISL's Research Vessel Alabama Discovery for a trip to the Mobile Bay estuary, and a chance to use scientific equipment as well as see and hold live bay and Gulf of Mexico animals.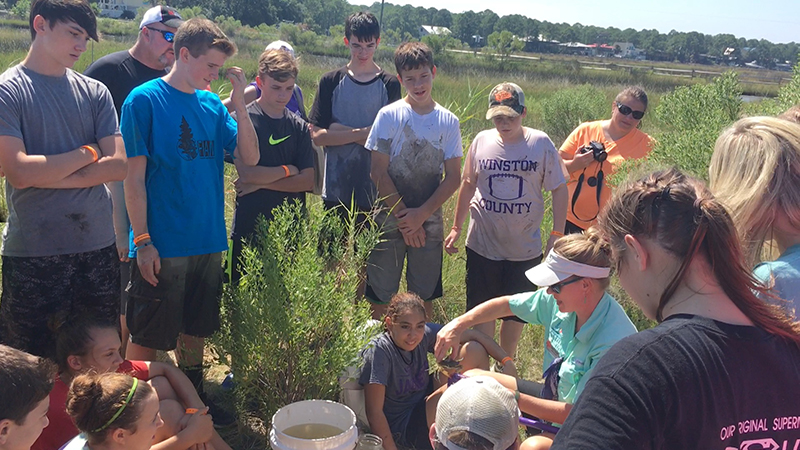 Our Touch Lab is great for shorter field trips. Students get to touch and feel a variety of marine creatures such as a sponge, jellyfish, sea star, clam, shark, and octopus all while learning about their natural history and their environment. 
We also have a variety of focused classes with field activities such as Productive Plankton, What's in the Water?, Tracking the Shore and Coastal Oceanography & Hurricanes. 
Students can even learn how to build an underwater robot in ROVing the Gulf. Our team brings engineering to the ocean in a class in which students build a ROV and then fly it in the water all while learning about human exploration of the ocean and the deep sea. 
No matter what avenue teachers take with their students, taking part in DHP's educational programs is a memorable experience!
For more information on all programs visit: http://www.disl.org/educational-programs/onsite-programs-k-12/school-year-programs/.