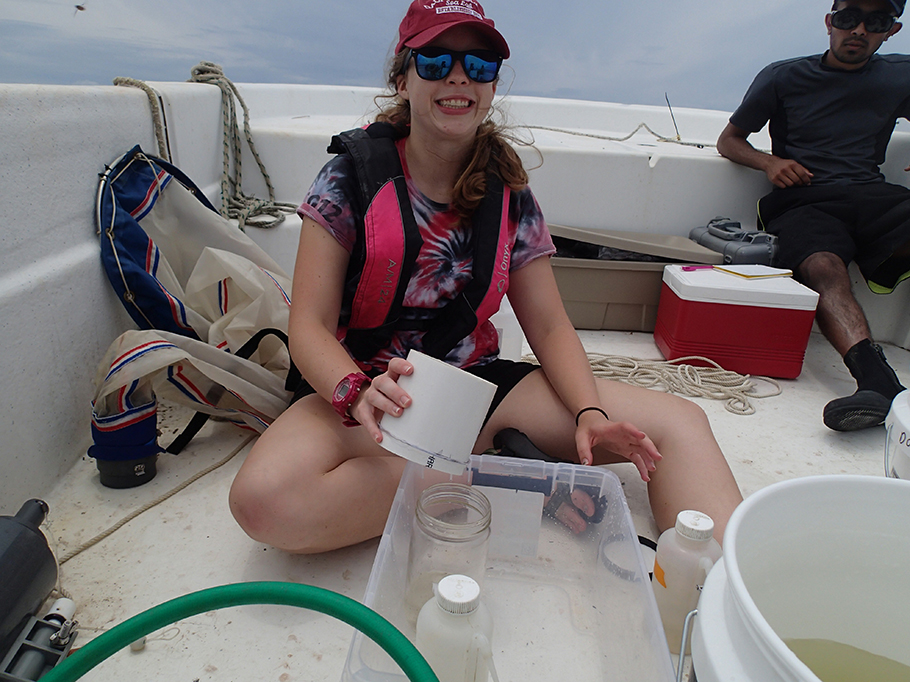 Sarah Cole started her masters studies at the University of South Alabama and the Dauphin Island Sea Lab this semester. The Albuquerque, New Mexico native won't have to spend a lot of time getting to know the area. 
Last summer, Cole participated in the National Science Foundation Ocean Sciences Research Experience for Undergraduates at the Dauphin Island Sea Lab. 
"Being an REU in summer 2015 has taught me a lot, and I'm ecstatic to be back at Dauphin Island Sea Lab," Cole said. "That initial foundation in research made me realize this is something that I would want to continue doing for a long time. I'm not sure where I'll go after Dauphin Island Sea Lab, but I'm very excited to start my time here."
Cole's thesis on the mudblister worm, Polydora websteri, is a continuation of the research she began as an REU.
"The mudblister worm lives inside the shells of oysters, and creates mudblister that can often be popped during shucking of the oyster," Cole explained. "Part of my research is focusing on the larval transport of these worms, and how settlement or release of larvae may be stopped."
Cole is working on her thesis with the help of her advisor Dr. Kelly Dorgan and Dr. Bill Walton. Dr. Walton leads the Auburn Shellfish Laboratory at the Dauphin Island Sea Lab.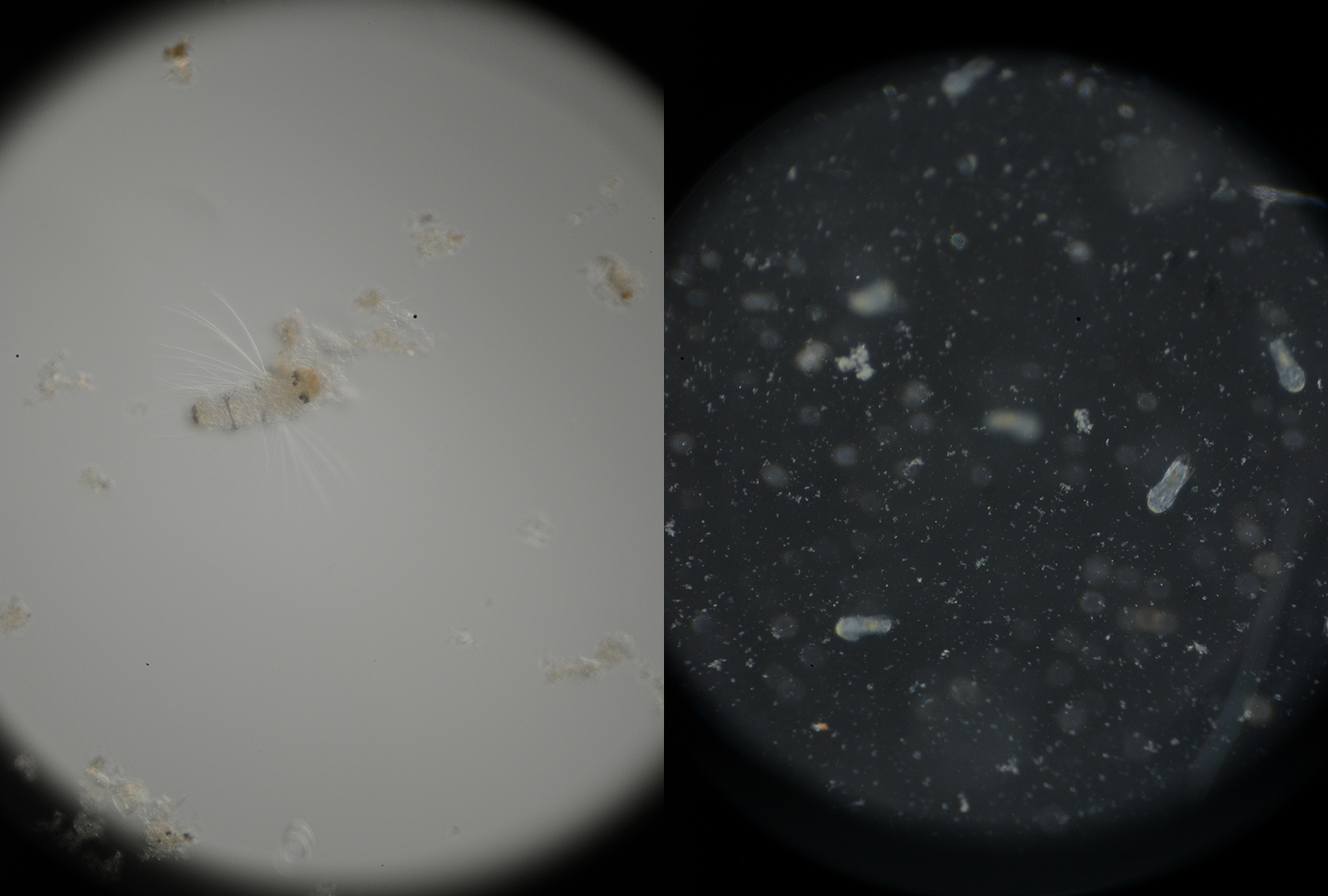 Along with her REU experience, Dr. Dorgan and Dr. Walton's help, Cole plans to apply what she learned during a larval biology course at Friday Harbor Labs on San Juan Island in Washting State to her research. 
"During this course I learned a great deal about larval transport, duration, swimming and much more that I hope to apply to my research," Cole said. 
Cole shared a couple of fun facts about herself. Her favorite animal is the manatee, and her favorite microscopic animal is the polychaete larvae. 
"It's fun to see the larval version of the animal I research," Cole added. 
Cole's favorite hobby when she finds the time is crocheting, and going to the beach.