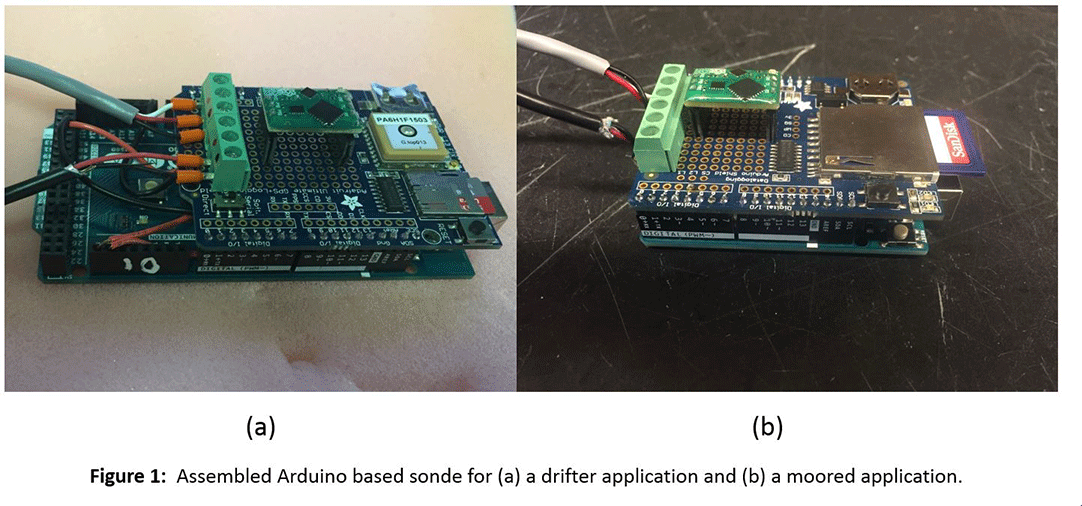 A team of Dauphin Island researchers have designed a low-cost Arduino-Based Sonde for coastal applications. The sonde can be made without specialized tools or training and can be easily be modified to meet individual application requirements.
Grant Lockridge, Brian Dzwonkowski, Reid Nelson and Sean Powers teamed up to test the low-cost, robust, and user-friendly sensor. The sonde was built on Arduino Mega 2560 and Arduino Uno platforms which allows for internal logging of multiple parameters of which conductivity, temperature, and GPS position are demonstrated.
Testing of the sensor in Mobile Bay found the instrument to be durable, reliable and capable of high resolution monitoring of physical properties in coastal marine systems.
Utilization of these low cost alternatives provides an avenue for new and innovative research by creating opportunities, where historically, few have existed. Furthermore, in coastal environments, where large changes in salinity can effect commercial important marine resources (e.g., Gulf of Mexico), these sonde designs provide a low cost option for state and local governments to develop or expand management capacity.
Details of the study were published in the journal Sensors in April.