The Dauphin Island Sea Lab's Manatee Sighting Network (DISL/MSN) will be featured in a soon to be released children's book by local photographer and author, Simone Lipscomb. 
The book, Magnolia Manatee's Long Journey Home, is based on the true story of a manatee known as Magnolia. She was the first manatee in Alabama history to be successfully rescued after she became stranded in the cold Alabama waters in January of 2015. 
Magnolia was rescued by DISL/MSN staff, partners from SeaWorld in Orlando, and volunteers from the Magnolia Springs community.  Thanks to rapid response and care by SeaWorld staff, Magnolia was rehabilitated and released back into her natural habitat in spring 2015. 
DISL/MSN researchers monitored Magnolia for several months after her release to ensure she was doing well.  Magnolia's story was featured on Sea Rescue Episode 516, which originally aired in March 2016.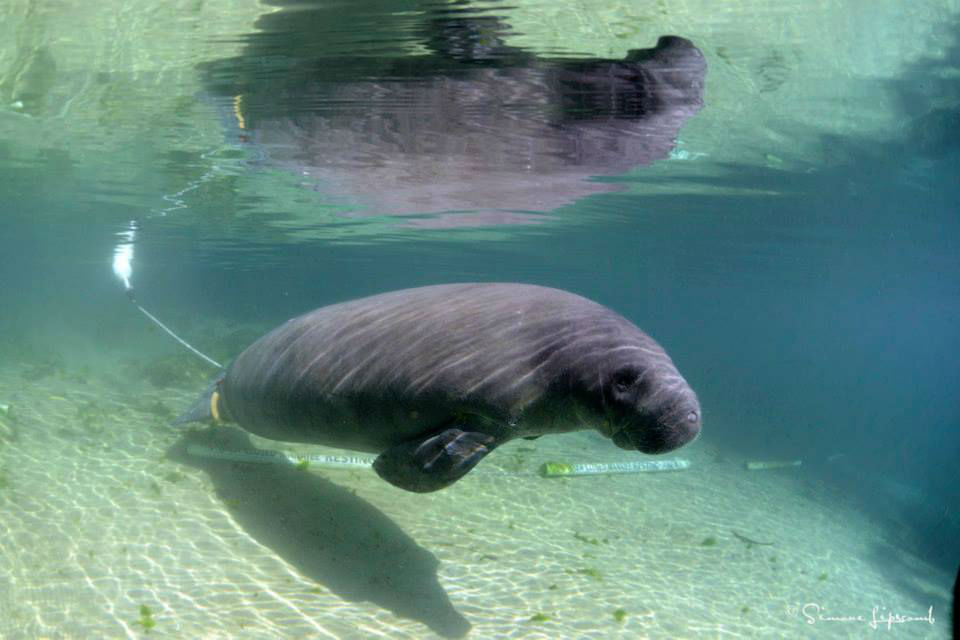 Simone Lipscomb felt Magnolia's story should be shared over and over again, and authored the book, Magnolia Manatee's Long Journey Home. The book is illustrated by Linda-Bell Schorer. 
Lipscomb is a long-time DISL/MSN volunteer and was an integral member of Magnolia's rescue team.  
Lipscomb said the book is planned for release later this year, and a portion of the proceeds from each sale will be donated to support DISL/MSN. 
Copies are available for pre-order for $15 by contacting DISL/MSN at manatee@disl.org.  Individuals or businesses are invited to sponsor publication of the book and will receive special signed copies.  For more information on how you can support this project and manatee research at the Dauphin Island Sea Lab, visit manatee.disl.org or follow us on Facebook.