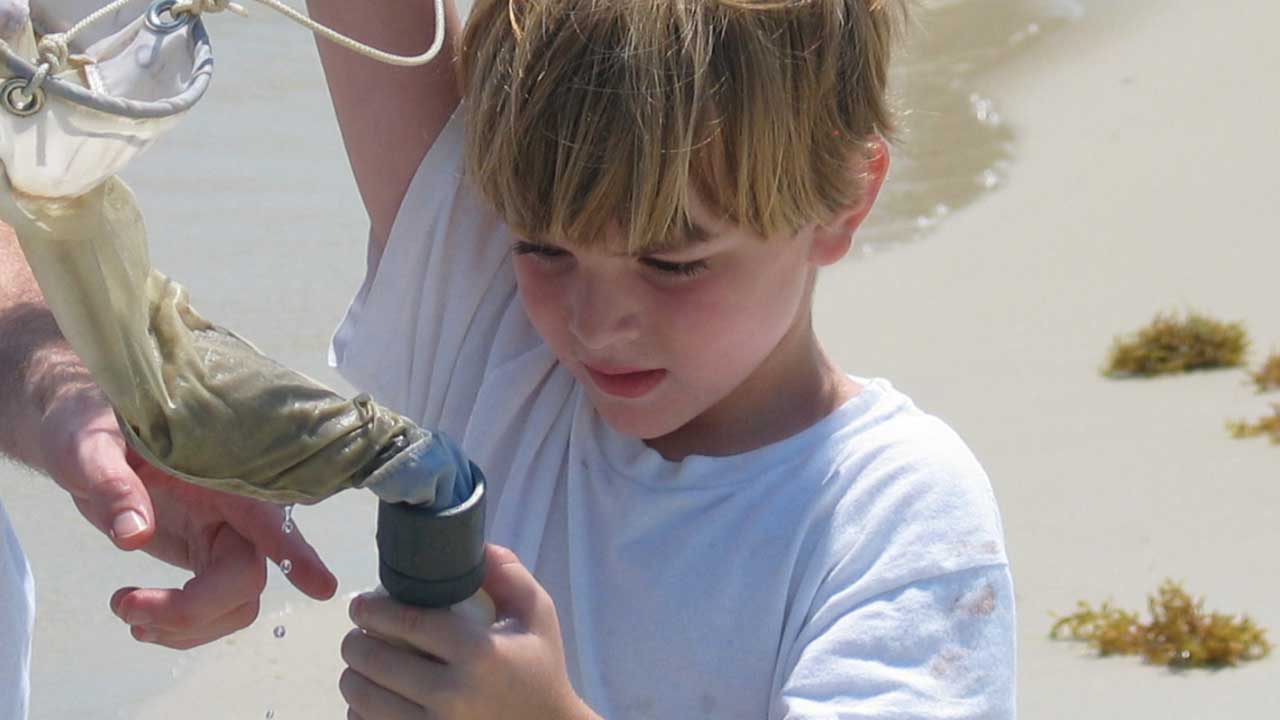 For ages 5-8
2023 Dates: June 2 or July 6, 2023
Time: 8:30-11:30 (5-6yrs) 1:30-4:30 (7-8yrs)
Program Cost: $45 per student
The Gulf of Mexico offers a wealth of material for developing minds and curious senses in "Ocean's Alive," a half-day adventure for children ages 5 through 8 and their parents/grandparents. Combining arts and crafts with a beach walk adventure, the educators at the Dauphin Island Sea Lab usher children and adults into a deeper appreciation of the marvelous Alabama coast. Lessons in marine biology, ecology, and zoology are introduced in hands-on activities so fun, your children will discover that learning can be a blast.
Everyone should be prepared to get wet. There will be a short mid-afternoon break with snacks and drinks provided.
What to wear: Clothes that can get a little wet and a little messy
Things to bring: water shoes, a water bottle, sunscreen, a bathing suit or other clothing that can get wet, and a towel
Parents/guardians are required to attend, must be 18 years of age or older, and may be responsible for no more than 3 children. Parents/guardians should be capable of navigating the Dauphin Island Sea Lab south campus area, which includes gravel, as well as walking out onto the beach. Only those children enrolled should attend; no younger/older siblings, please.
To register, please submit the application form and $45 registration fee (payable to DISL) by email or mail to:
Oceans Alive!
Dauphin Island Sea Lab
101 Bienville Blvd
Dauphin Island, AL 36528
Email: DHPSummer@disl.edu